Transforming a best kept secret to an adored consumer brand
BN is one of the most longstanding manufacturers of vinyl wallcovering in the world. With their ultramodern production process, BN has perfected the art of creating wallpaper, but their focus on production wasn't enough to compete with emerging production markets in Asia. To strengthen their business model, BN invested heavily in the quality of their designs, but a strong brand needs to invest in more than just the product. To increase sales and margins, we set out a path of transformation.
We wanted to emphasize BN's image as a creative and innovative wallcovering producer that goes against the grain. BN has an in-house creative studio, a small factory where they constantly test ideas for their collections. Due to this knowledge and expertise, BN can experiment with materials and textures like no other brand. Their unique ability to look beyond the product fuels creative collaborations with top designers, like Marcel Wanders.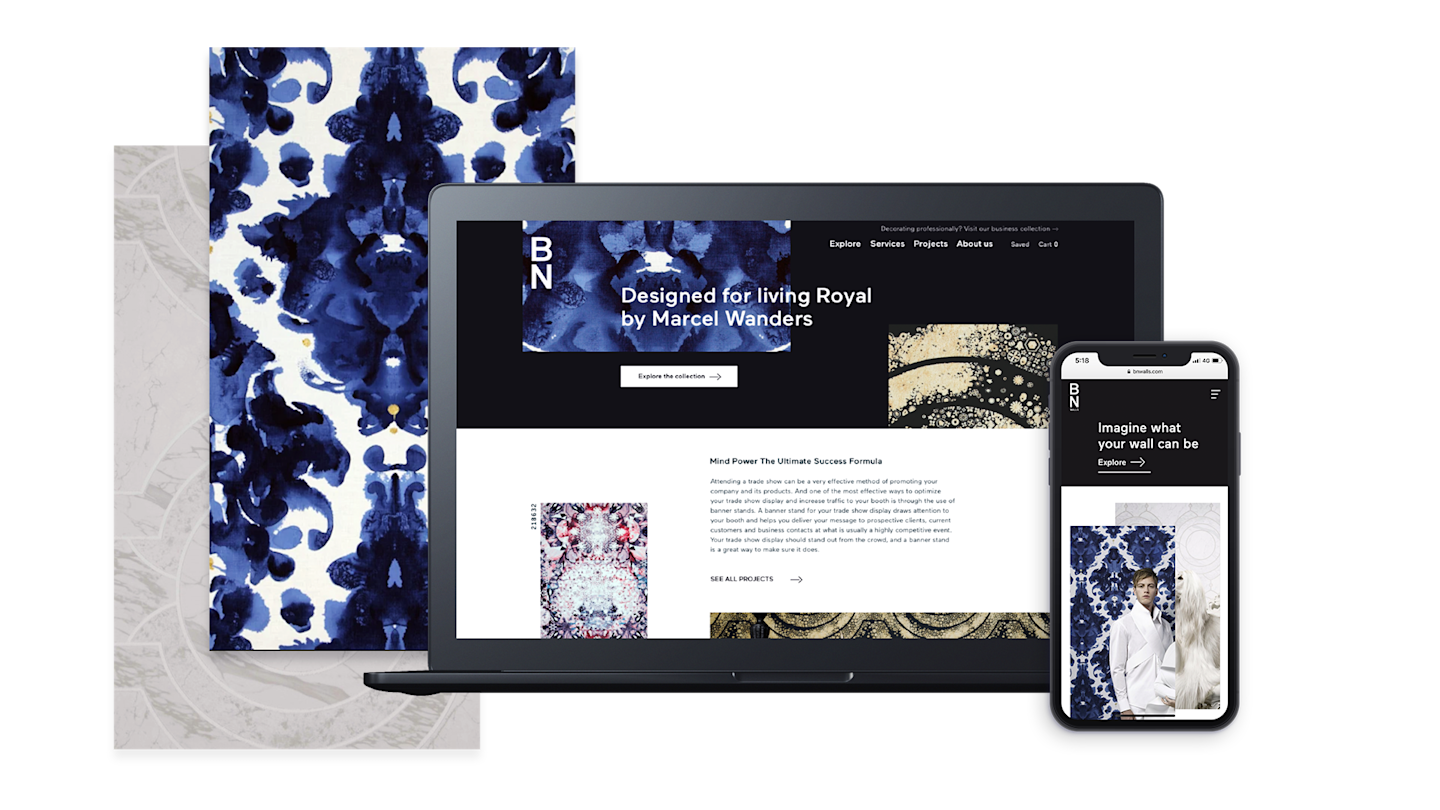 The shift from production-oriented to brand-oriented is transformative for the organization. That's why we decided to follow an agile process. In a short and fast-paced initial collaboration, we outlined the requirements for the new brand identity. The outcome was a clear vision and internal manifesto that formed the basis of the brand strategy and visual redesign ahead. We chose BN's professional market as a first proof-of-concept for the brand and sales system.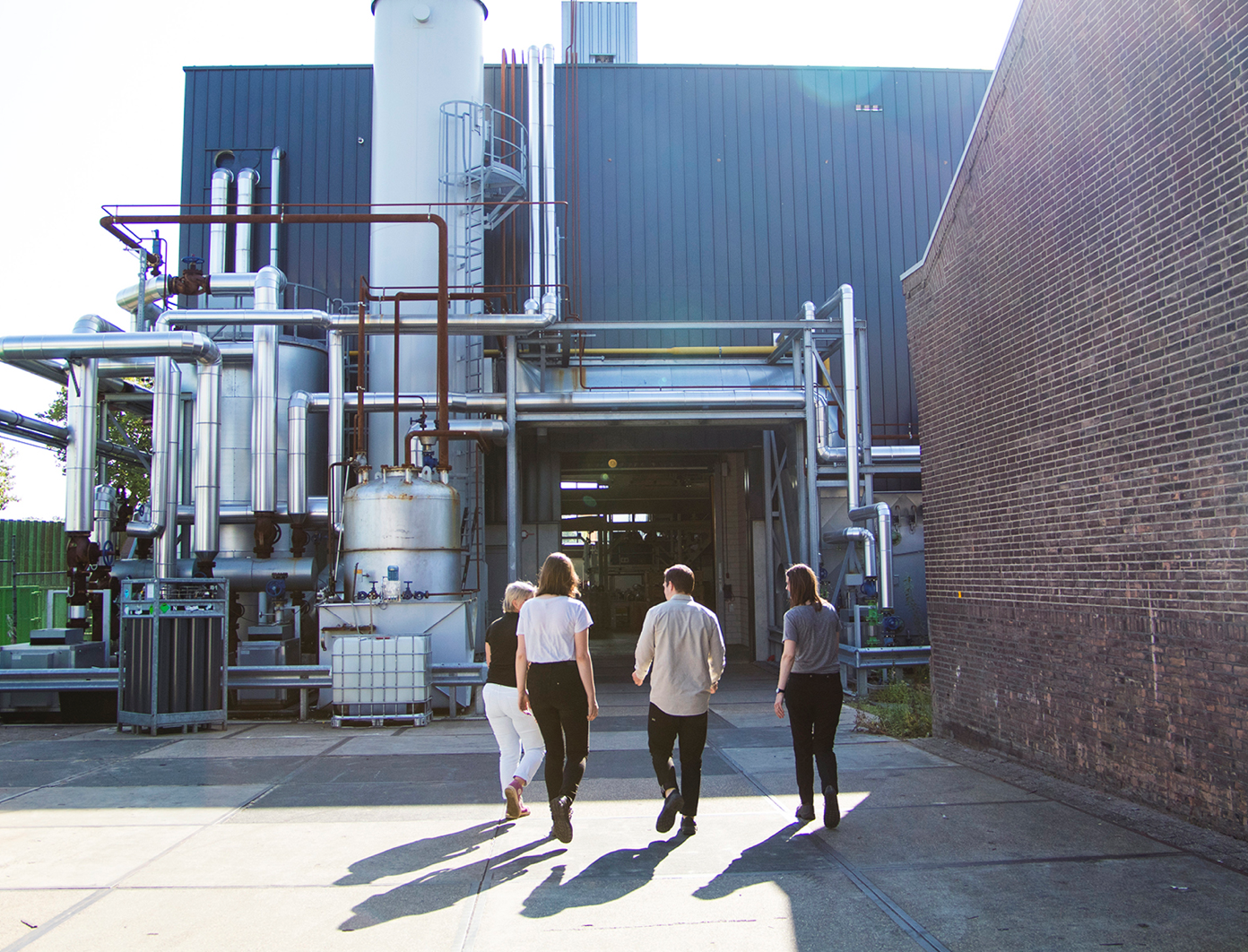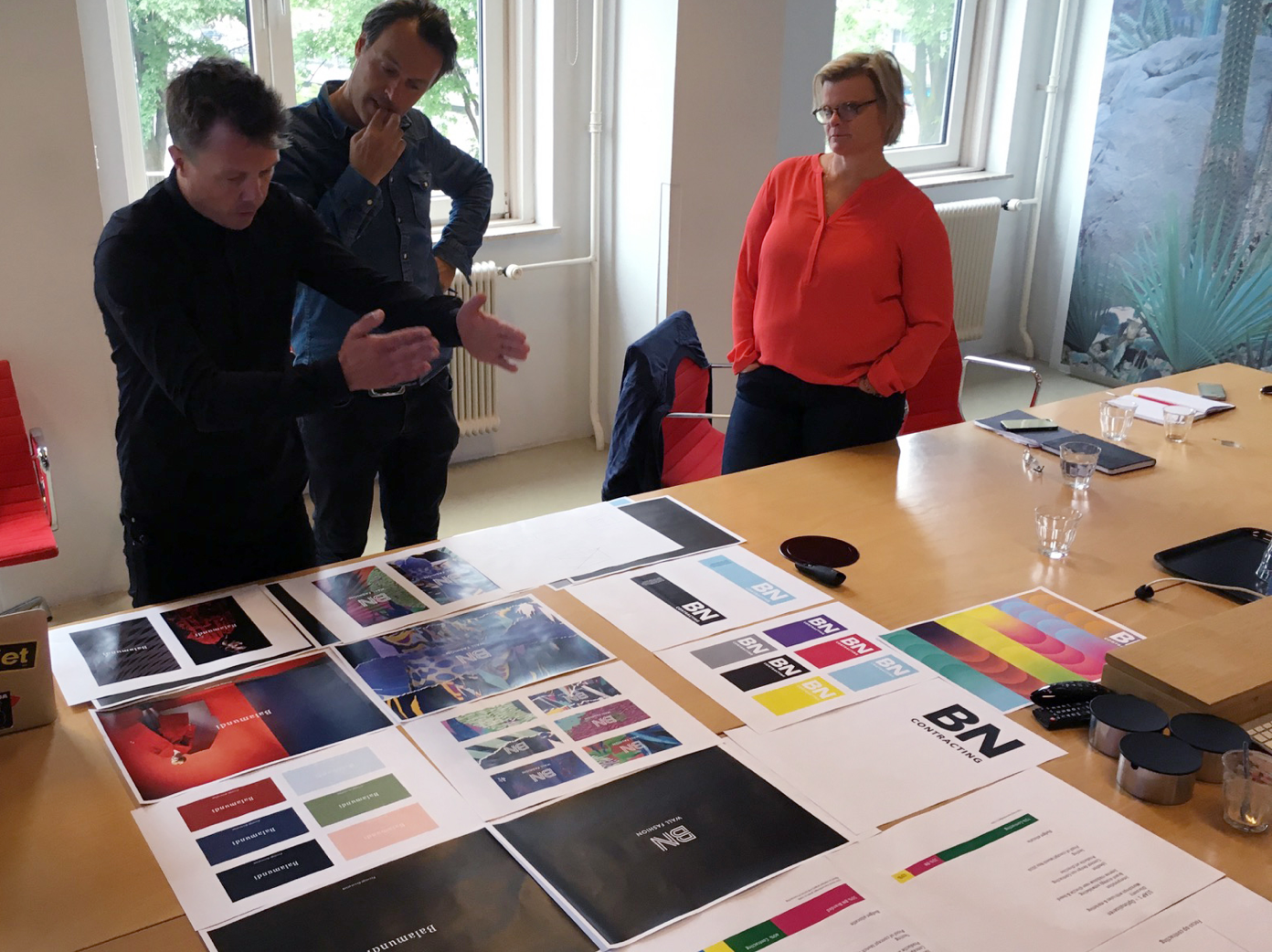 Conducting a comprehensive brand audit, including interviews with stakeholders, peer-group analysis, and a workshop with key stakeholders on-site at their headquarters in Waterloo, Canada, we learned that professional designers are extremely critical about the way product samples are displayed and presented. That's why we chose to reinvent the way BN presents its collections.
The product cards and their binders are often the first contact with the brand, serving as important sales tools. For many interior designers and architects, their shelves of binders function as a selection of pre-qualified suppliers and materials. On these shelves, brands are battling for attention, so BN needed to really stand out. We gave the binder a distinctive design, with the product sheets now giving stylists direct access to the collection and all necessary information without distracting attention from the product itself.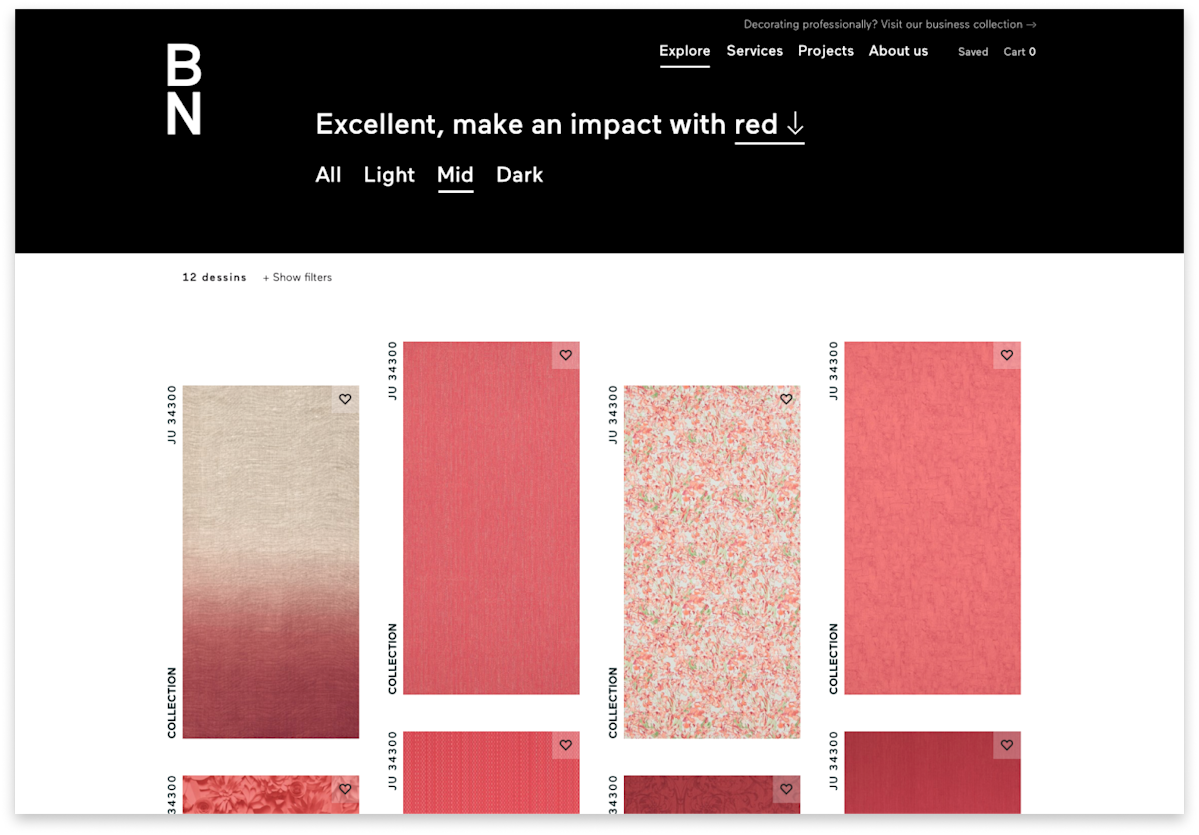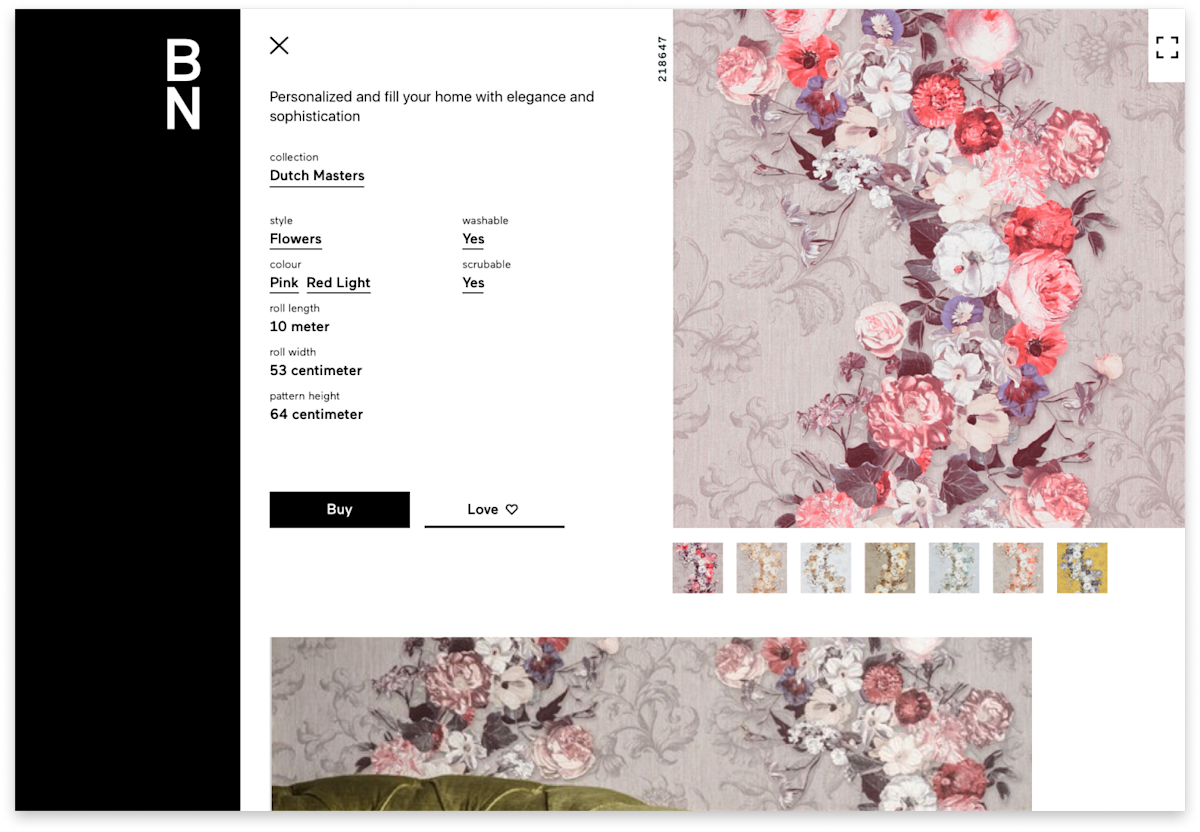 Changing the identity was one thing, but realizing a different mentality—from 'you ask, we produce' to designing unique wallcoverings—was something else. It was crucial that every employee deeply understood this change from production-driven to brand-driven, and from 'good enough' design to interior authority. The messaging framework we put in place became a guiding force for changing the mentality of BN's employees.
The result is not just a new brand, but a complete communication system with room for temptation and variety in expression. Something long-lasting, appealing, relevant and distinctive.
And this is just the beginning. In the next phase we'll focus on digital channels and more consumer-oriented target groups.