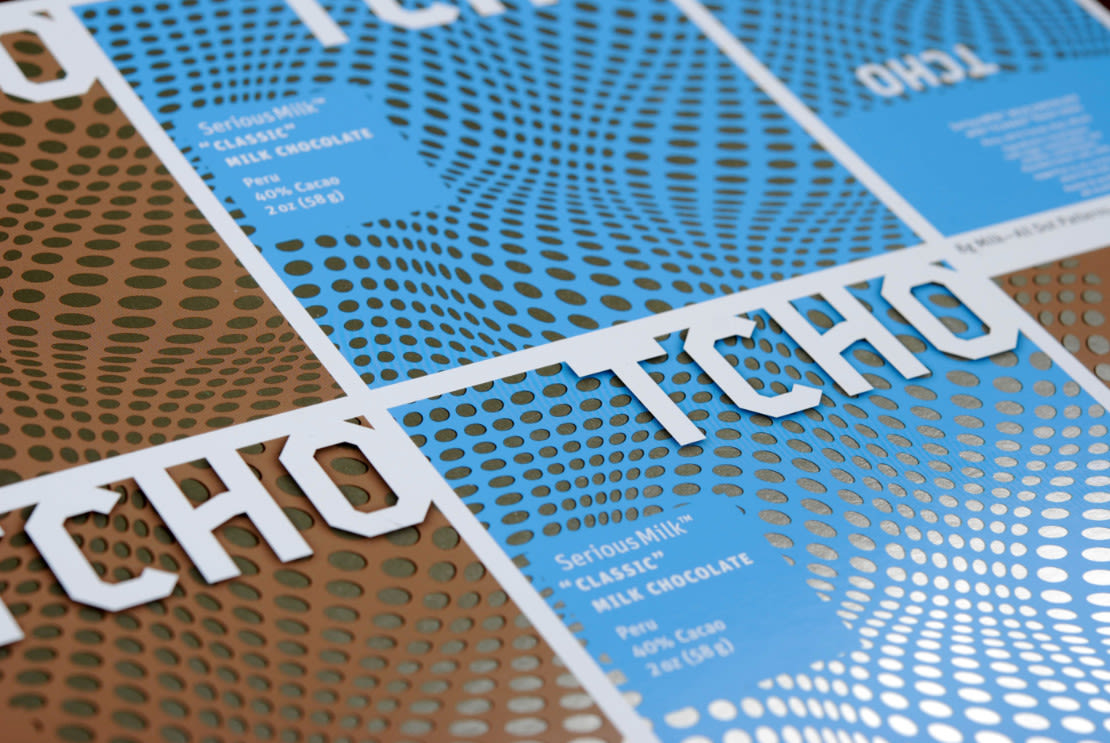 SeriousMilk and PureNotes
How do you attract the attention of milk chocolate lovers without abandoning your dark chocolate roots? By relying on the design values practiced for four years, and injecting them with a bold new visual direction.
SeriousMilk™ Our design for SeriousMilk is hypnotic, drawing you into the rolling optics that say creamy, smooth, you have to try me, I'm different. The illusion appears to move and flow because of the precise mathematically based composition. These tessellations fill the visual plane leaving the viewer wanting to move around the box edges looking for more.
PureNotes™ The design for PureNotes takes the guilloche patterns of our original dark bars and enlarges and simplifies them to create a stronger line look and helps to clarify the dark chocolate flavor story along with a stronger connection to the newly introduced milk line.