Building the international language for a global brand
Bosch is a global organization offering thousands of products and services, ranging from wind turbines and diesel filters for cars to drills and kitchen appliances. With its wide range of business areas, Bosch is a global household name.
Our task was to create a unified brand identity for all business areas, products and services covering B2B and B2C communication, packaging, signage, POS, retail, digital applications as well as the products and all other brand touch-points.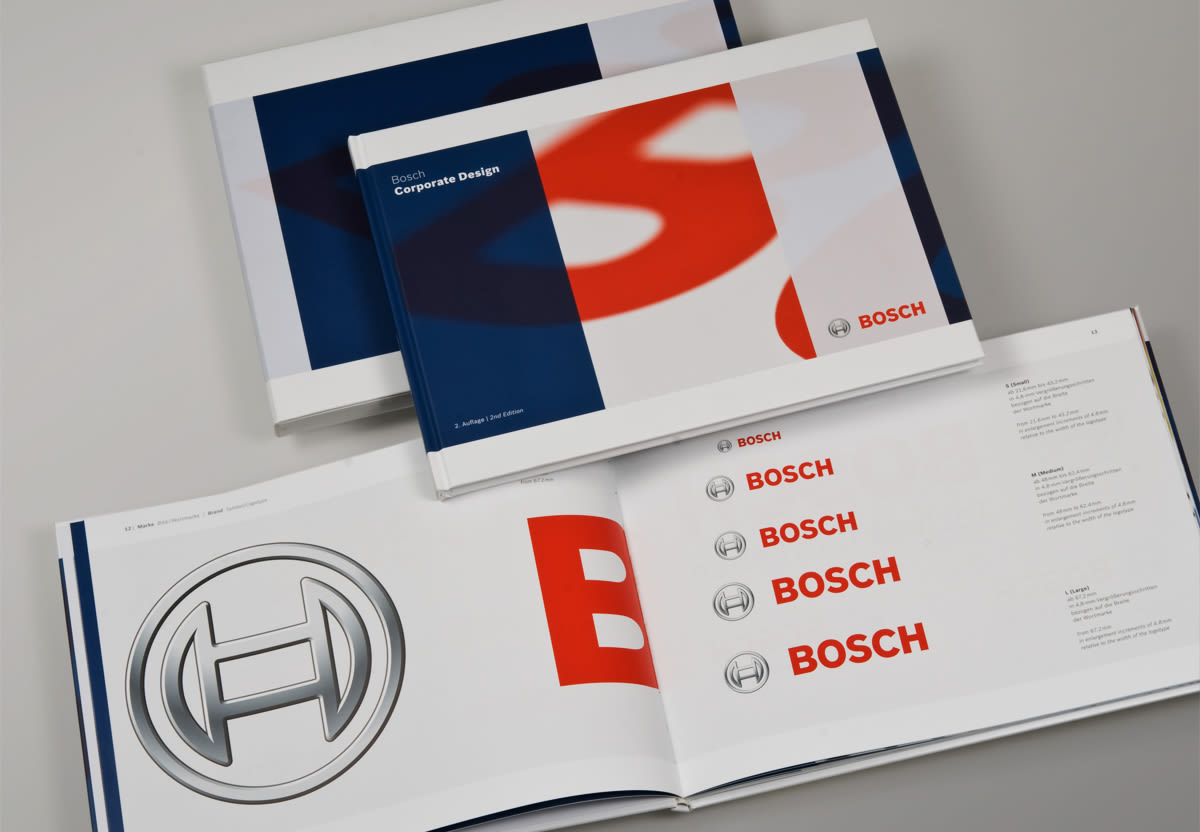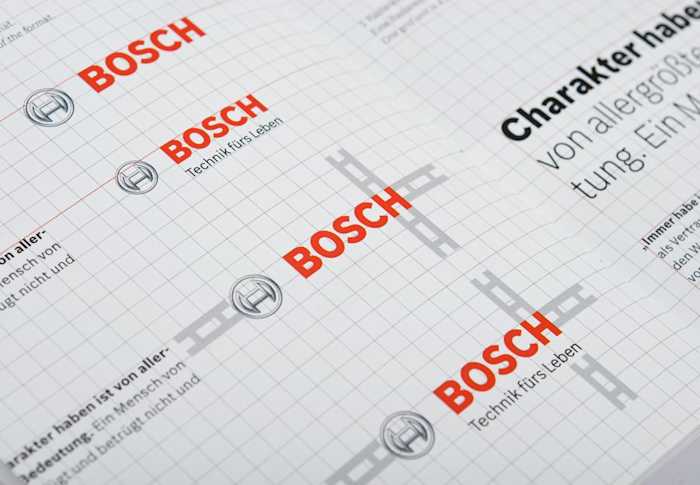 Within the organization, the brand plays an important role as an anchor, providing a shared identity for employees worldwide. For the many suppliers and in-house designers internationally, we developed easy-to-use guidelines for all applications, ensuring a consistent, unified and high-quality brand experience.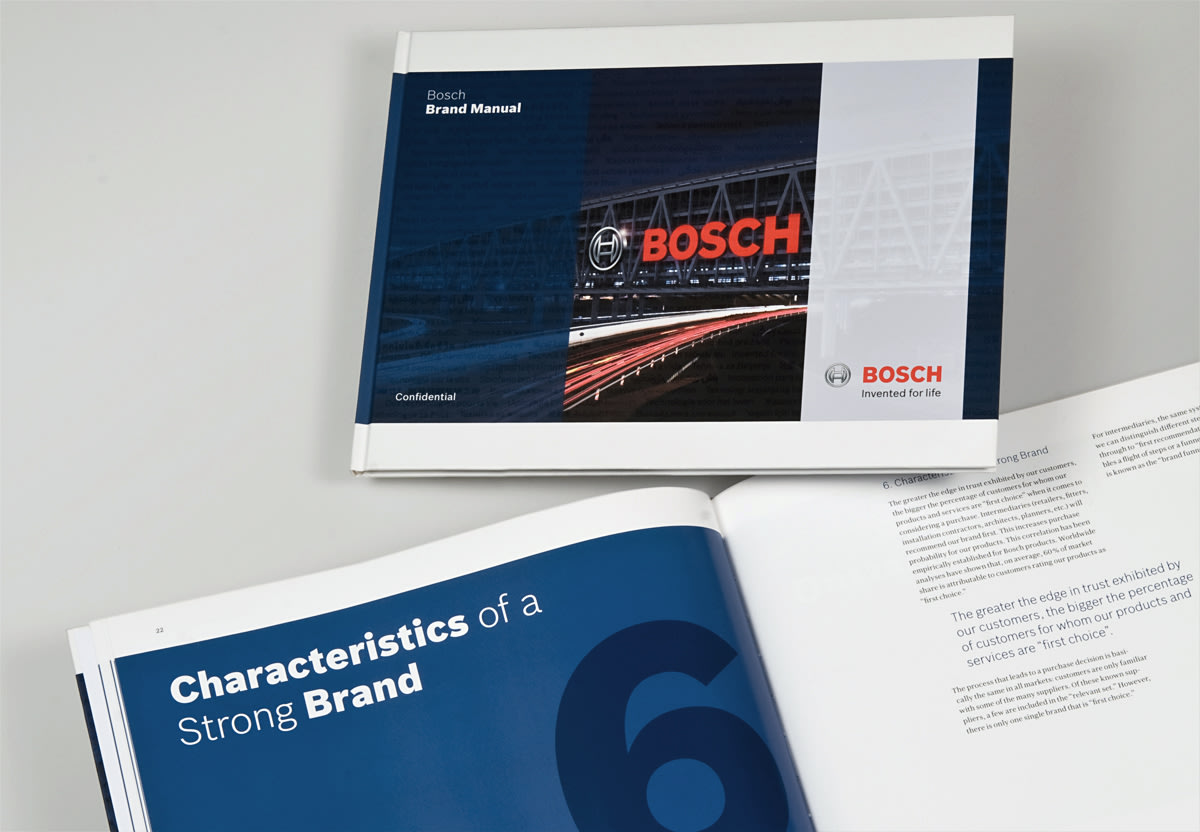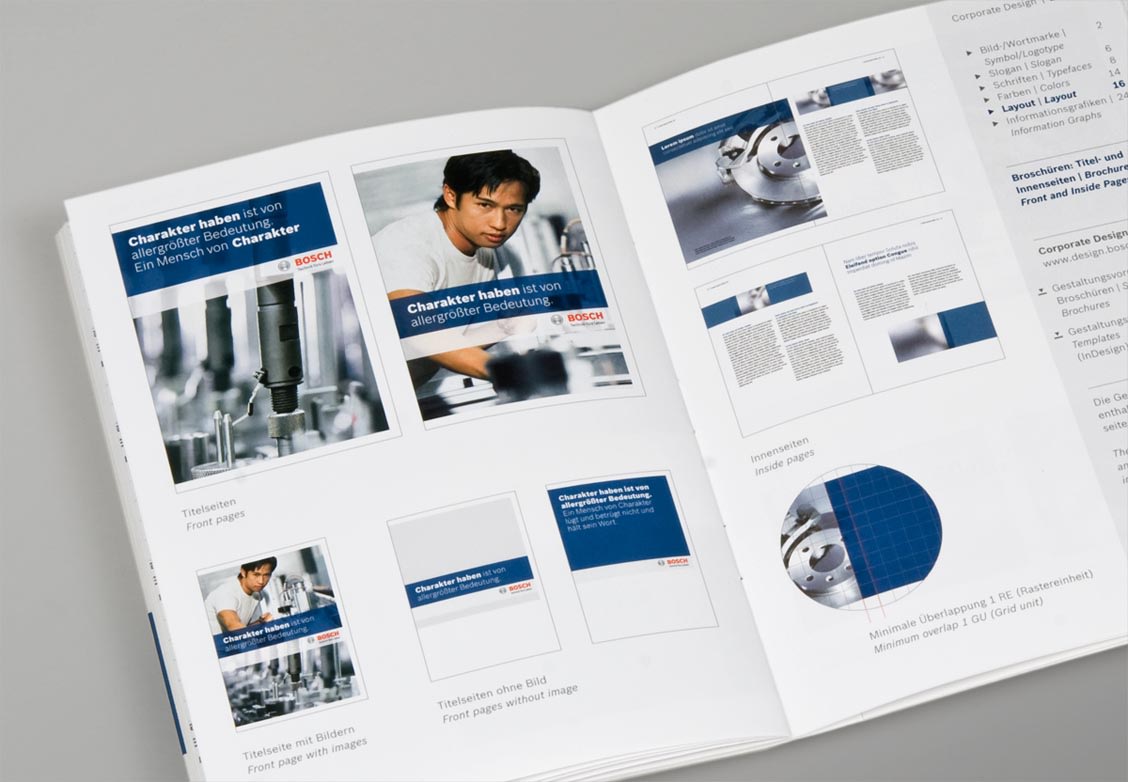 Our goal is to communicate the idea of "Made in Germany" to the global market. Every element of the visual identity supports the brand promise of premium quality and innovation.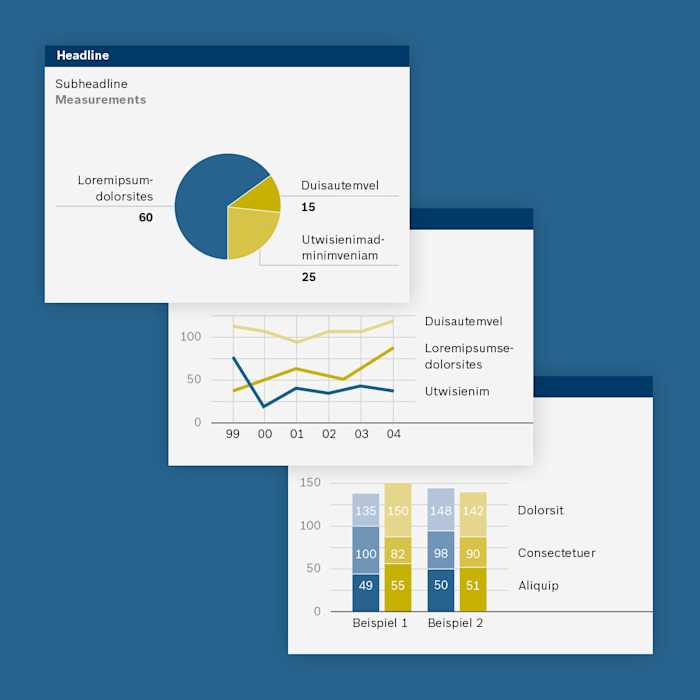 Our collaboration with Bosch continues until today and covers a wide range of different campaigns.
Bosch Power Tools Accessories
In the past years we've created several campaigns for Bosch Power Tools Accessories.
Bosch Diversity Campaign
Since 2012, we have supported Bosch with worldwide communication campaigns and concepts to draw positive attention to diversity and encourage change. Read more