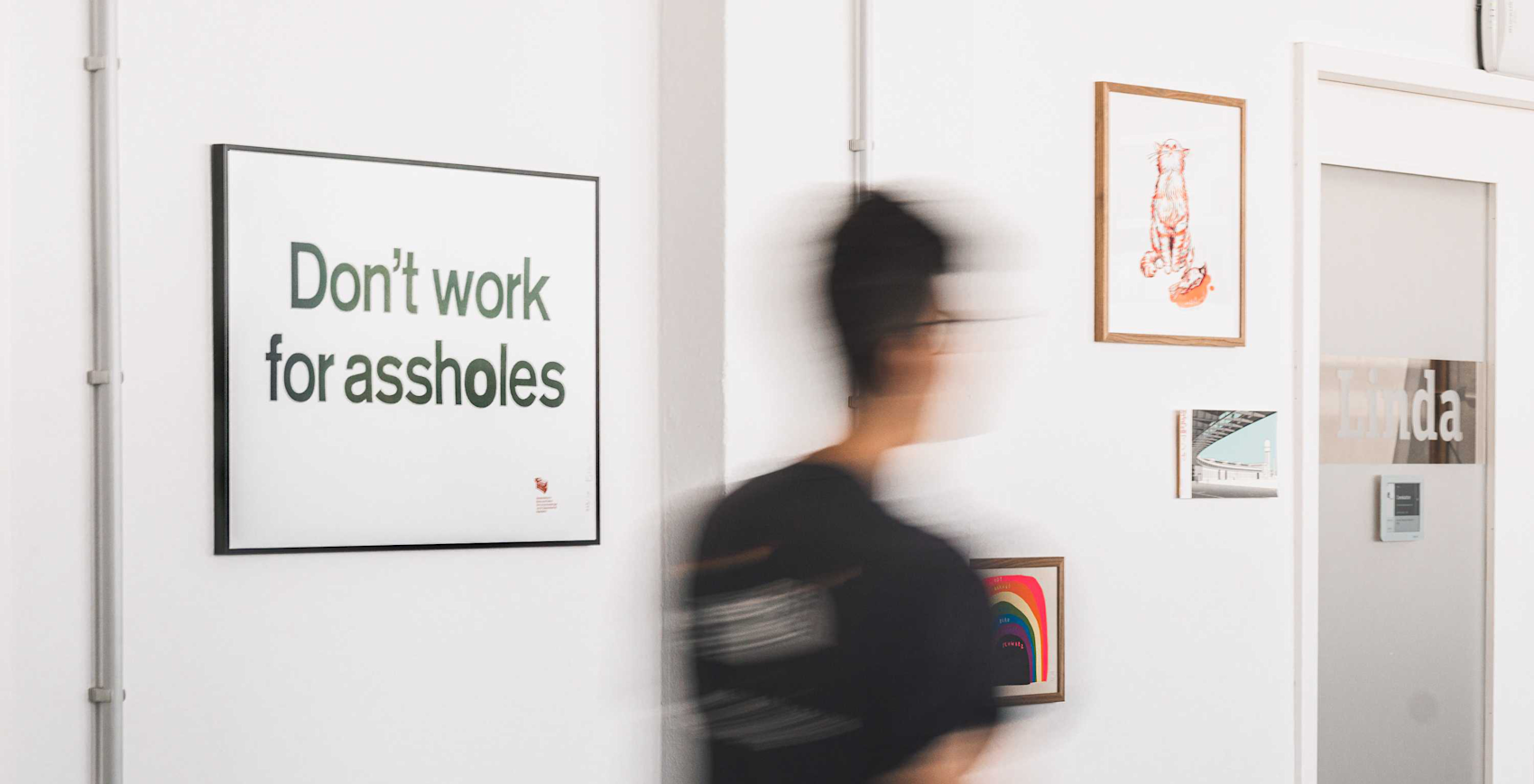 Jobs
Make things that matter.
Working at Edenspiekermann means joining a team of people with a common purpose: To make things — useful things, beautiful things — that make the world a better place. Interested in joining our international team of makers, working for some of the most exciting companies in the world? Read on.
Design is in our DNA.
From The Economist to Mozilla, Bosch to Volkswagen, Erik Spiekermann's visual identity and design work is an instantly recognizable part of the world's visual landscape.
Erik is an award-winning designer, typographer and entrepreneur. He has been named Royal Designer for Industry by the Royal British Society of Arts and has received a Lifetime Achievement Award of the German Design Council.
Life at Edenspiekermann
No asshole policy.
Life's too short to spend it with people that suck. In the words of our founder, "Don't work for assholes. Don't work with assholes."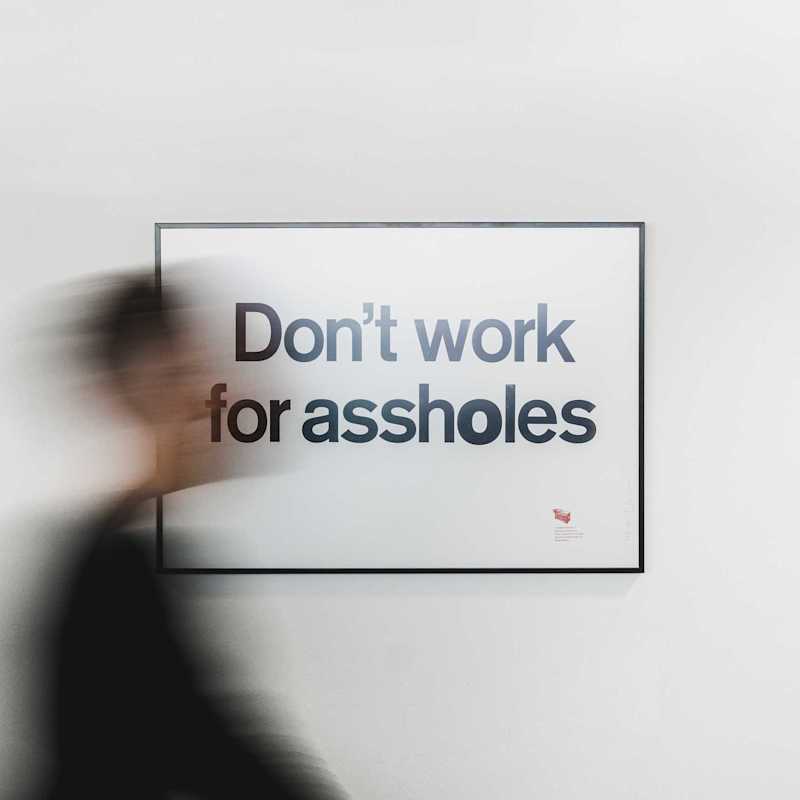 Maker Days.
We're Makers at heart, and celebrate this every year by closing our office for two days to give our staff the chance to work on projects that aren't work related.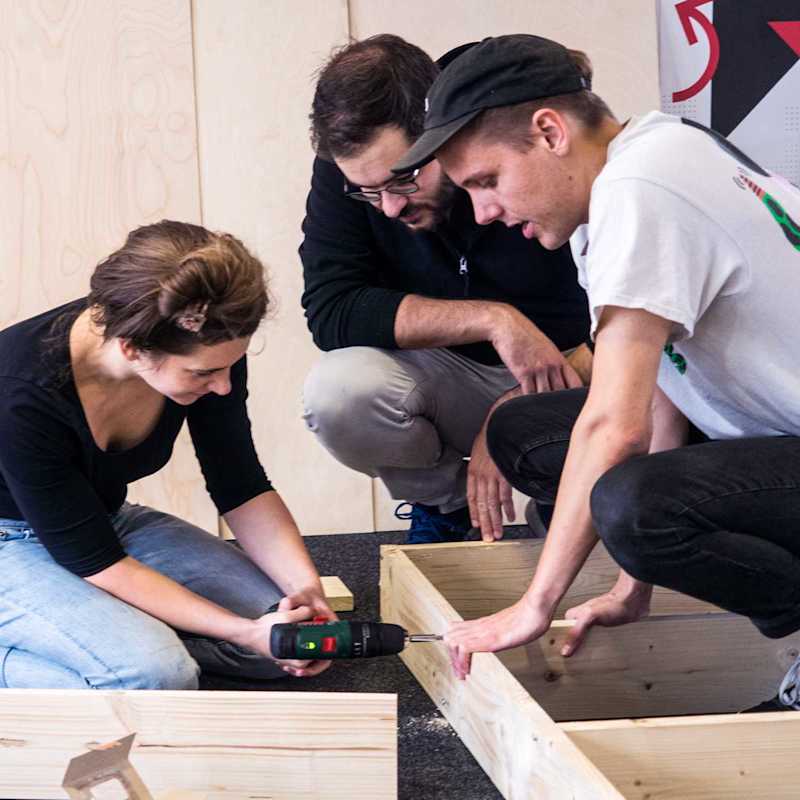 Brainfood.
From redesigning death to furniture design, we've welcomed a huge variety of guests to share their stories and have breakfast together with our team.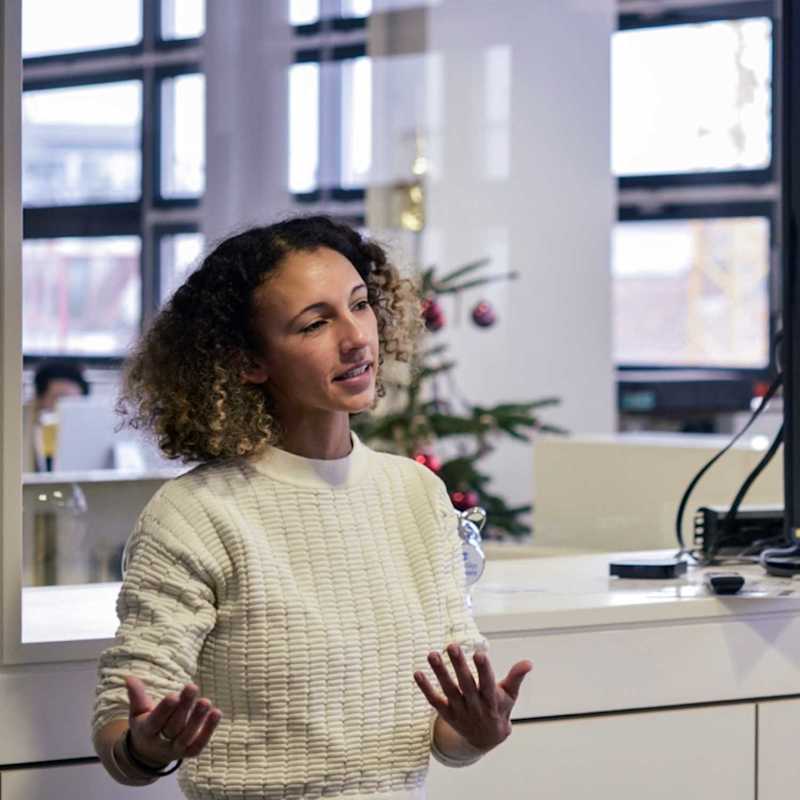 Our culture
People say we have an attitude. We take that as a compliment
We make great things happen
We don't just create digital products, logos, or service experiences. We create them to make a difference for our clients and their customers. We make change with impact.
We work autonomously, together
We work autonomously on projects as a team. Teams work autonomously in choosing their tools, methods, and structures that work best for the specific project. Within the team, things are done together: no silos, no titles — just roles.
We take ownership
We empower each other to take ownership. And there's room to start side projects, execute innovative ideas that help make our own lives easier or the lives of our clients and beyond.
We fail and learn
We work hard to make things happen, but we create room to even fail harder too. We learn from each other. And from other people outside the office during trainings, events, festivals and our own Brainfood sessions.
We push boundaries
We are surrounded by people who are all driven by quality and have the bar set high to grow and develop. In our work we push boundaries, work across different offices and occasionally join and empower teams in other cities.
We have attitude, but not egos
We believe that there is simply no reason for egomaniacs to exist in a creative workplace. Egos stifle team growth, negatively affect the quality of the work and are generally a relic of an old industry.