A new type of digital font buying experience
Service
Digital Products and Services
When your product offer is more than 45,000 typefaces, and your target group is an enthusiastic and vibrant community of design-driven individuals, you can't get away with just building a new online shop—you have to create a new experience. FontShop defined the industry of digital font distribution. When it was time to relaunch their online store, we teamed up with their marketing and development teams to work in a truly agile process.
The challenge was to reduce complexity. During our research we came across confused users who found it difficult to filter through the vast selection of fonts, or couldn't understand the complex licensing.
Our goal was to revamp the experience of discovering fonts in a bold but simple way. We wanted to provide powerful tools to test fonts before buying, and present a range of alternatives from the endless choices available, both for desktop and mobile users.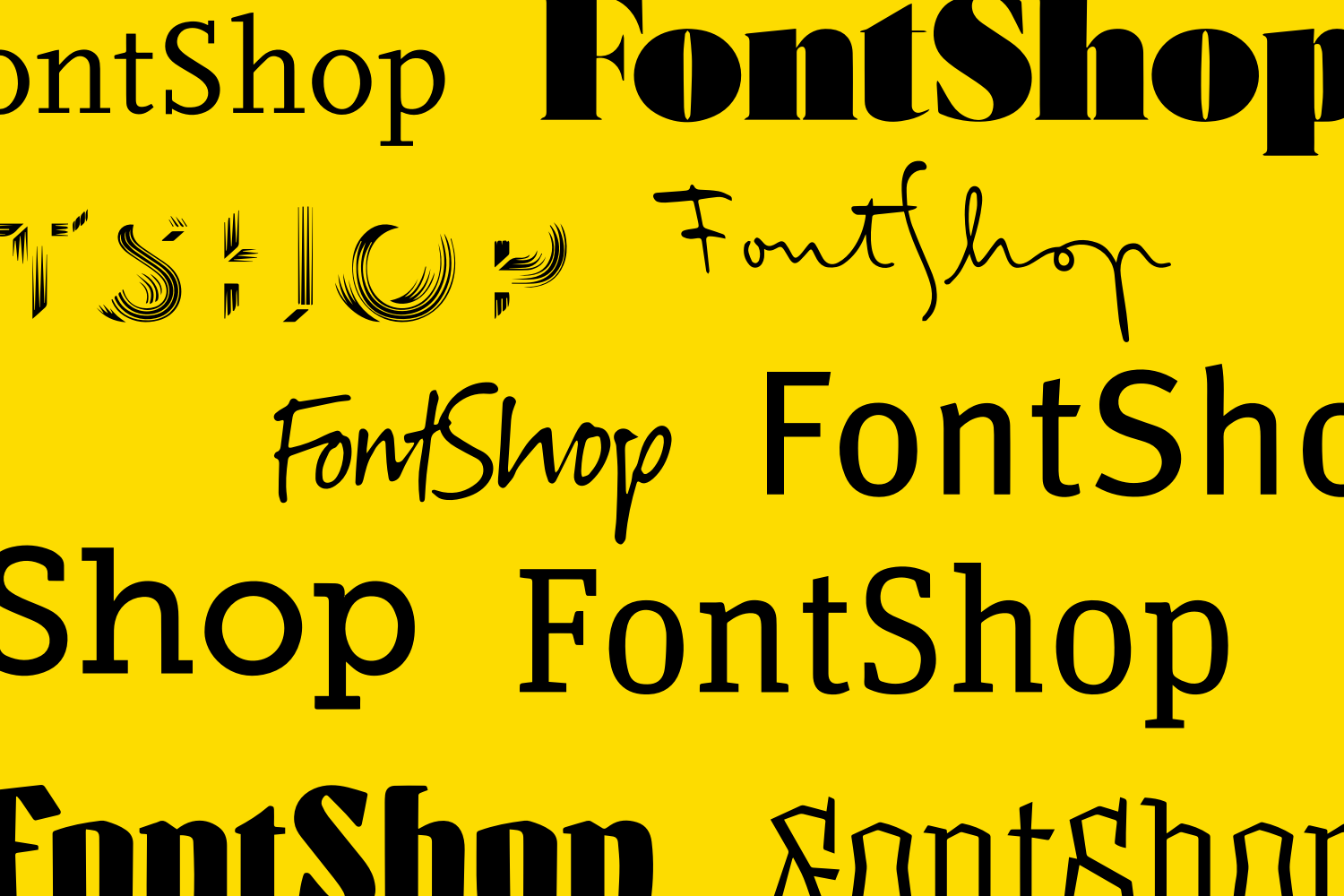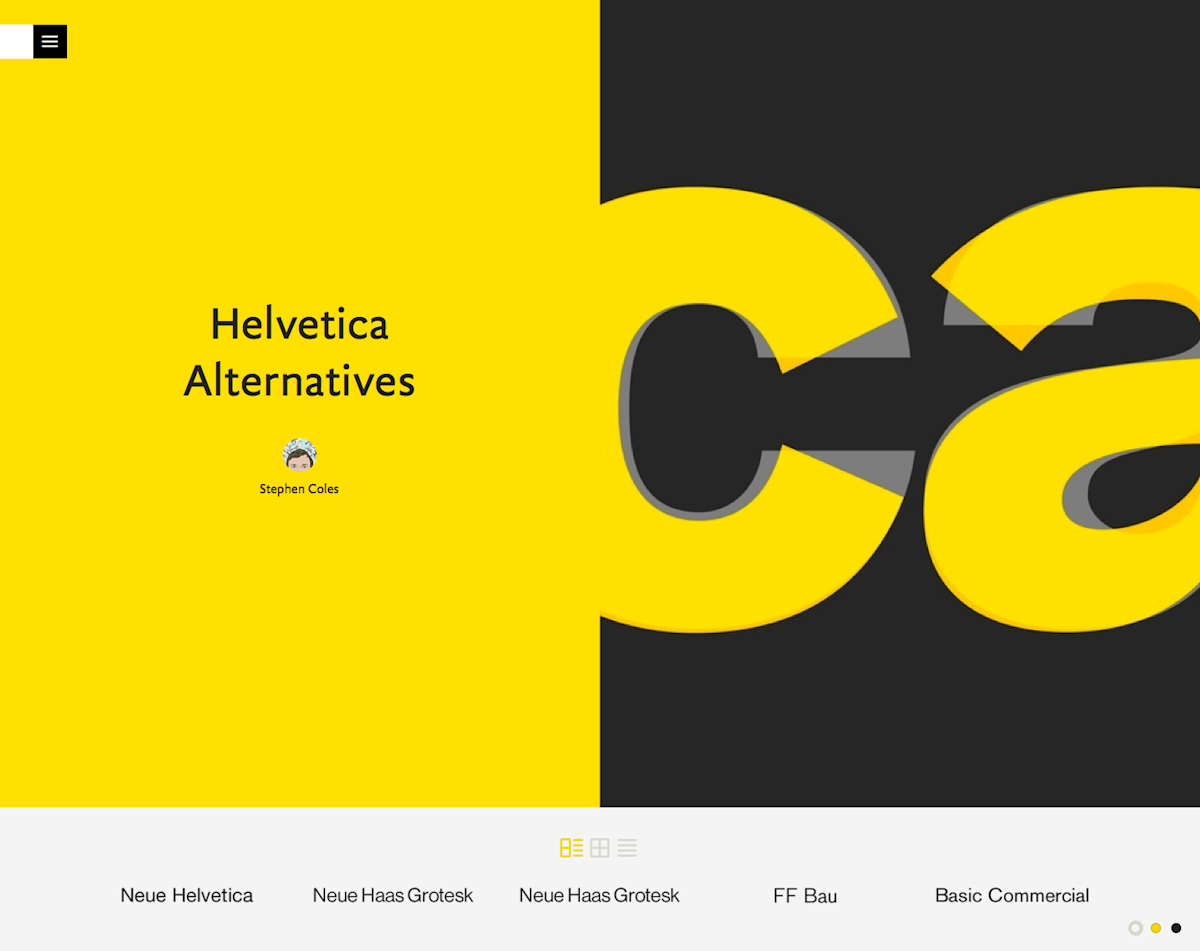 We created a try-out tool to allow users to test-drive the typefaces in their own content and layout. Through rigorous user testing we developed a simplified checkout process. It offered shortcuts to buy typefaces directly, as well as clear pricing, intuitive licensing options and, for those who work in big organizations, the possibility to share a cart's content.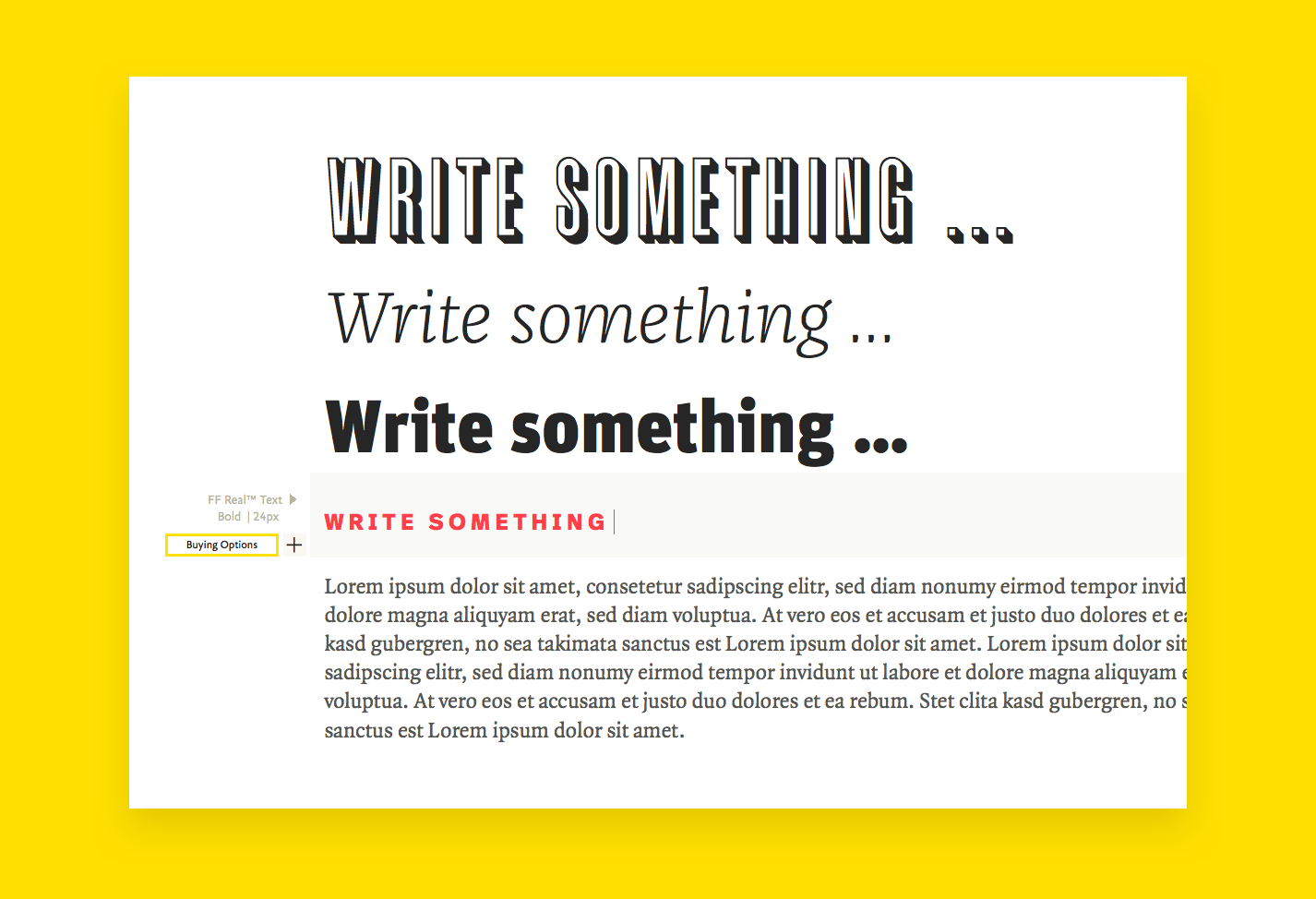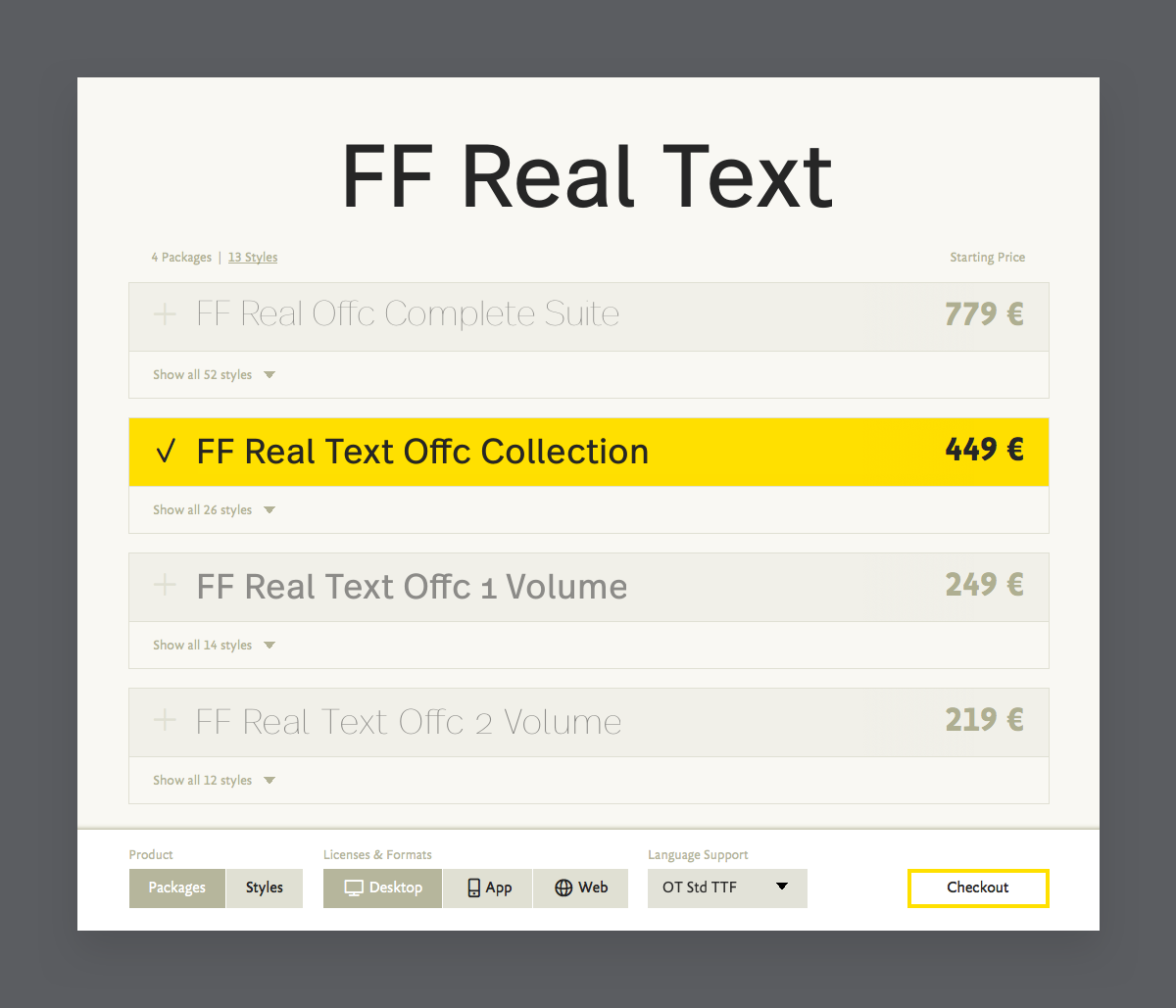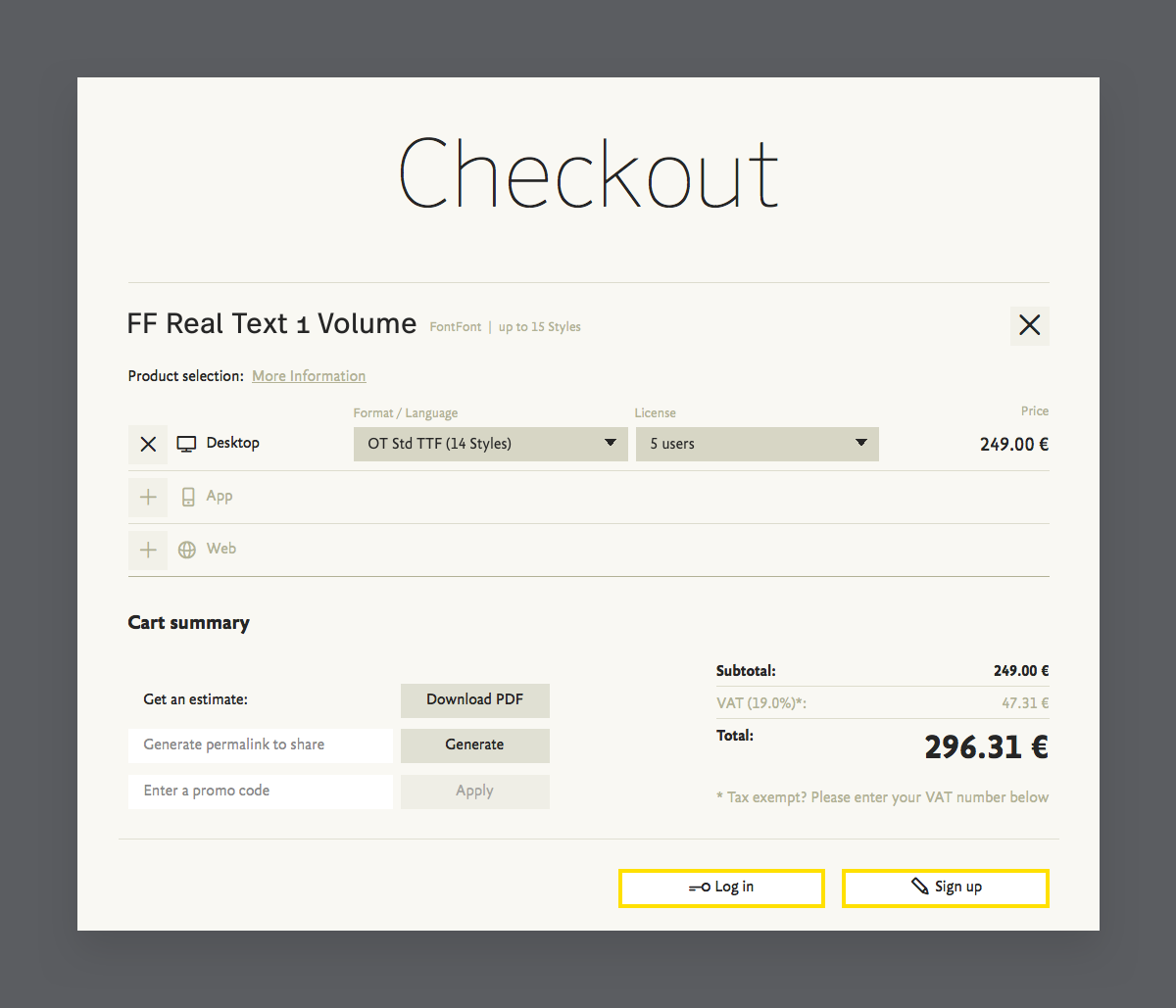 The versatile editing tool allows typeface designers to show off their fonts, and also acts as a showcase for font families. The collection of standalone and configurable modules allows typographic features to shine, and invites the user to interact with them.
To ensure consistency in visual and brand language we created a living style-guide of our CSS components—read more about it here.