Repositioning a Health Brand Through UX, Content, and Service
Service
Digital Products and Services
Brand Development
Helios is Europe's leading private hospital operator with more than 100,000 employees, serving patients in over 150 hospitals in Germany and Spain. Over the last years, Helios created a unique network of healthcare services that seamlessly provides specialist treatment for every patient.
In 2017 they were looking for a partner to manifest this offer in every aspect of service and user experience, external and internal communication, and in how they perceive their role when acting towards patients.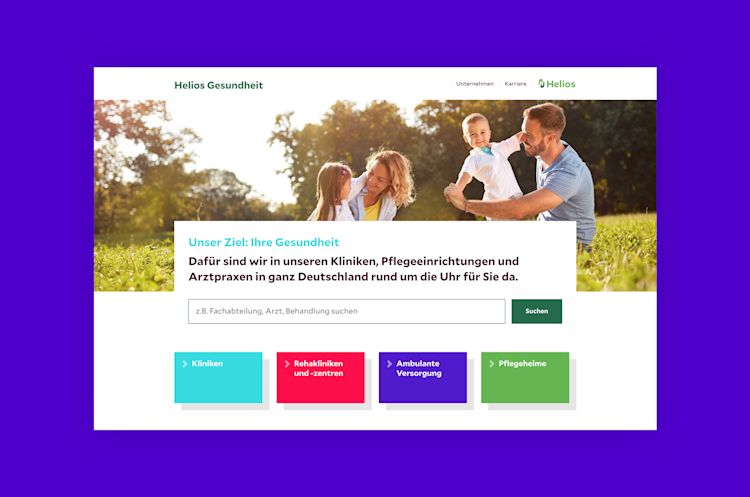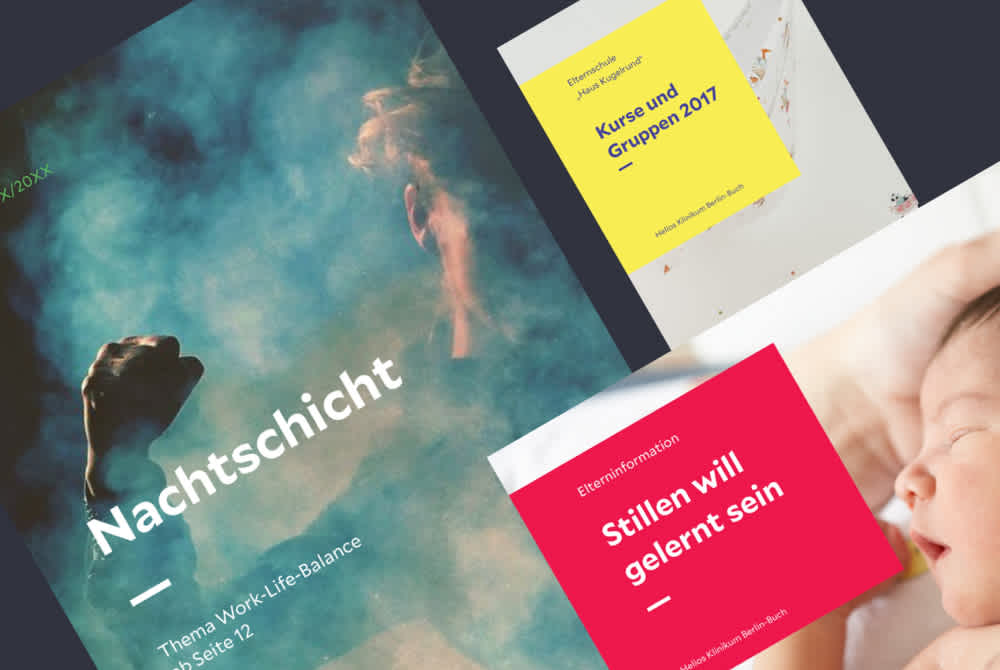 One of the first milestones in our work with Helios was the definition of the new Helios brand core – based upon deep research into the needs of today's patients who on one hand do not anymore see doctors as single sources of truth, question diagnoses and want to be treated as equals, and on the other hand expect successful medical care as a given.
While the logo was created in-house at Helios, we took all steps necessary to reposition Helios by changing the user experience on their website, redefining the way the brand speaks and appears, and to enable the people at Helios to manage their brand across all channels in a modern way.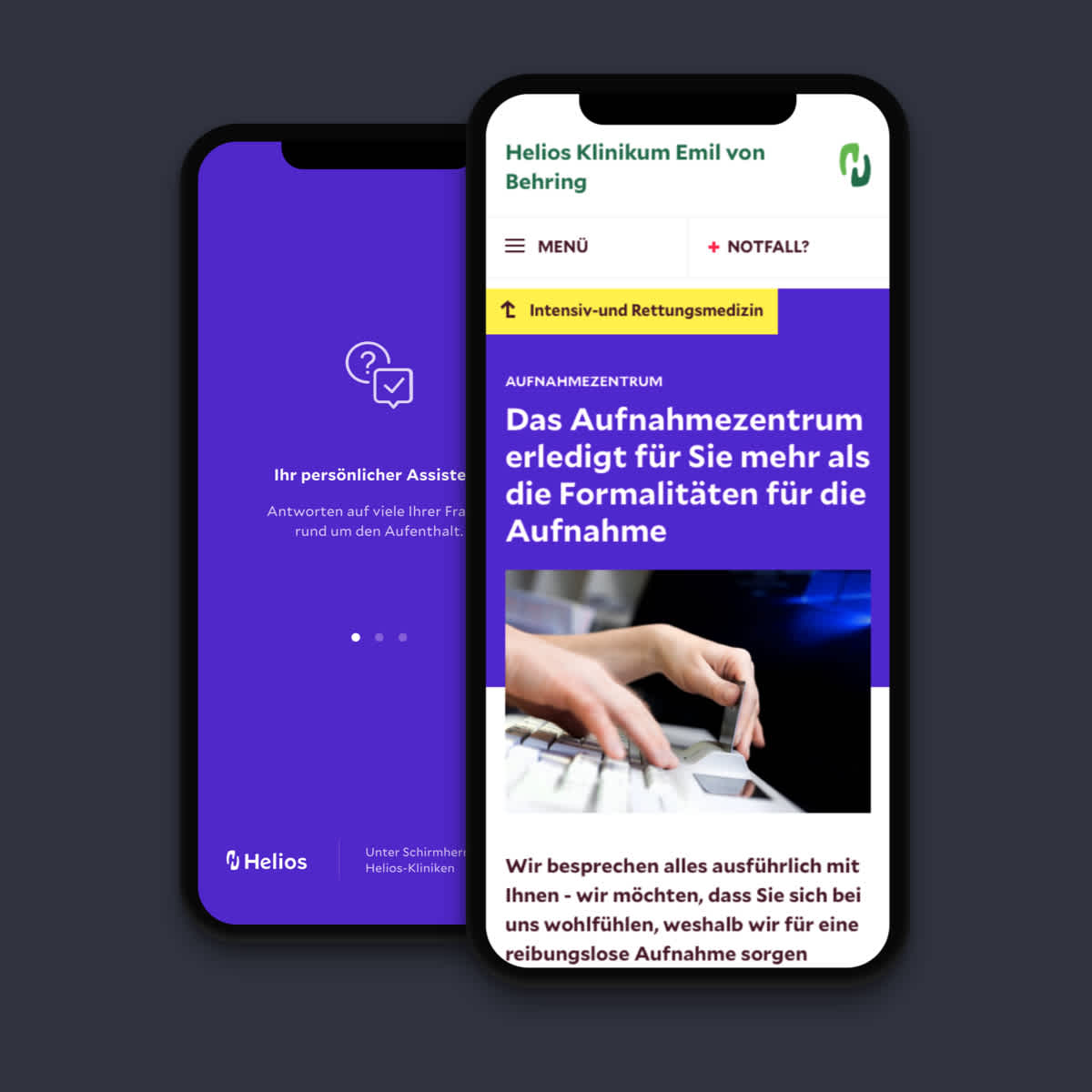 In a decentralised organisation like Helios, setting equal standards for all hospitals requires one central source of truth and exchange. We integrated a digital design system and an automated component library into a digital brand playbook that holds all information necessary for marketers, designers, developers and copywriters: from target group descriptions to copywriter manuals, from basic visual elements to print templates, from digital components to example pages, from laboratory stickers to building signage.