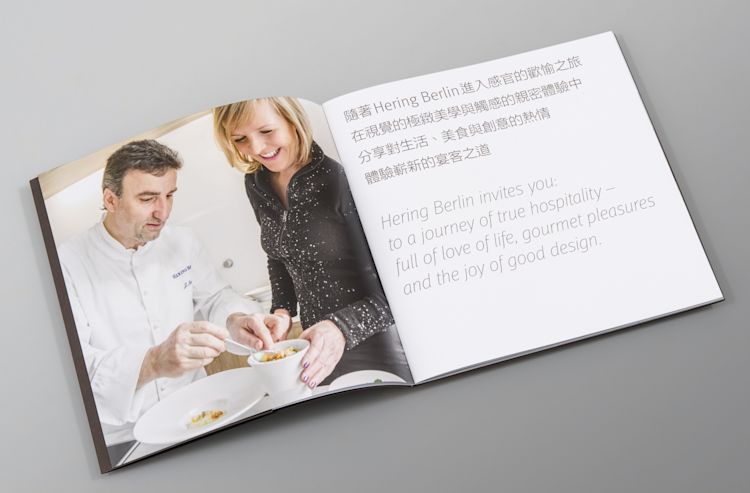 A modern expression of porcelain
Porcelain is not just porcelain – that's what Hering Berlin stands for. Its purist form, together with the highly individual combinable collection, sets a new international standard. Hering needed a concept to decide what was special about the brand, and how that could be communicated.
All innovations have a background, and so we stress that Hering's story be told clearly. It is captured in a new kind of image concept that shows the porcelain in unusual perspectives.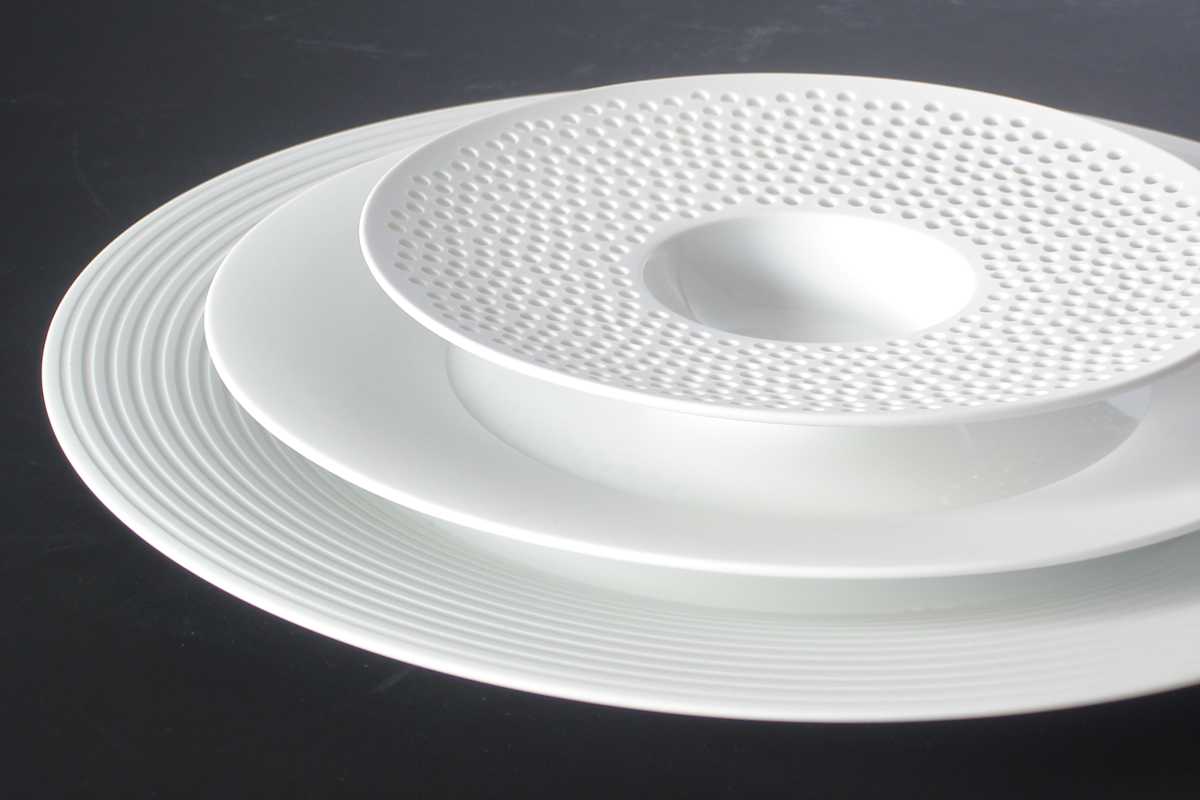 The complex shapes and decorations of Hering porcelain come to life in the image brochure; blind embossing, die cuts, metallic paints and spot varnishes make the porcelain look as lifelike as objects can possibly get in print. There's also the 700-page general catalog with the highest standard of clarity and design. No wonder, then, that the company's appearance has caused such a stir in the industry. The product catalog and the brochure won a Silver European Design Award in May 2009.