Reimagining the future of television with Red Bull
Service
Digital Products and Services
Brand Development
"How does one build a global digital TV platform from scratch?" was the question that sent Red Bull Media House and Edenspiekermann off on a joint endeavor. Within an agile workflow, and in teams spread across Europe and the United States, we worked with Red Bull Media House to define a strategic foundation and product vision. We created an exclusive UX/UI R&D lab, augmenting their in-house team to develop and maintain several prototypes, conduct continuous user testing and design the overall interface.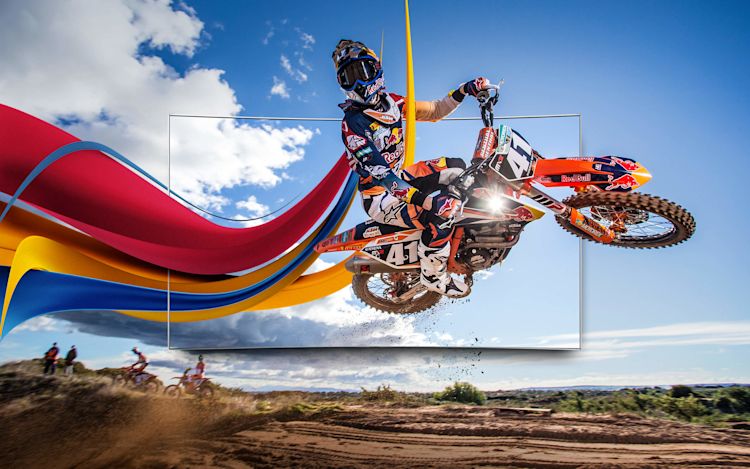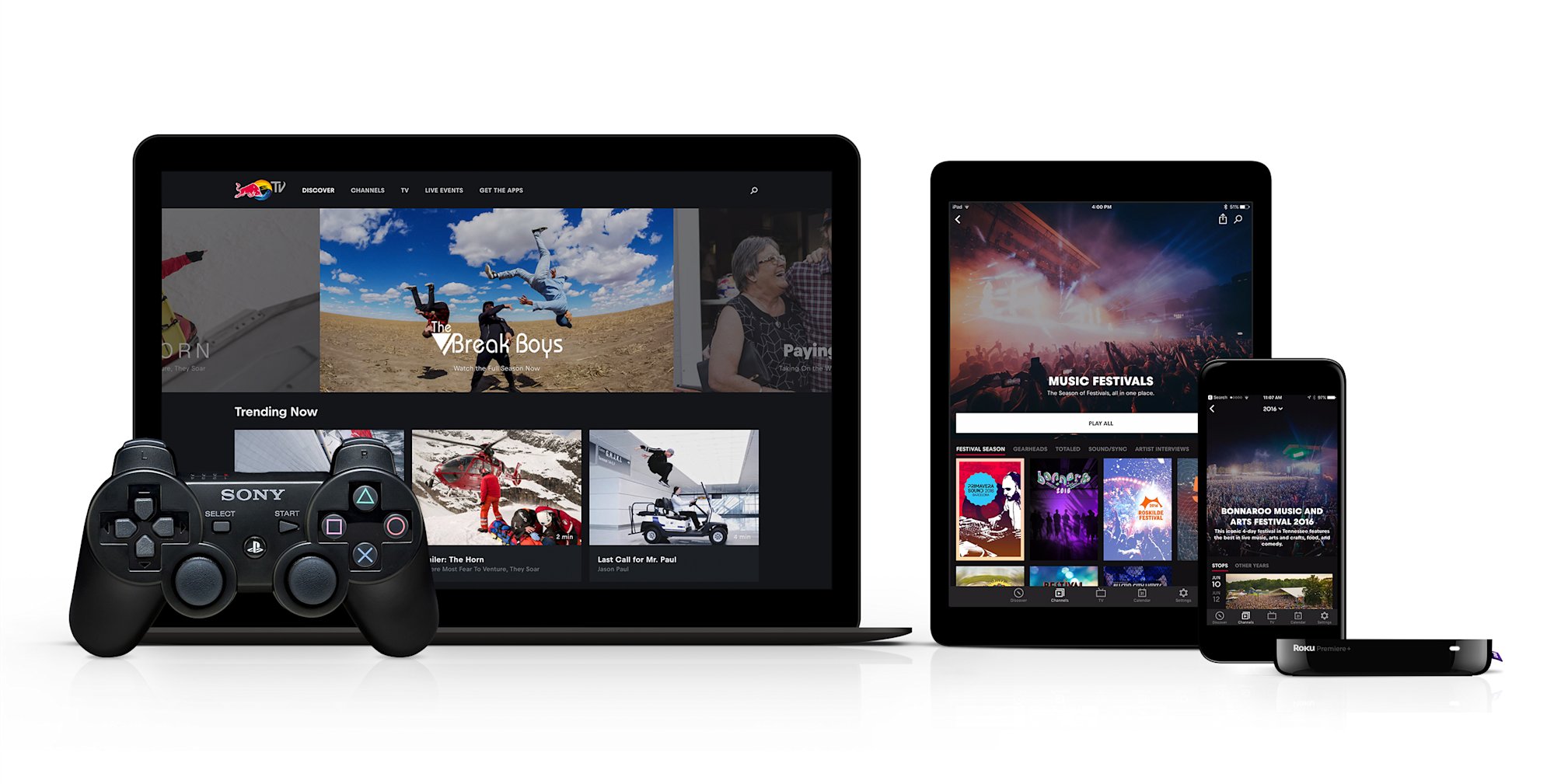 An elaborate "UX/UI Playbook" continuously updated by the Edenspiekermann teams ensures a completely consistent experience across over a dozen platforms. Developers across the globe worked with it to create this first-of-its-kind streaming experience, not only for web and mobile, but also for platforms such as Xbox, PlayStation, Roku and Apple TV.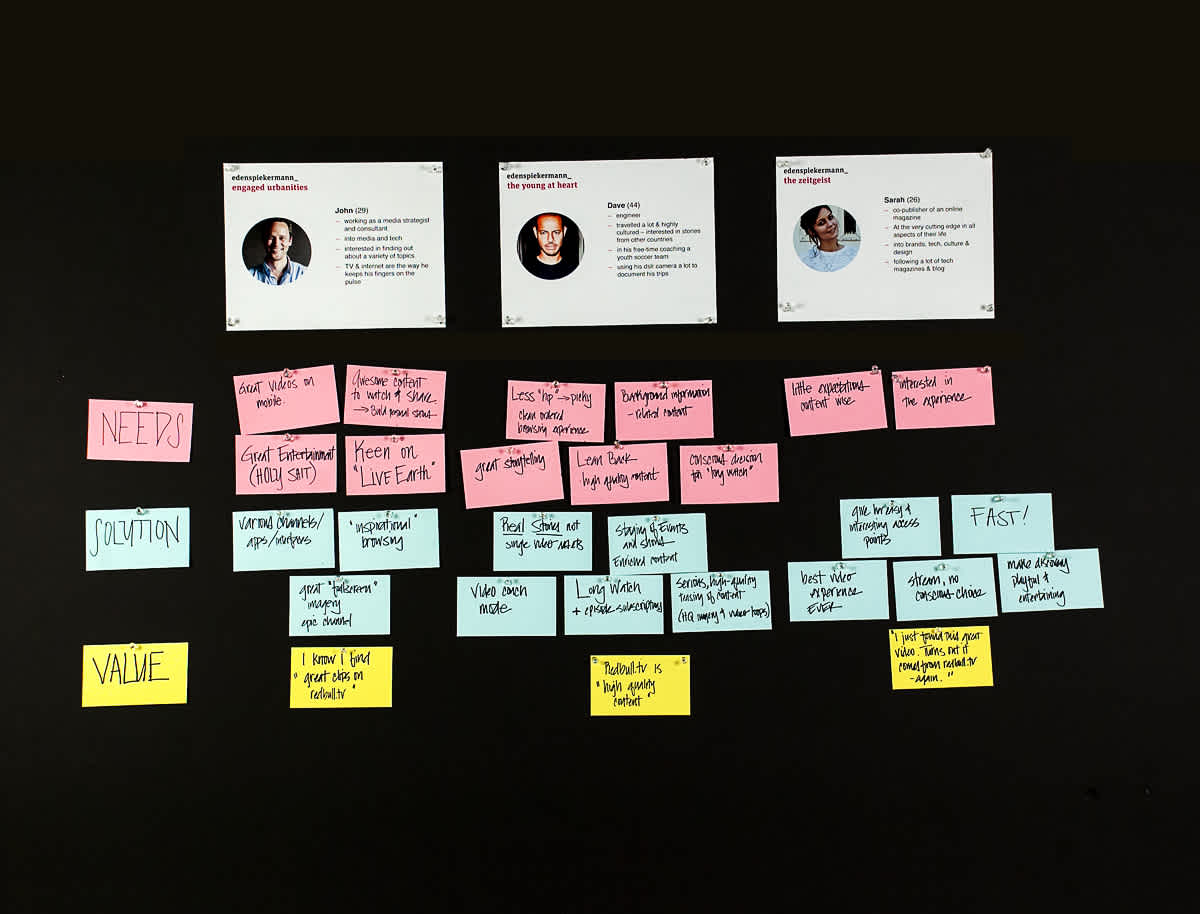 Rapid prototyping was one of the main drivers of success behind the overall implementation. Video player control prototypes – the heart of the new product – were developed already in the first sprint.
Within a process that was designed to revolve around continuous cross-pollination of design, coding, user testing and adaptation, the actual application development phase could run smoothly after the platform prototypes had been shared with and approved by all relevant stakeholders within the Red Bull Media House organization.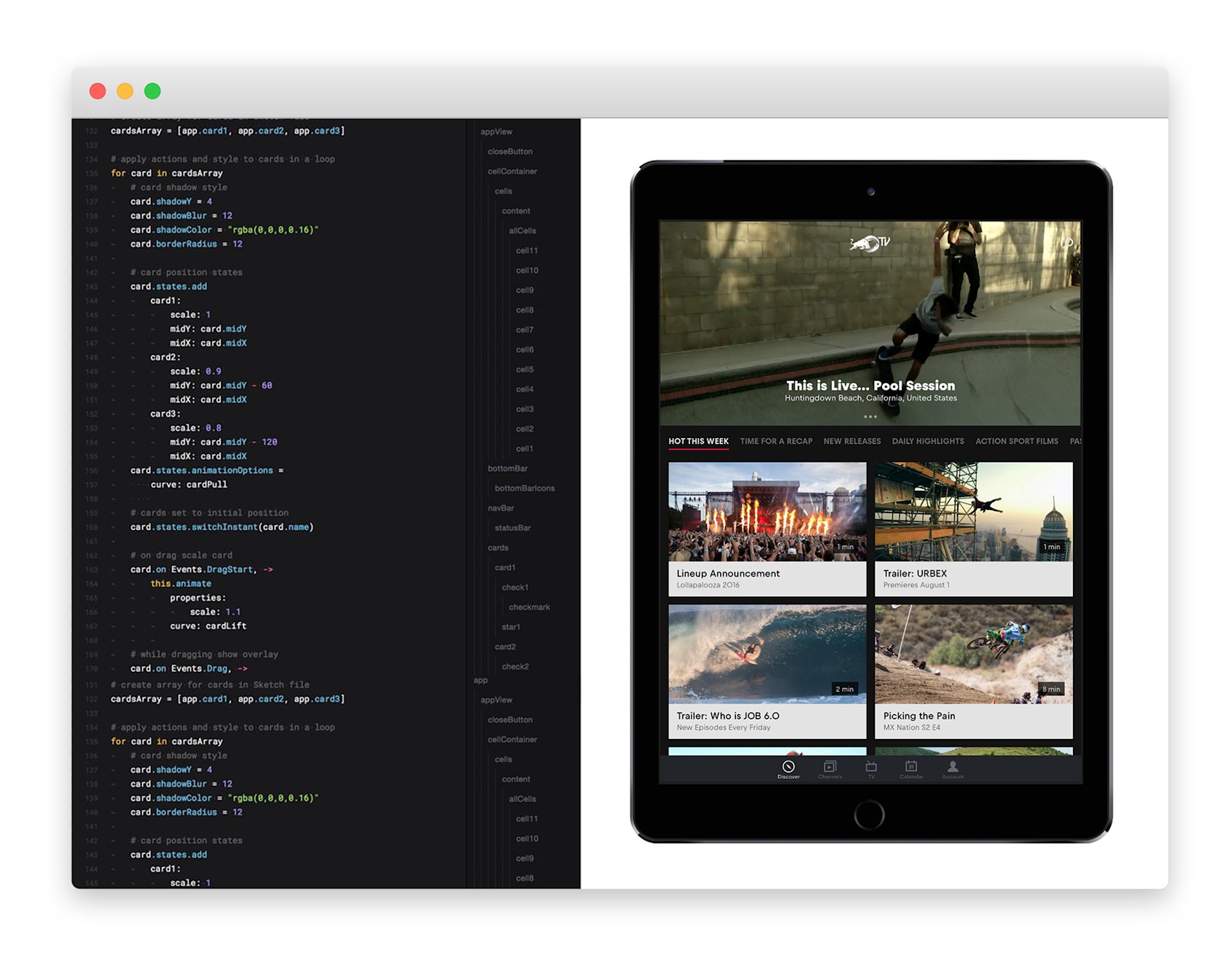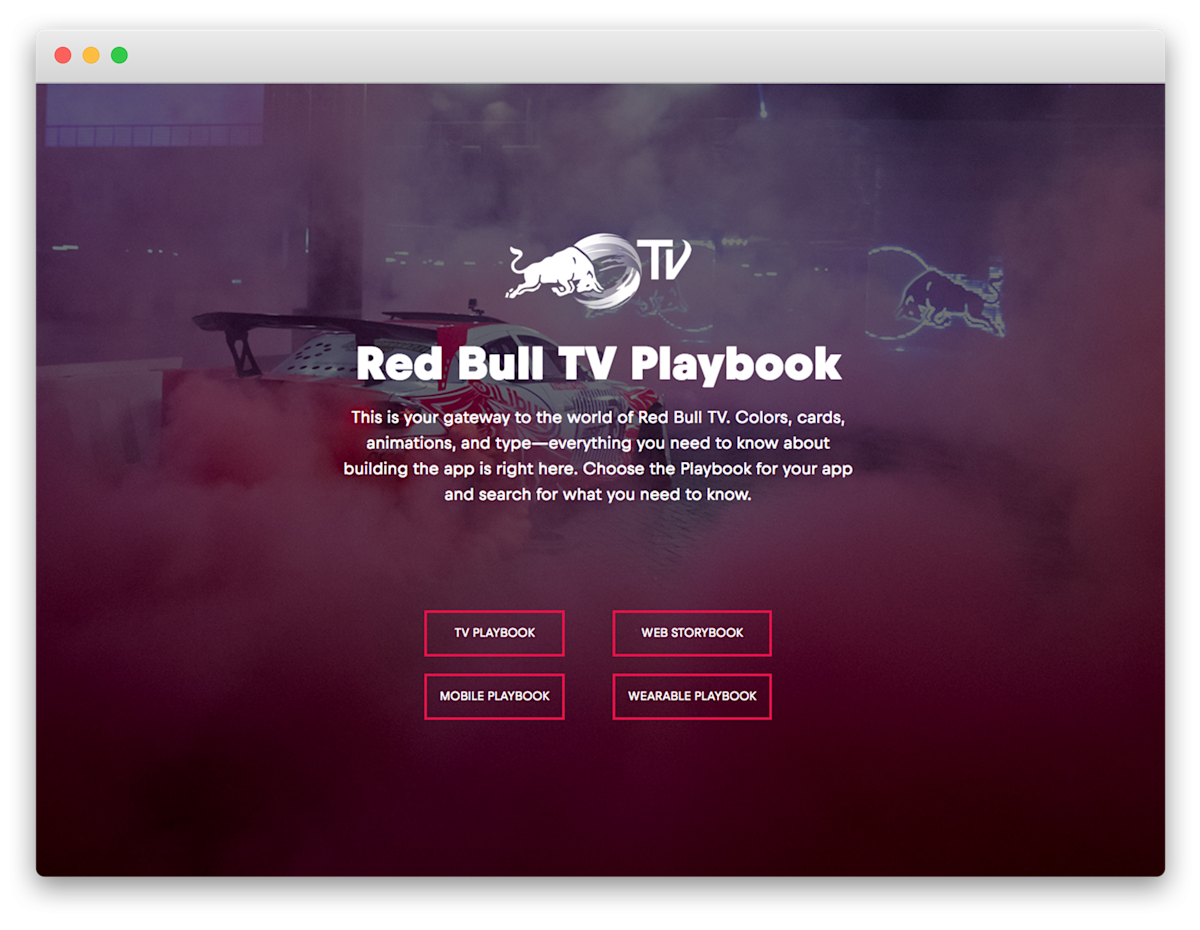 The "Playbook" documentation then not only provided all necessary guidance for the developers, but also to the editors and creatives that provide the exciting content exclusively brought to the global Red Bull TV audience.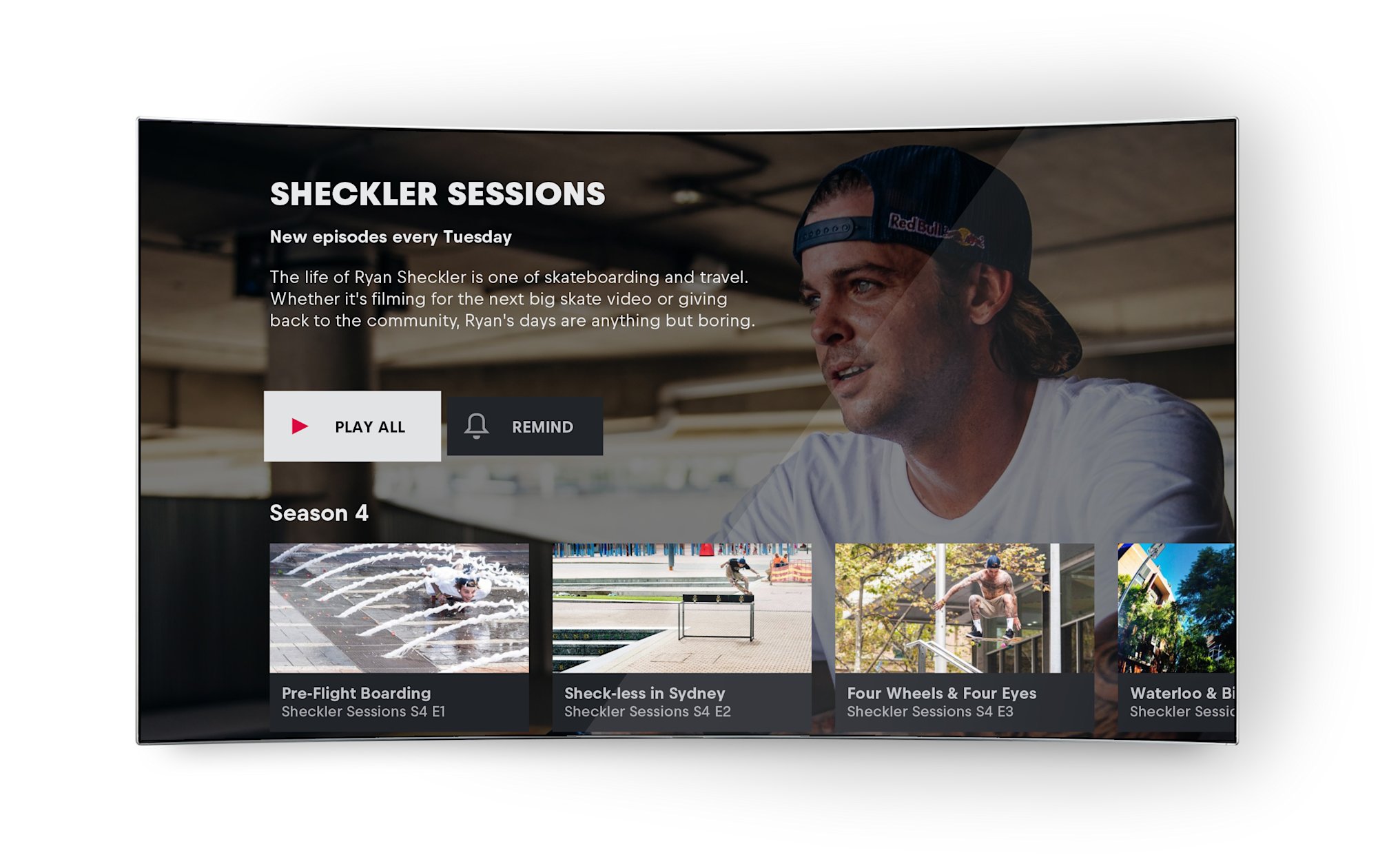 When the application launched, Red Bull TV immediately hit the App Store's featured app spot. But the story doesn't end there: we continue to support Red Bull Media House with the design and development of new versions and new features, pushing the limits of what we know as a great user experience today.