News
Helios Wins 'Best Online Presence'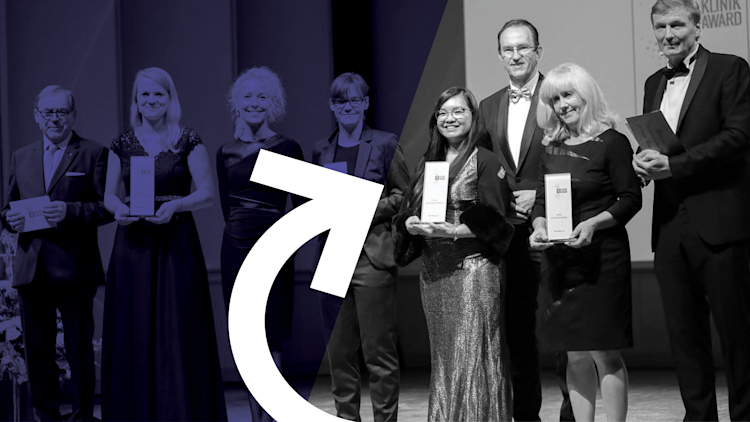 Congratulations to our client and partner Helios – Europe's leading private hospital operator – on receiving the award for 'Best Online Presence' in the hospital sector at the Klinik Awards! Helios' patient-centric, contemporary approach to healthcare inspired our team at Edenspiekermann, turning a simple collaboration with the Helios team into one of our favorite partnerships. 'We established an exceptional working relationship that truly feels like working on the same team, instead of for a client,' says Moritz Guth, our Creative Director and leader of the Helios project.
The Helios team took on a massive task when they decided to relaunch their online presence – and it paid off in this well-deserved award. Our team of 8 supported Helios Hospitals' in-house team as they produced more than 60,000 content pages across over 300 websites in just 6 months. Helios' user-centric attitude has paid off in 'better access figures, longer reading times and significantly lower bounce rates,' says Natalie Erdmann, Head of Corporate Communications and Marketing – and the hospital network was also nominated in the categories "Best Personnel Marketing" and "Best Hospital Magazine".
So congratulations to Helios on their award! We're applauding from afar here at the Edenspiekermann office.