Insights
Curated Inspiration: The future of Mobility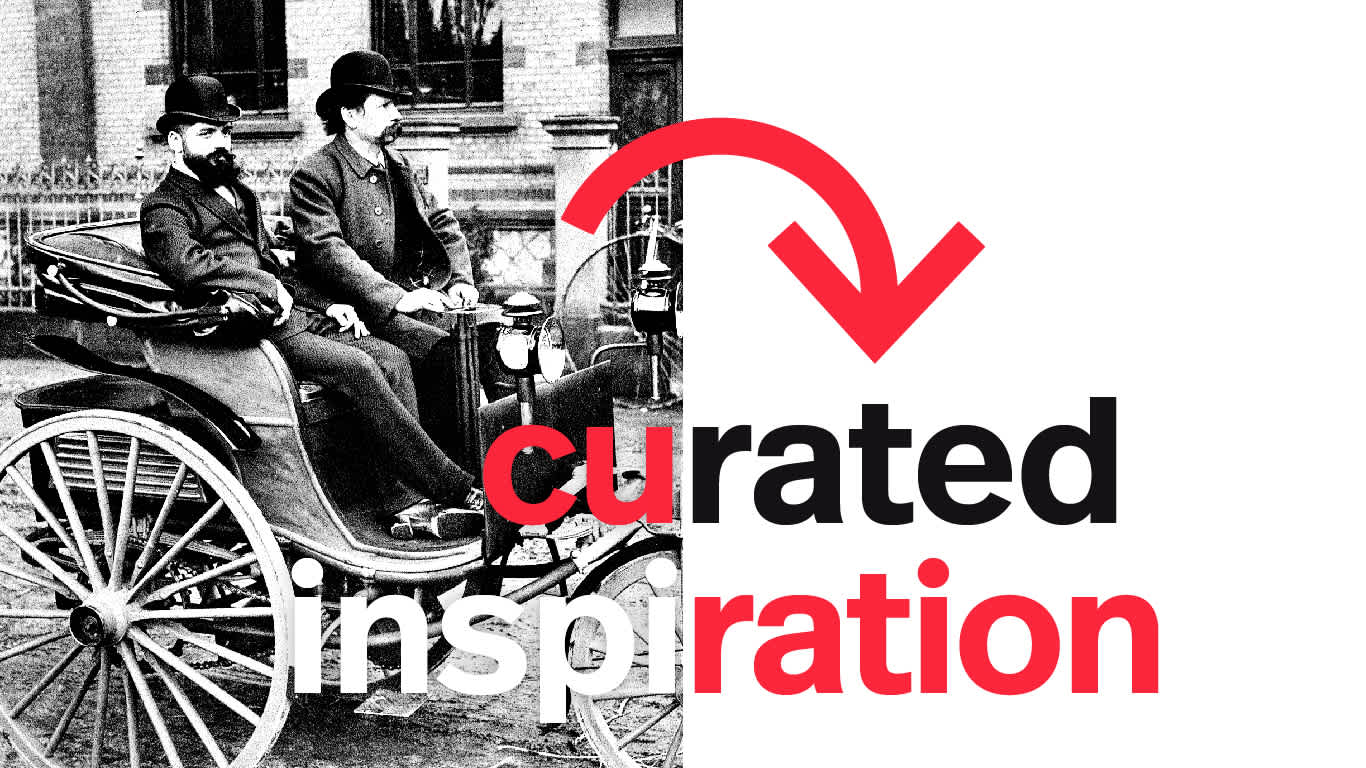 Cutting-edge technologies and new business models are radically changing the automotive and transport industry every day. Experts forecast a near future where your car will drive itself, communicate with your house, your phone, your doctor and your dishwasher. It will also communicate with you, to other cars and to streets. It will be so smart that it will do most of the talking and a lot of the thinking. You won't have to do any maintenance or refueling, or recharging — since your car will take care of it. In fact, you won't even own a car. Urban areas will have shared fleets of vehicles available on-demand that will blur the line between public and private transportation.
Welcome to "the end of the car era".
If transportation is defined as "any movement of persons or things which involves the use of a vehicle" and mobility as "the ability to move or be moved freely and easily," then we say: Goodbye transportation. Hello mobility.
Mobility refers to cars, buses, trams, trains, vans, trucks, airplanes, ships, but also pedestrians, cyclists, and whatever rabbit the future will pull out of the hat.
Whether you are impatiently counting the days to these predictions becoming reality or desperately crying out for the end of humanity, these three articles will certainly give you food for thought.
7 Automotive Connectivity Trends Fueling the Future
Source: https://www.jabil.com/insights/blog-main/automotive-connectivity-trends-fueling-the-future.html
Driverless cars, Ai interfaces, Telematics, Vehicle-to-Vehicle connectivity, the connected car...if these words ring any bells for you but are still a bit fuzzy, this is your next read. Chad Morley, Vice President of Automotive and Transportation at Jabil, explains in a crisp article seven of the most discussed trends in the field of mobility. His words provide you with a quick overview of the technologies stirring the industry, as well as enough links to keep you busy readings for days.
Nonetheless, Morley explains, we shall not look at these trends as inevitable and decided. Quite the opposite, since they might not all "survive the challenge of taking a bold vision into the future. However, the ideas that move from trend to reality will have a major impact on how we live our lives."
Understanding business model disruption in the mobility industry
Source: https://medium.com/maniv-mobility/understanding-business-model-disruption-in-the-mobility-industry-980fa276b70e
Now that you have an overview of the technologies that are shaping the future of mobility, we can start talking business. Grab a pen and paper, find a quiet spot and watch Olaf Sakkers unfold the disruption happening to business models operating in the mobility industry step-by-step.
Sakkers begins explaining the traditional carmakers model:
create high-margin vehicles through an elaborate supply chain
advertise these vehicles and grow a brand which intermediates between carmaker and customers
leverage a distribution network of dealerships that ensures these vehicles reach consumers without having to deal directly with them.
This model remained unchanged for decades until new players like Tesla or Uber paved the way for autonomous vehicles and mobility platforms which sell miles as a service, rather than vehicles as products.
In the same way the smartphone industry was revolutionized on the basis for cheap connectivity and data, "in a world in which mobility by the mile is cheap and readily available, mobility will serve as a platform for data and digital services."
We can only speculate about the future, however it may look — the odds are in favour of mobility-providers that stand on three foundational building blocks: Data-centricity, service-mindset and customer relationship.
Connected Cars: Revolutionising the Driving Experience
Source: https://liquid-state.com/connected-cars-revolutionising-driving-experience/
Let's fast-forward in time to the era of fully connected autonomous cars. How does it feel like to be in a car? What do we do there? Who is enabling the experience? This article by Liquid State investigates the effects rather than the causes of the digital revolution of the automotive industry.
"The rise of connected cars is opening up the car display ecosystem and providing the opportunity to publish content and deliver services directly to the consumer — creating a mash-up of automotive, publishing, entertainment, and mobile."
Manufacturers are trying to meet consumer demands by integrating new technologies inside the car that answer to the following needs: productivity, entertainment, safety, security and efficiency. The latter two, (productivity and entertainment) in particular show promise of huge growth, as they open the door to a whole new league of services and products. By leveraging drivers' data, the connection to their IoT and interaction with human-like Ai assistants and offering content in real-time manufacturers will provide their users a never-before-seen personalised experiences.
But why should I care?
If you think these topics lie outside your current field of business or because perhaps your company isn't in the mobility industry — take another look — this could be an opportunity! We see the rise in mobility as a call to ALL content-driven organizations.
If you operate (or are willing to operate) in the digital domain you have a chance to carve out a place in the new experience-driven mobility.
Many of our clients already teamed up with us to create an environment supportive for change and a vision for their future. We work together to make their content flexible, scalable and structured in order to become future-proof.
We believe window of opportunity will only become more and more narrow. And it will determine who leads the game and who follows. Are you ready to take up the challenge?