News
Driving Innovation for Independent News & Media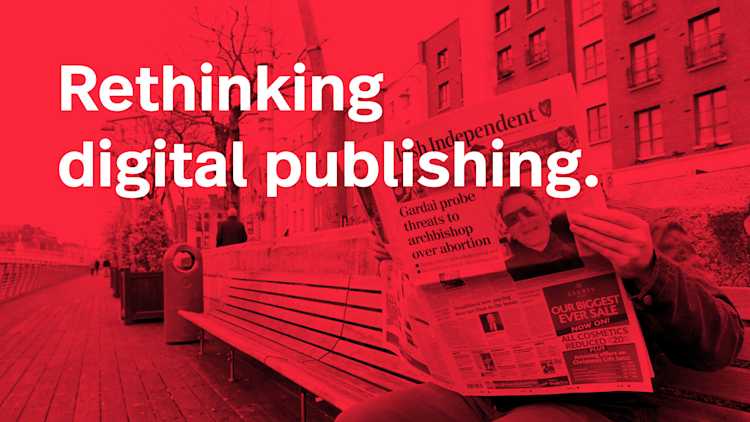 Together with Ireland's largest newspaper group, INM, we will develop a stronger reader experience to ensure that INM continue being the leading newspaper and online publisher in Ireland. The collaboration will focus mainly on digital strategy, UX, and content.
Jonne Kuyt, Creative Director from Edenspiekermann: "At Edenspiekermann, we're focusing on designing business-driven innovations. We have a serious track record in helping European media, publishing companies and brands to rethink their business models and digital strategy for quite a while now. Our collaboration with INM fits like a glove. We deeply understand the challenges and opportunities in the Irish national and local markets. Developing reader experiences that establish true relationships and can be effectively monetized is key for any publisher in this field."
Steve Dempsey, Head of Product, INM: "As the largest media group in Ireland, INM has a proud tradition of great journalism and building meaningful relationships with our audiences. And we are always looking to improve these relationships. We believe the experience and expertise of Edenspiekermann will help us continue to do so, especially in the digital arena."
Independent News and Media (INM), the leading newspaper and online publisher in Ireland, is vertically integrated with print and distribution assets, and is the largest wholesale distributor of newspapers and magazines on the island.
*Originally published on Emerce and Marketing Tribune. *