Events
Edenspiekermann at Tech Open Air: Rethinking Scent Recognition
Two weeks ago we had our own workshop "Rethinking Scent Recognition" at Tech Open Air 2019 together with our former client, now-partner NanoScent. We implemented the Edenspiekermann Design Thinking approach into the workshop to develop and design smart solutions involving scent recognition technology – a very special event for us and the attendees.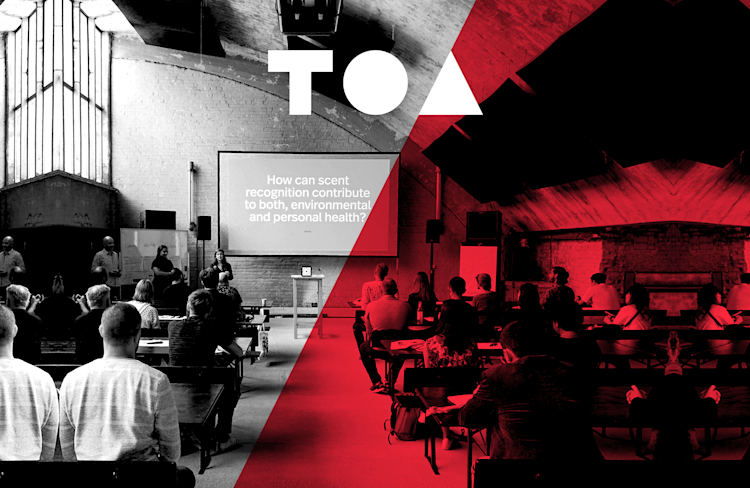 Tech Open Air Berlin, one of the world's biggest annual technology festivals, took place at the famous Funkhaus Nalepastraße Berlin. Edenspiekermann had the pleasure of participating not just as a guest, but as an event host. We wanted to engage with one of our core concerns: Rethinking Public and Digital Health. So we teamed up with NanoScent and hosted our own workshop, which tackled the sustainable topic of scent recognition – the next big thing in health.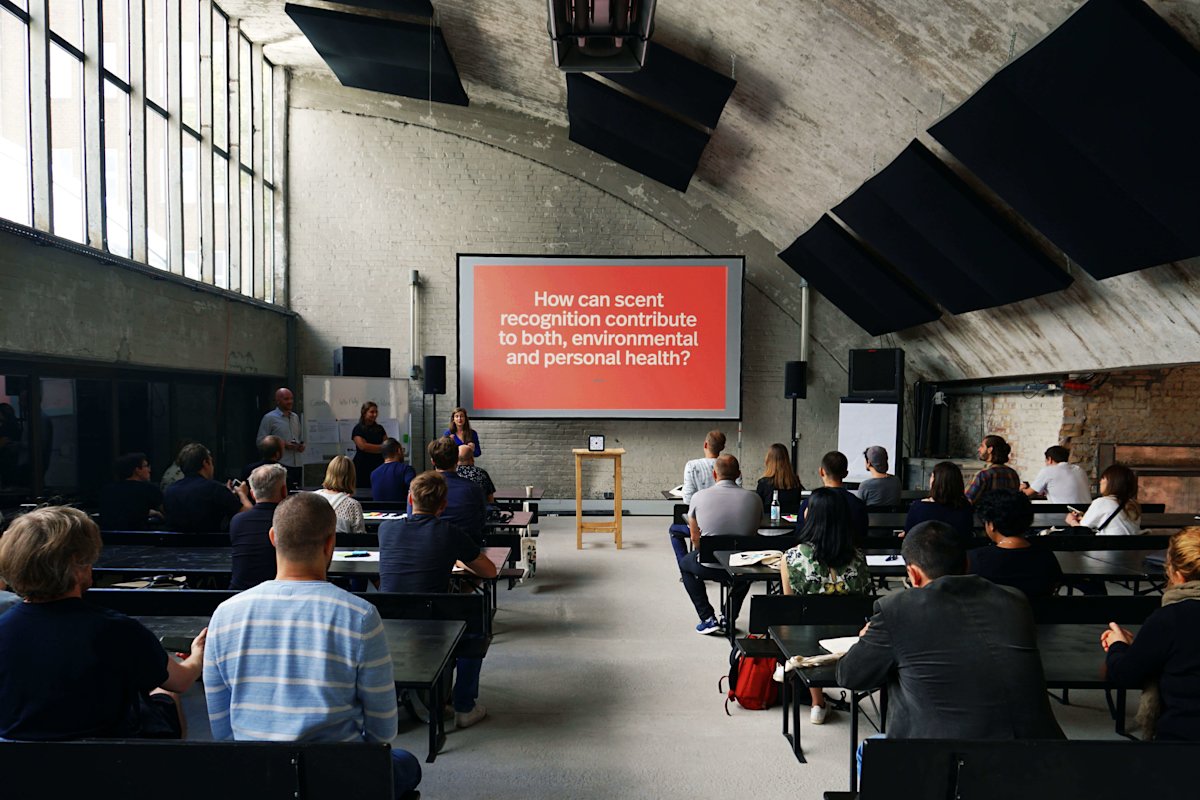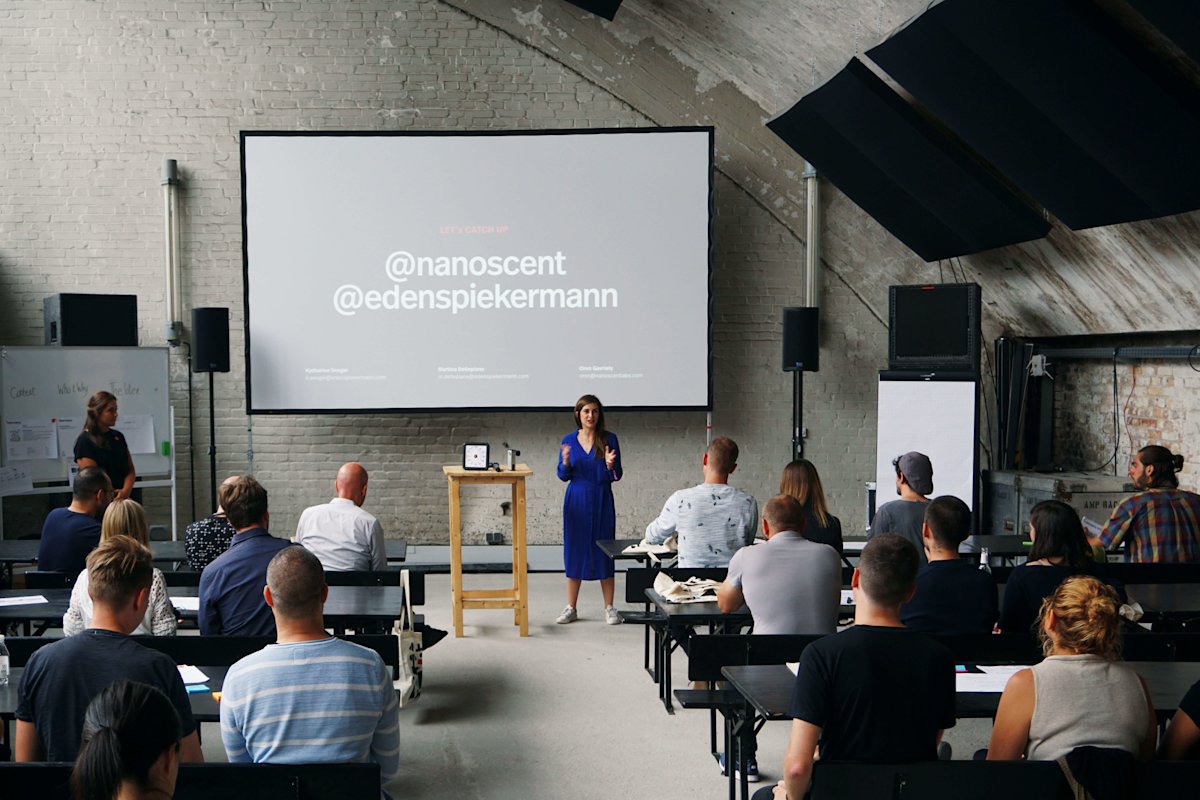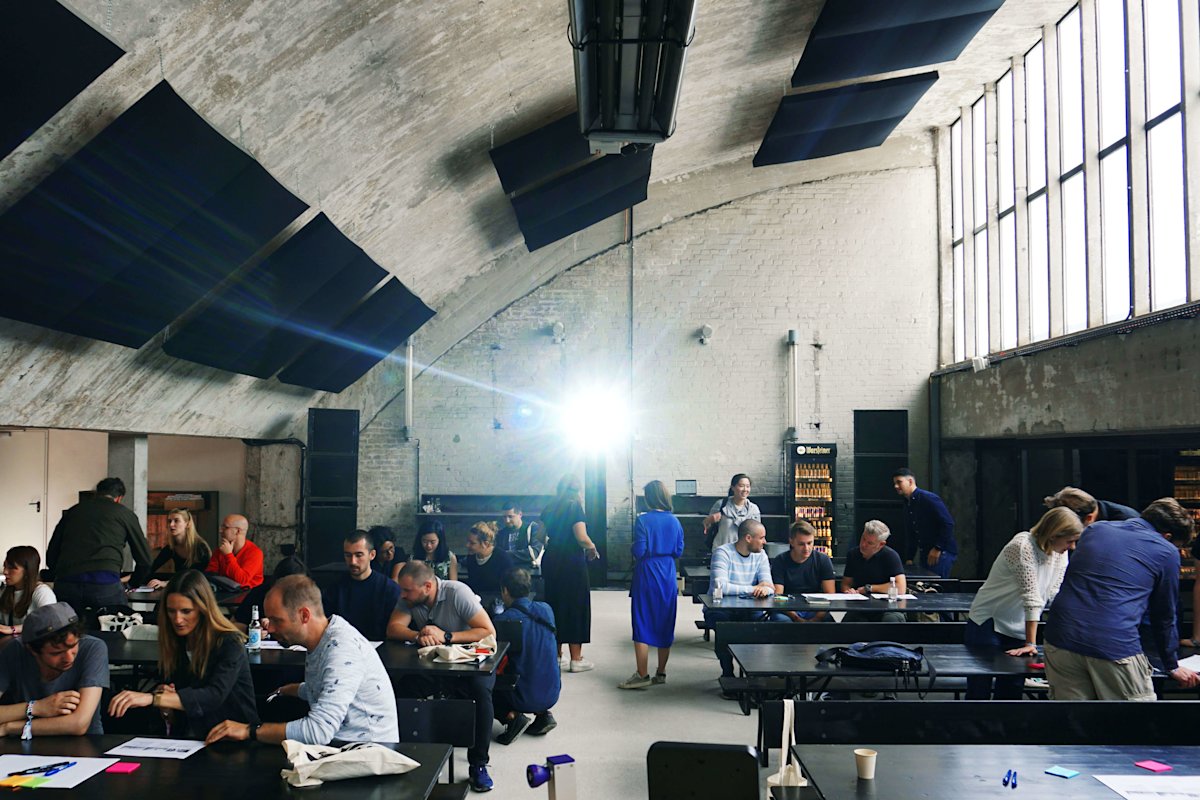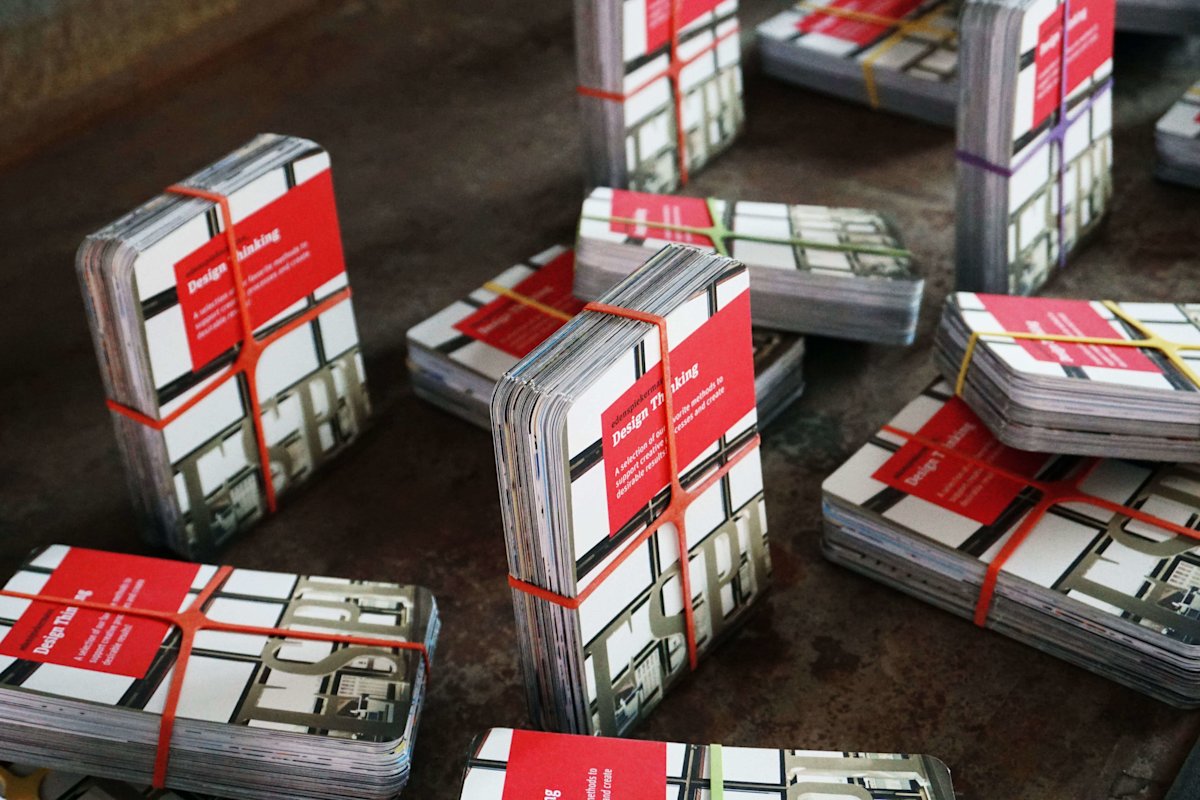 About the workshop: "Rethinking Scent Recognition"
The plot
How can scent recognition contribute to both environmental and personal health? Utilizing Design Thinking tools, we explored the impact of NanoScent's scent recognition devices within the city. We invited the attendees to learn about the impact of Volatile Organic Compounds (VOCs) on our everyday lives and asked them to take part in finding solutions for the modern world with a technology-driven approach.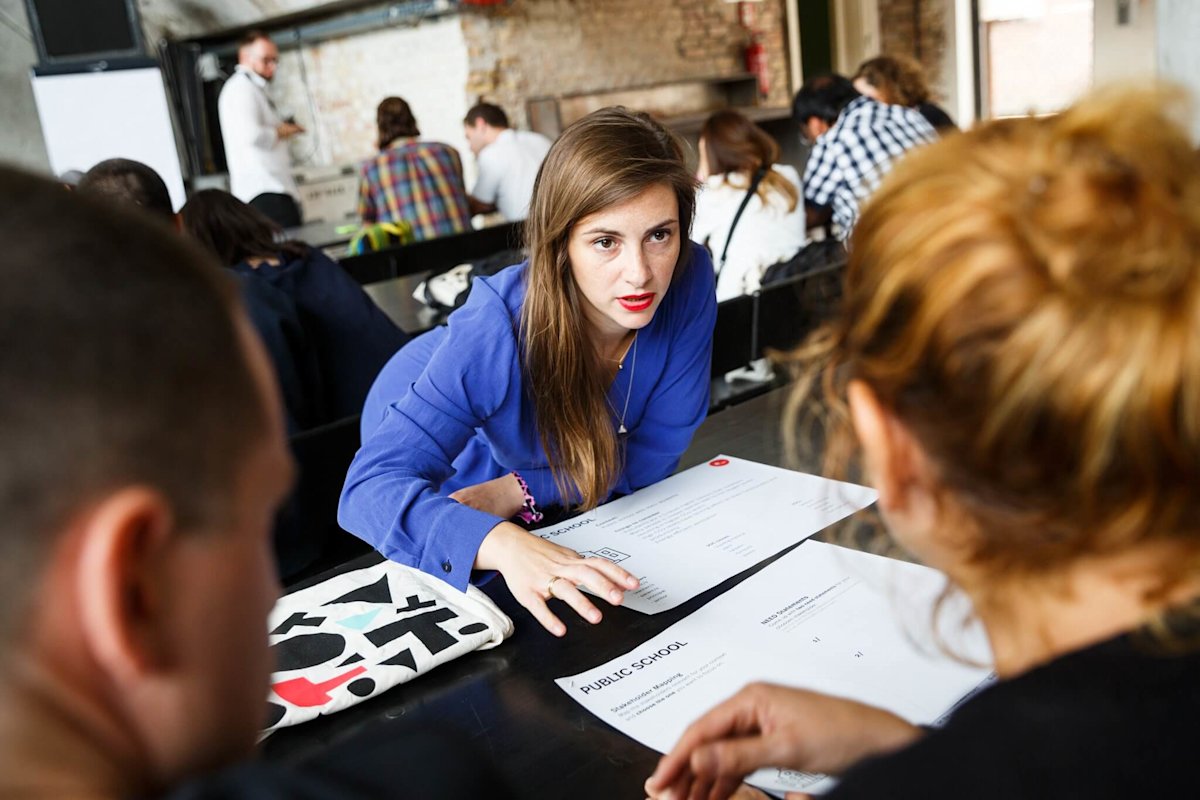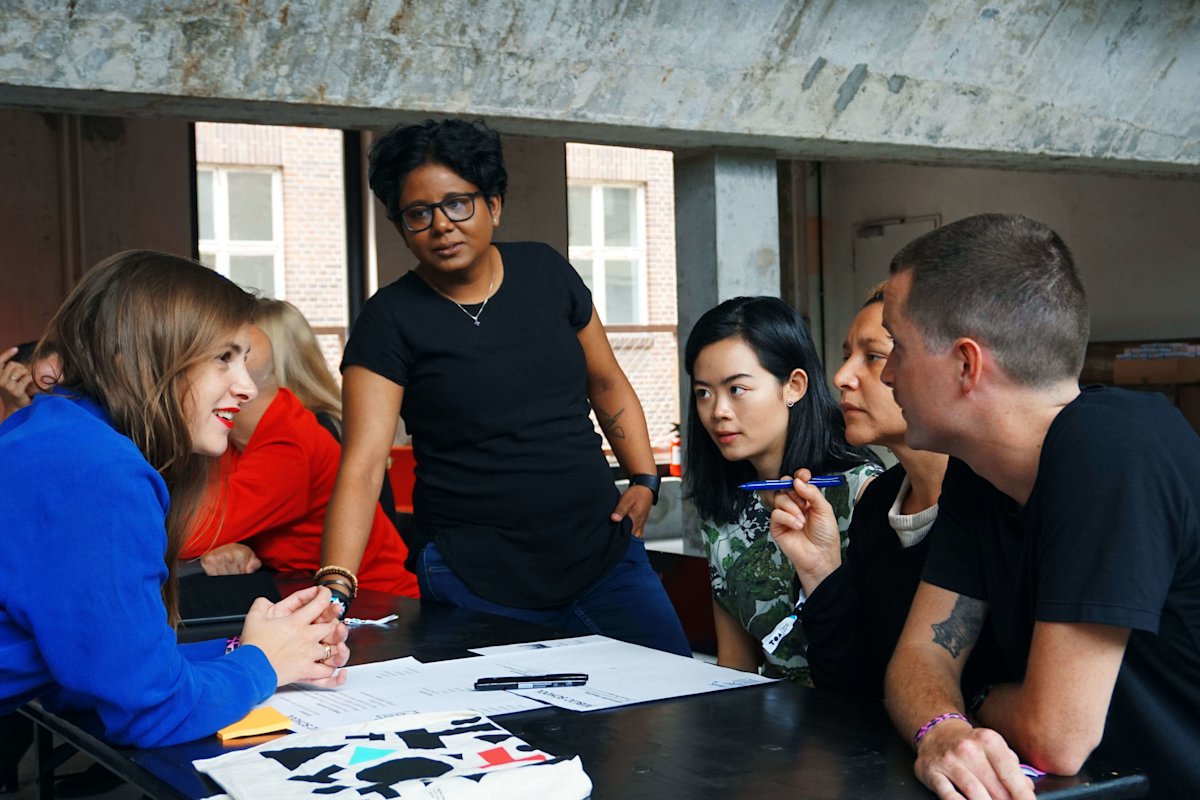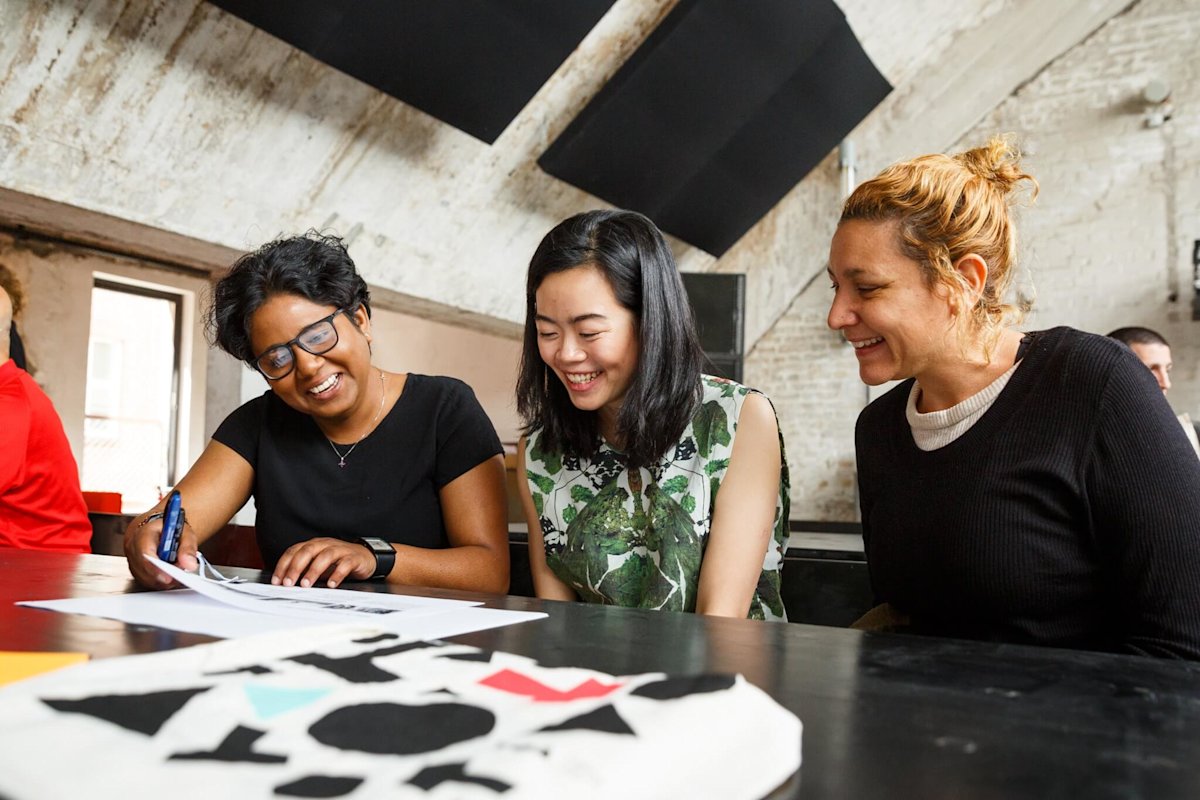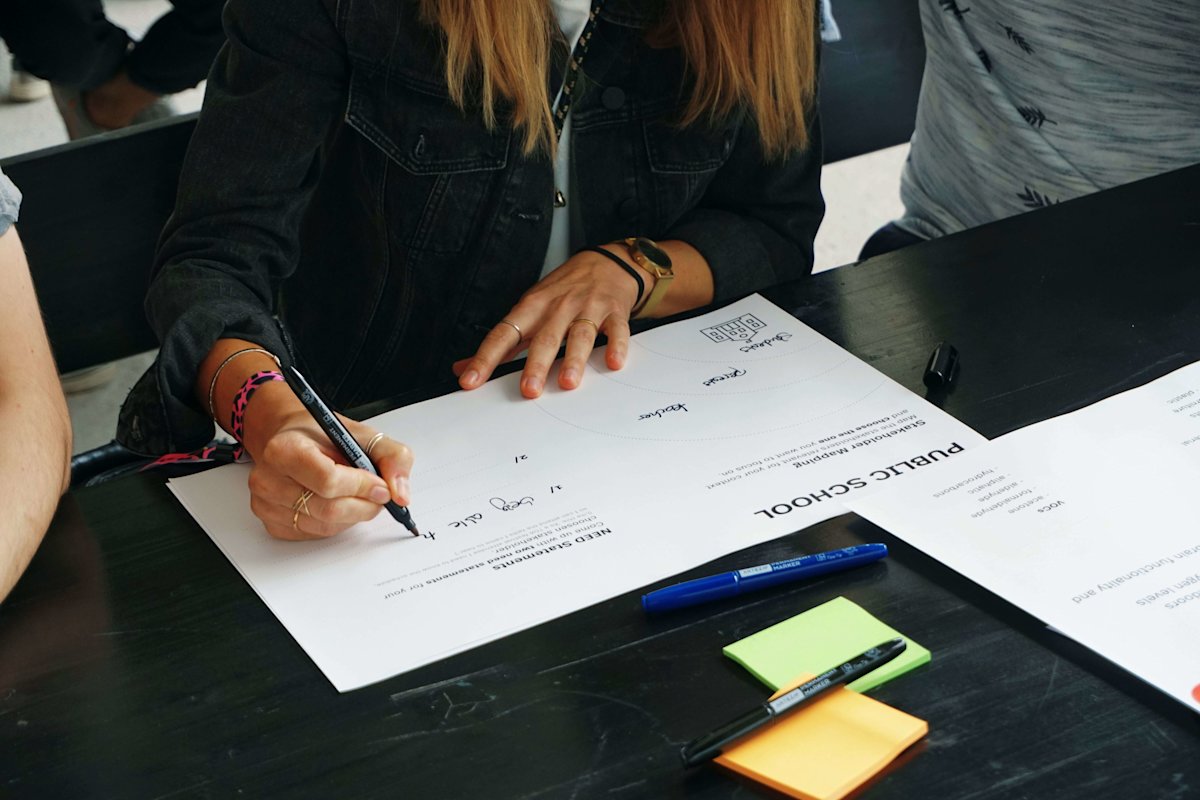 The intro
After Katharina and Martina introduced the topic, Oren took over and explained the basics of scent recognition and how it can contribute to our daily lives. Utilities, Automotive and Industry are just the beginning of use cases for the massive number of VOCs we're exposed to on a daily basis – from perfumes and cleaning supplies to our furniture and building materials to traffic emissions, pesticides and of course chemicals produced by factories and businesses. In addition to pointing out the personal relevance of scent recognition technologies for citizens, business owners, and cities we needed to help our participants to understand why it's worth it to improve habits in the name of healthier surroundings and a long-lasting positive impact on the environment. While constant monitoring of air quality provides the base for this change, the effects still need to be analyzed, sorted and classified – and that's where the technological approach of NanoScent comes in.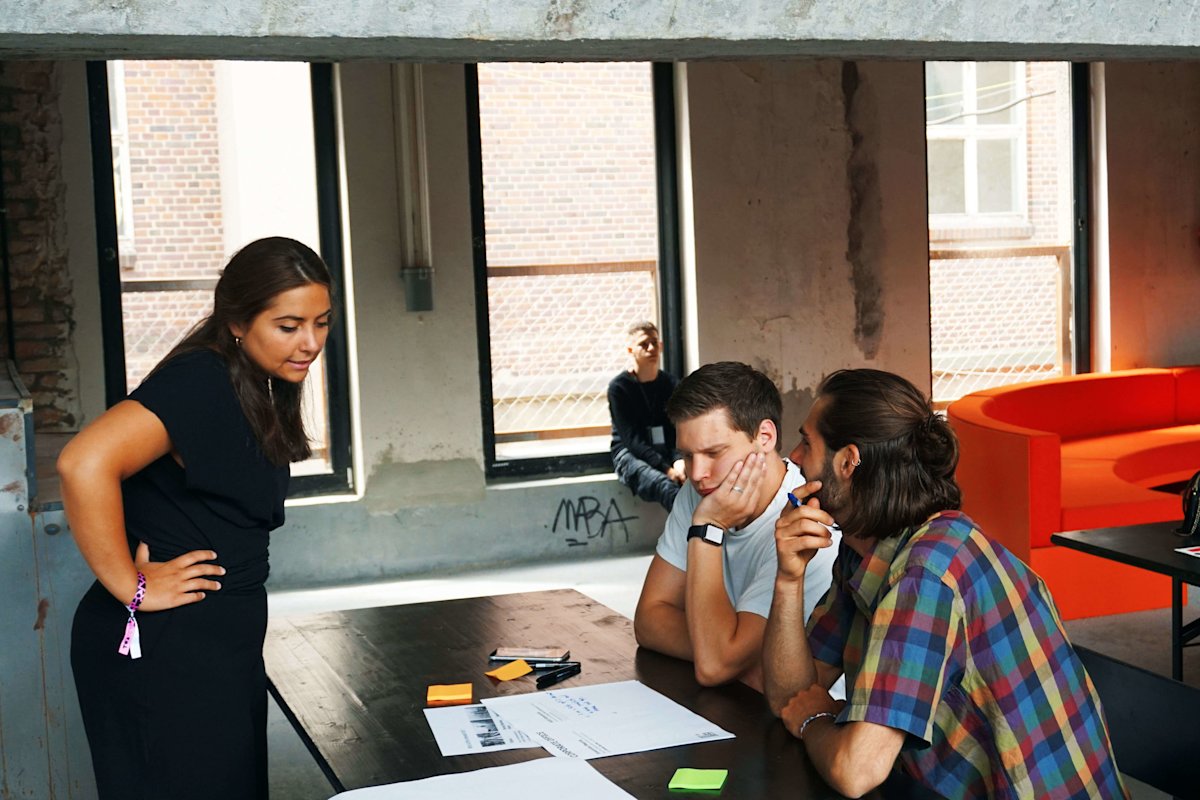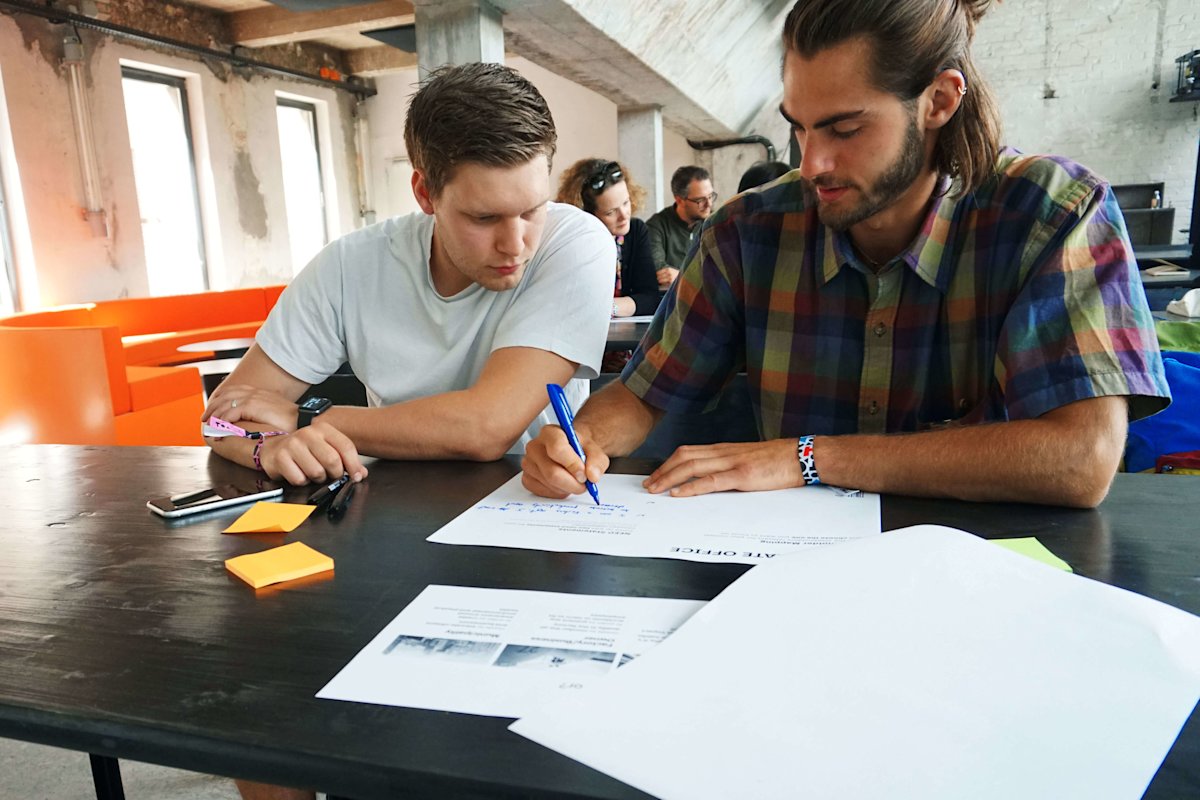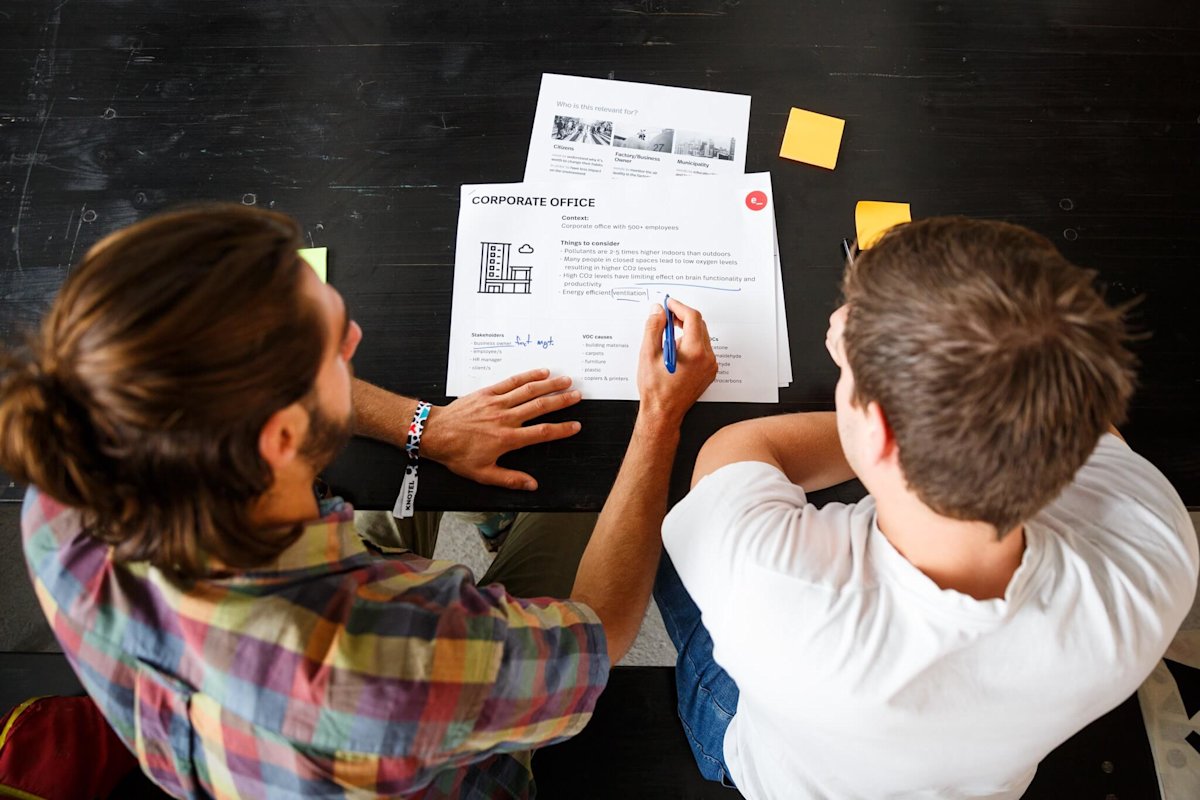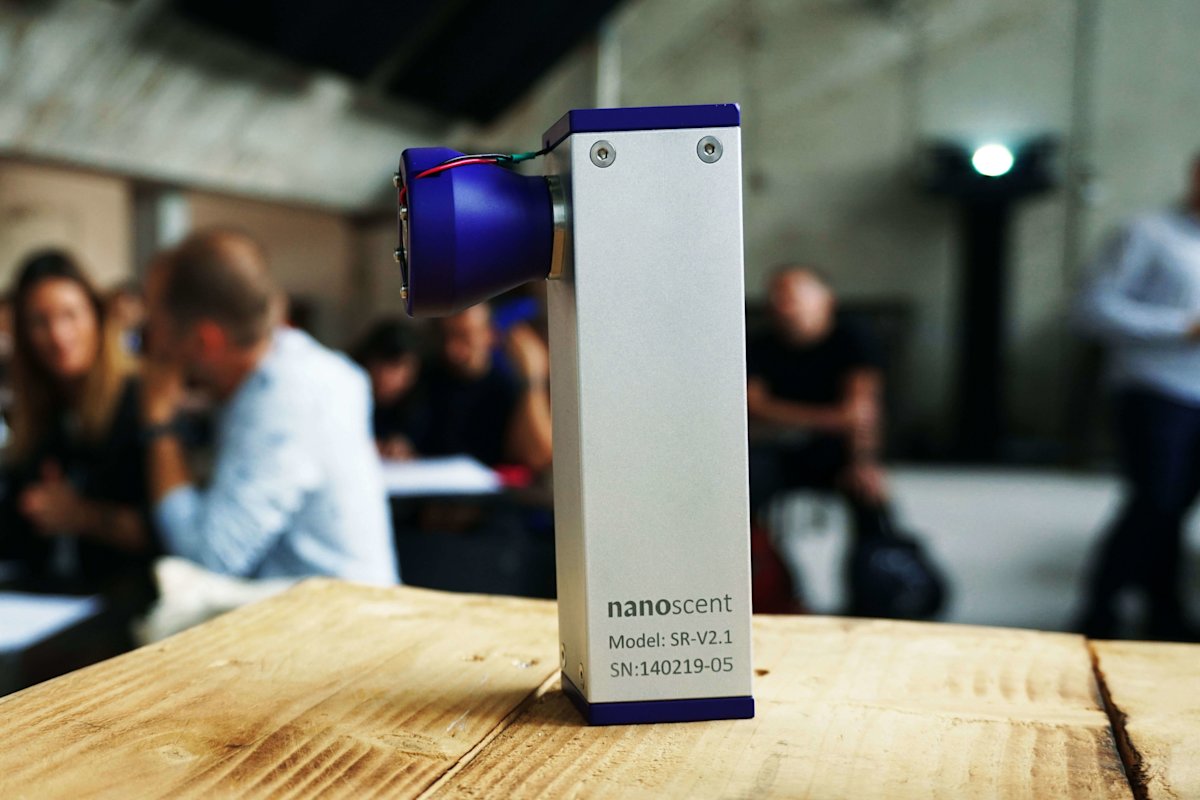 The doing
But after that: How did we connect almost fifty people that have never met on a professional level and get them to collaborate on tackling such a meaningful matter?
Well, there are four steps to success when it comes to Design Thinking and we implemented them in our workshop. We challenged the participants to come up with an (early stage) solution in the shortest amount of time possible while maintaining the highest output possible.
After giving them a brief two minute introduction to the Context, they had the chance to think about the Who & Why for another five minutes. Then they needed to come up with The Idea within ten minutes and Pitch It! in one final minute. That meant there was only a seventeen minute time-frame to perfect an idea – quite a challenge, but our participants rose magnificently to the task at hand.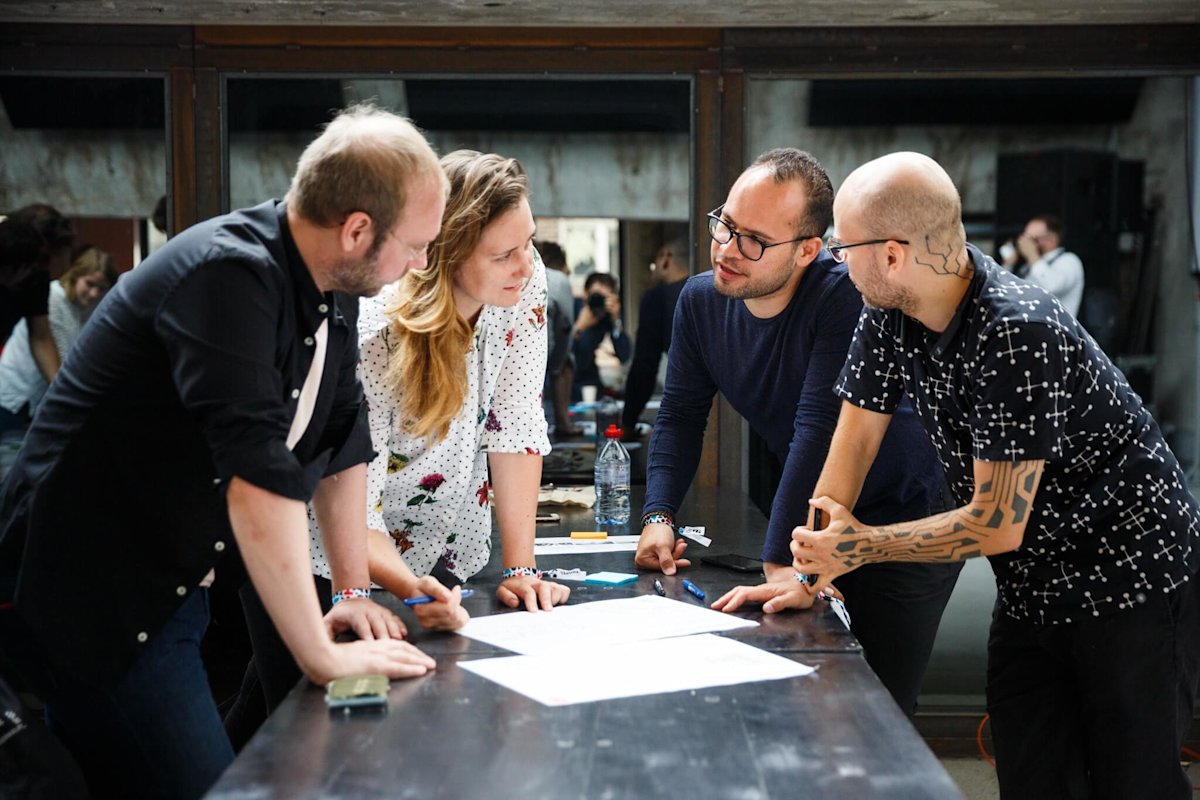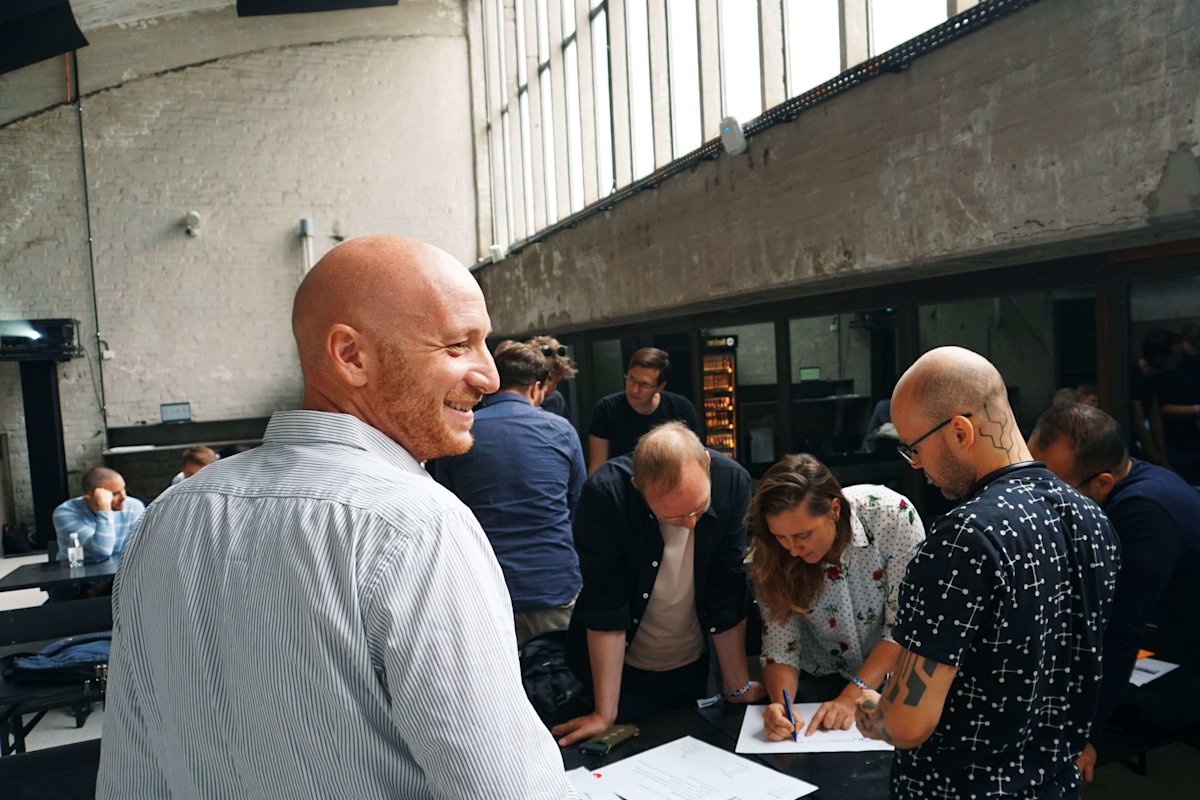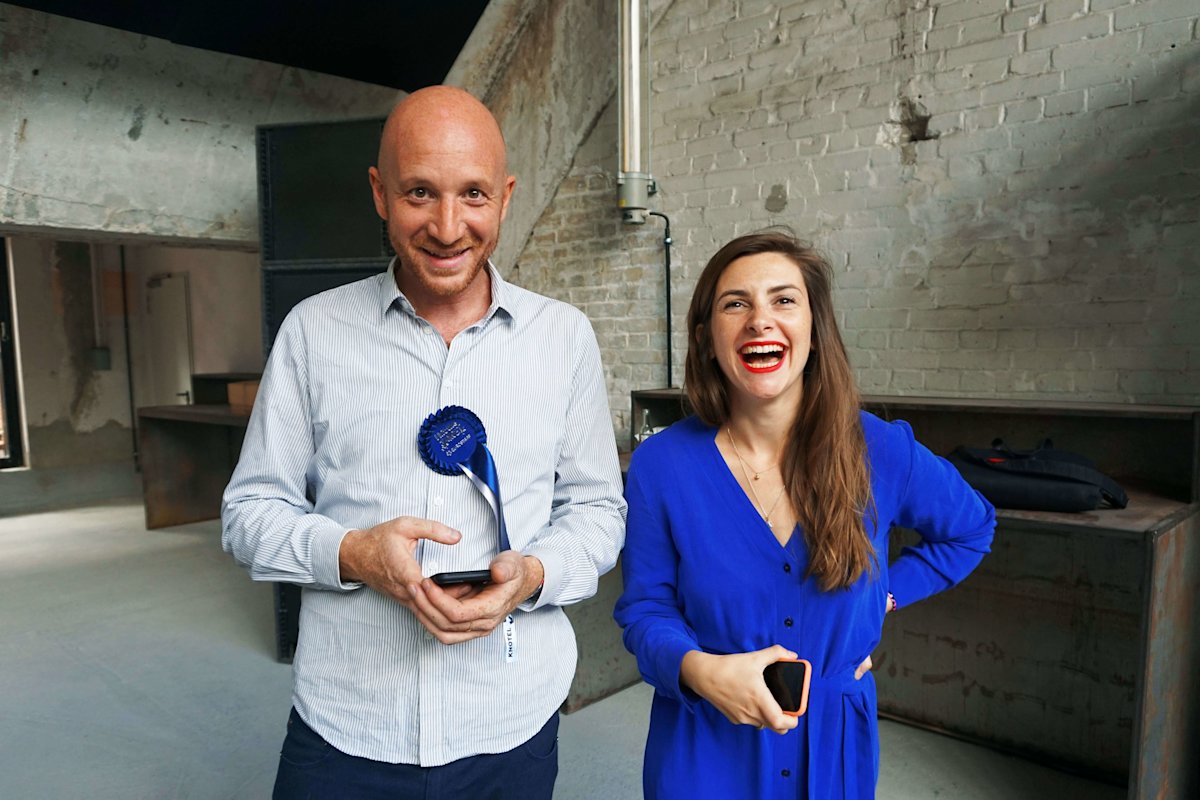 The results
All that hard work led to surprising, interesting, and even amusing results depending on the initial scenario they were given.
One team came up with a "Scent-Tinder": the idea was to find your future partner through biological DNA-measurements instead of the usual characteristics, with the goal of having "the most healthy kids". Another team planned a project to create a "Scent-Shazam" to identify others' perfumes without letting the user of the fragrance know that you're secretly scanning them.
Others went in the direction of helping the public, involving traffic lights that give drivers information about current air qualities within the city grid or in-building solutions for having the most productive work environment in an office building.
While the approaches above focused more on the positive side of scent recognition, there were others that had prevention of harm or accidents in mind with alert solutions and safety measures within companies and factories.
All of the proposals really sought to solve real problems in our modern world, and the outcome was more than we could have expected in the beginning. Making a highly complex topic tangible for the participants wasn't an easy task, and we are more than proud that the outcome was so inspiring.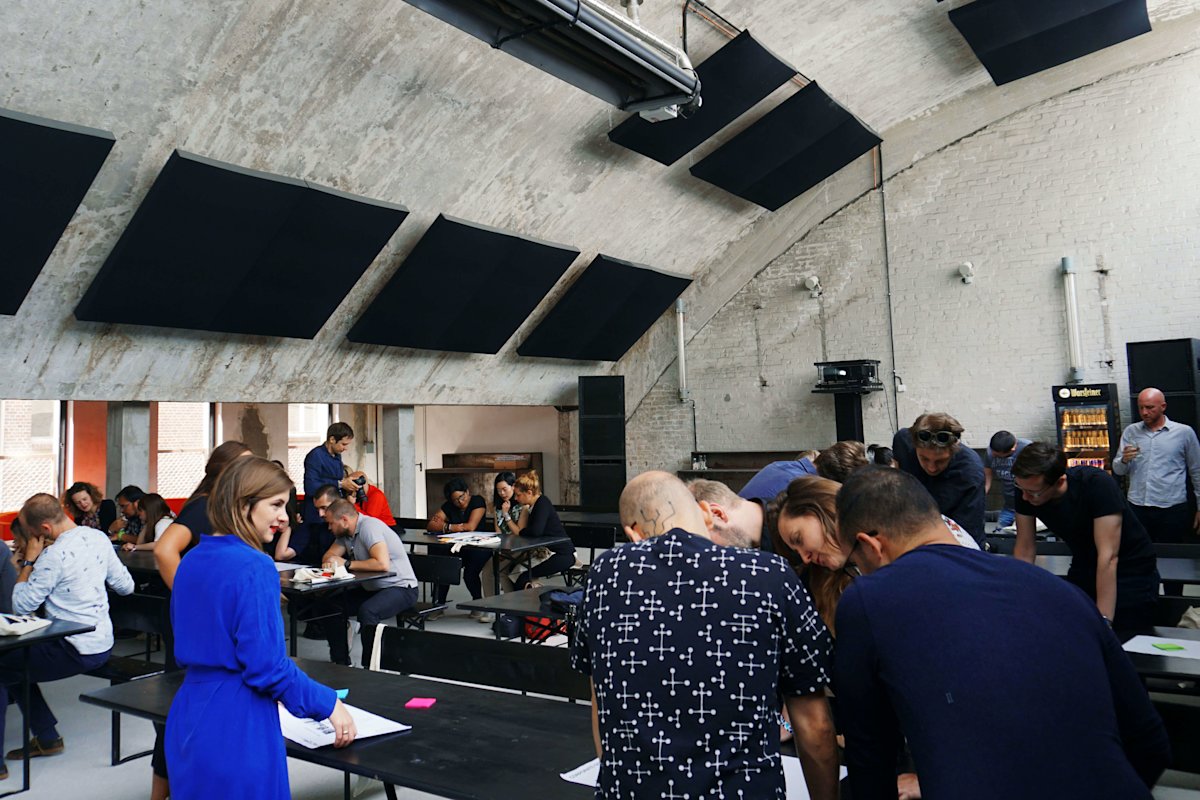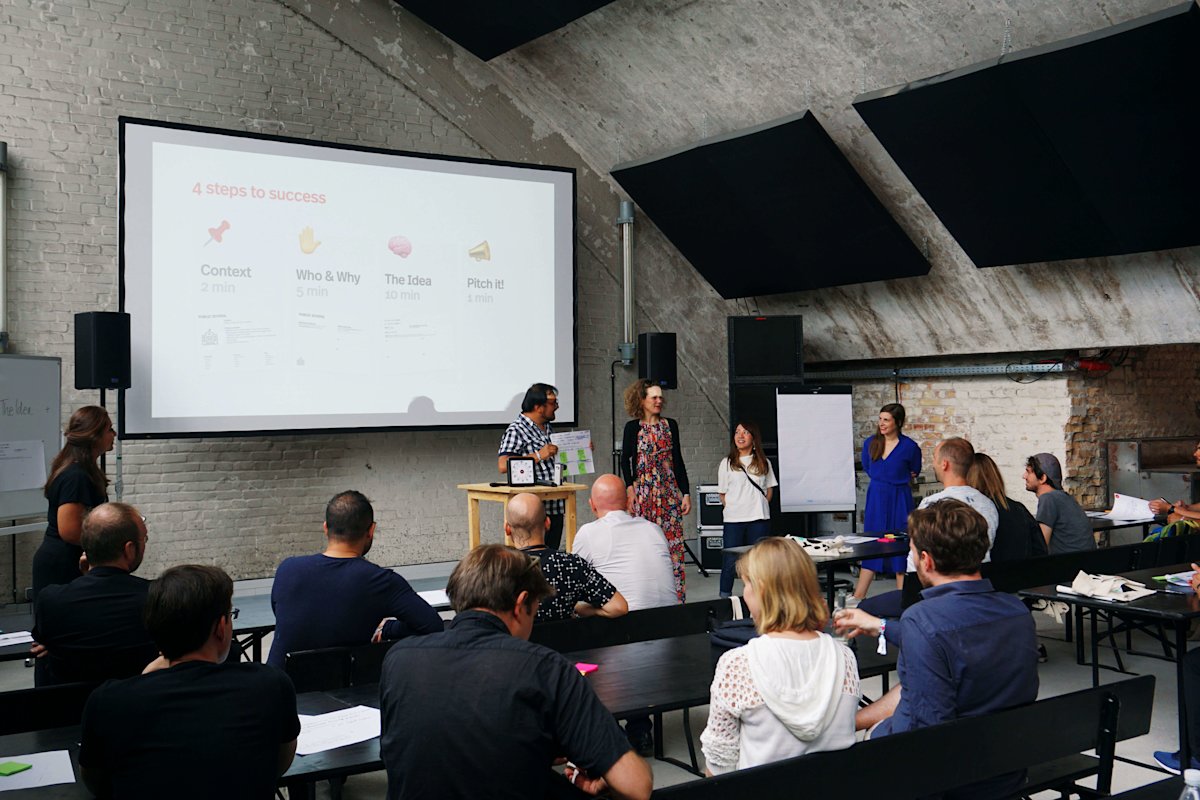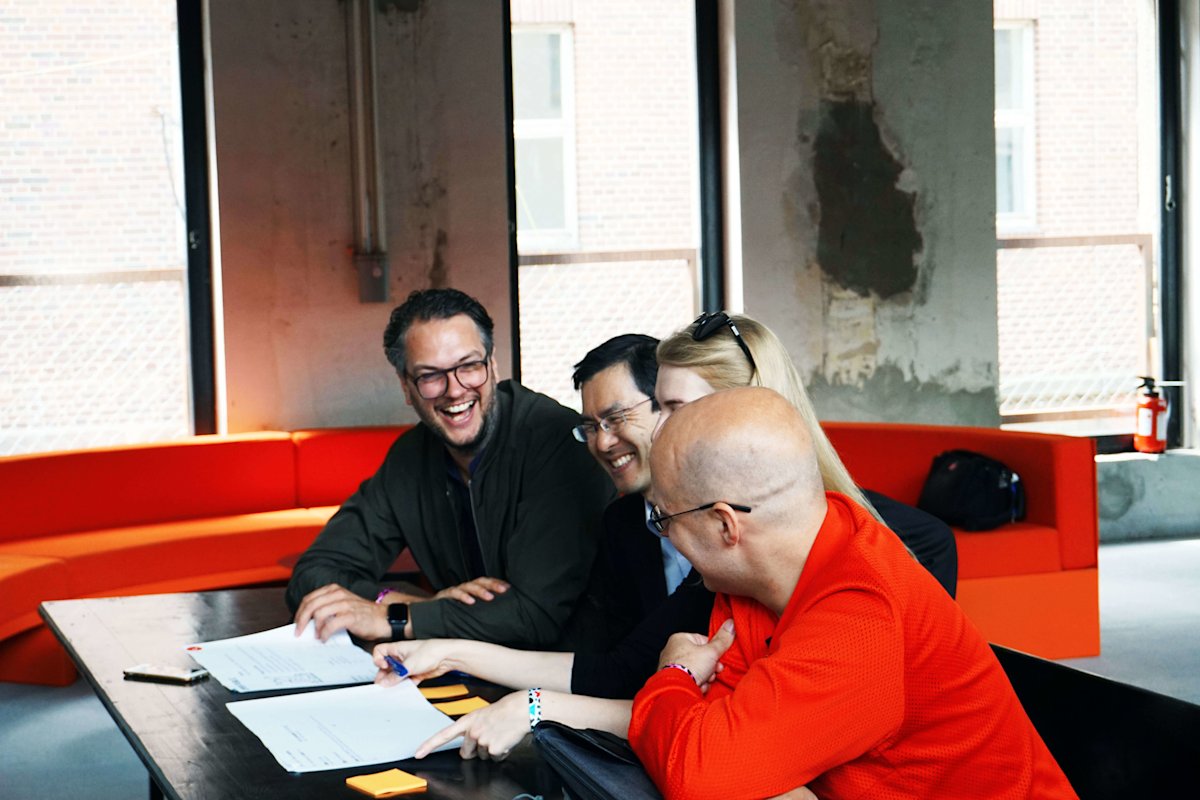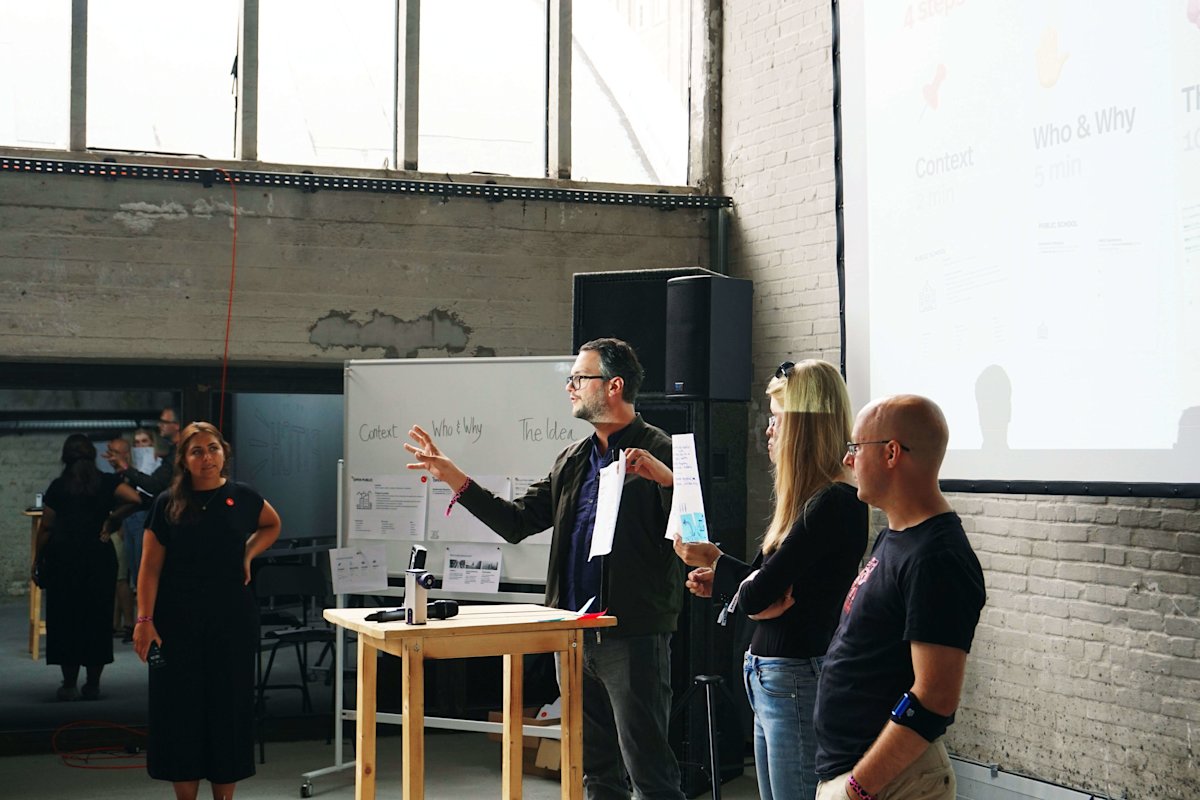 About the workshop hosts
Katharina Seeger
Katharina is Creative Director at Edenspiekermann developing and executing digital strategies and user-centered products. She's a true generalist, strategic thinker and team player, fascinated by human behavior and constantly curious about people and their motivations.
Martina Dellepiane
Martina is Interaction Designer at Edenspiekermann creating digital products and helping our clients to rethink their thinking. She's a passionate design expert with the strategic approach of a project manager, constantly challenging the status quo within the agency and deciding which solutions to apply to different kinds of design challenges.
Oren Gavriely
Oren is the co-founder, CEO and mastermind behind NanoScent, the world's first ecosystem for scent recognition, enabling devices to detect, identify and analyze scents as easily as taking a photo. Voice and face recognition allow our senses to interact with products and services in previously unimaginable ways. NanoScent is adding scent recognition technology to this new way of interacting with devices. Beyond that Oren is a prolific inventor, credited with five medical device technologies and vast experience with healthcare professionals.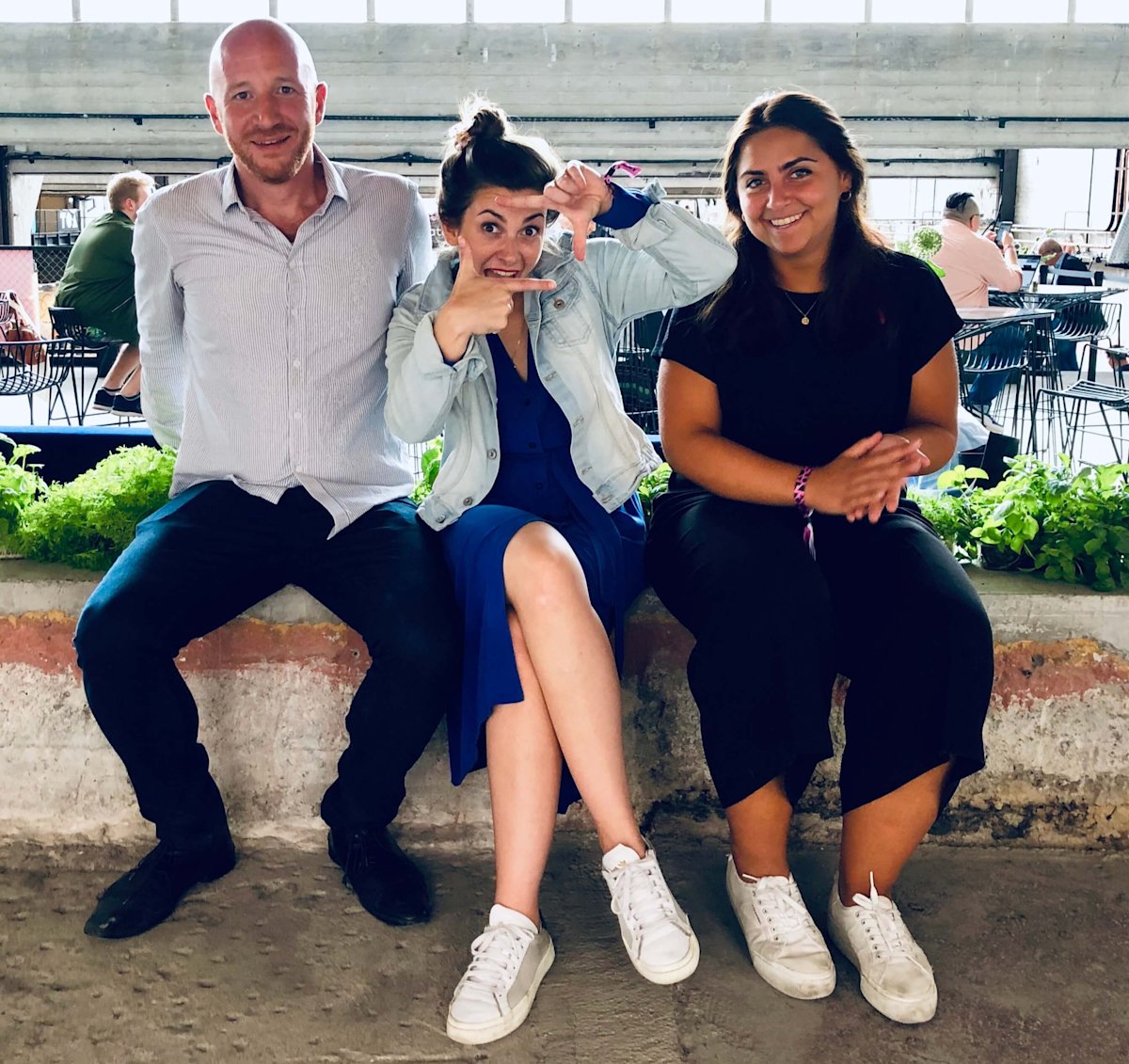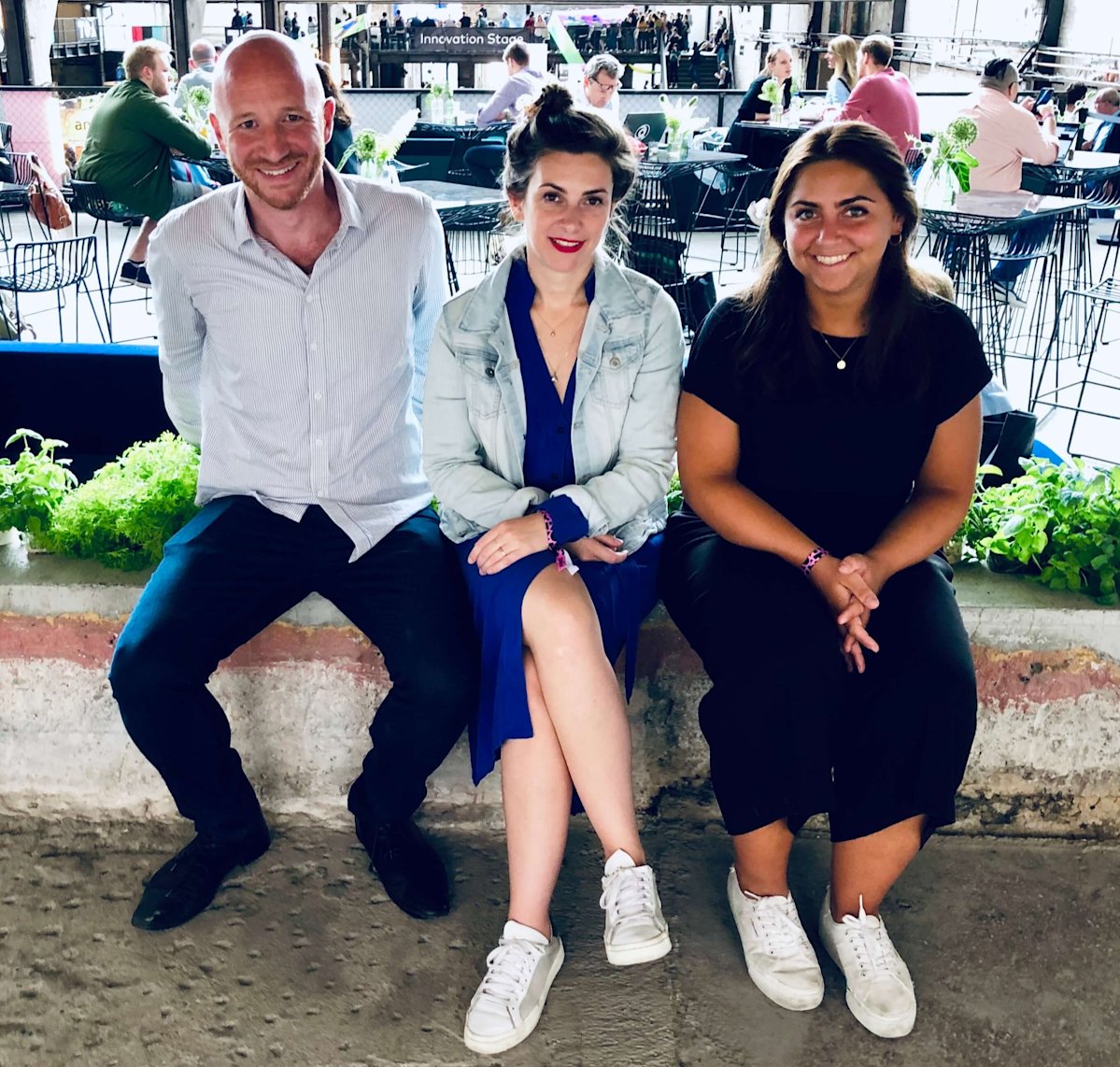 Thanks to our participants and to our guests
We had a full house and a great start into TOA 2019 – thanks to everyone who joined! We are very impressed by how much hunger there was for tangible Design Thinking solutions – we are still fascinated how many of the solutions were deeply user-centered and possibly implementable.
We are inviting you to download our Design Thinking Whitepaper below to dive deeper into the matter, learn how we approach the method and how to use it yourself.