News
Edenspiekermann completes takeover of Third Wave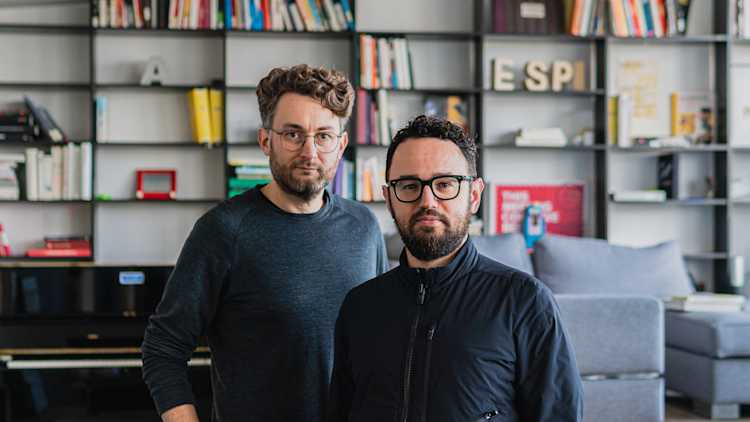 The international design consultancy Edenspiekermann has acquired Third Wave. Third Wave will be fully integrated under the Edenspiekermann umbrella. The Berlin-based company was founded in 2010 and specializes in foresight and strategic design.
The mission of Edenspiekermann is to build products, services, and business models for its clients that generate new capabilities for action and real transformation. This requires a sound exploration of user groups, trends, and scenarios. With the acquisition of Third Wave, Edenspiekermann is now further expanding its expertise and offering in the area of futures and trend research. From now on, insights and analyses will flow even more efficiently into strategy conception and will be actively used in prototype development. In addition, Edenspiekermann's product and service portfolio will be expanded to include the Trend Radar developed by Third Wave.
We are very pleased that with Igor and Johannes, we can further deepen our offering in the field of exploration and strategy. In the past, we have already worked together very successfully as cooperation partners. What we now offer our clients from a single source is what we call 'beyond benchmarking.' With this approach, we enable them to build their products, services, or business models from futures.

Christian Hanke, Managing Director and Partner at Edenspiekermann
In the past twelve years, Third Wave has advised more than 100 clients in the automotive, finance, media and publishing, and healthcare sectors, among others. The founders, futurist Johannes Kleske (43) and strategic designer Igor Schwarzmann (39), will remain with Edenspiekermann. In their new roles, Kleske as Senior Director Foresight and Schwarzmann as Senior Director Strategic Design will ensure that Edenspiekermann's foresight skills are optimally networked with the strategy, design, and prototyping areas.
Experience shows that our clients have no problem drawing the right conclusions from insights. The real challenge starts with implementing what we have identified. By bringing together foresight, strategy and design, we enable our clients and their project teams to move from reacting to actively designing. And we can accompany them all the way - from the early signals to the finished product.

Igor Schwarzmann
Edenspiekermann is an independent design consultancy with offices in Amsterdam, Berlin, Los Angeles and San Francisco. Ninety-five designers, consultants and strategists create sustainable growth for the market leaders of today and tomorrow.