Insights
Getting Fans Back in their Seats During a Pandemic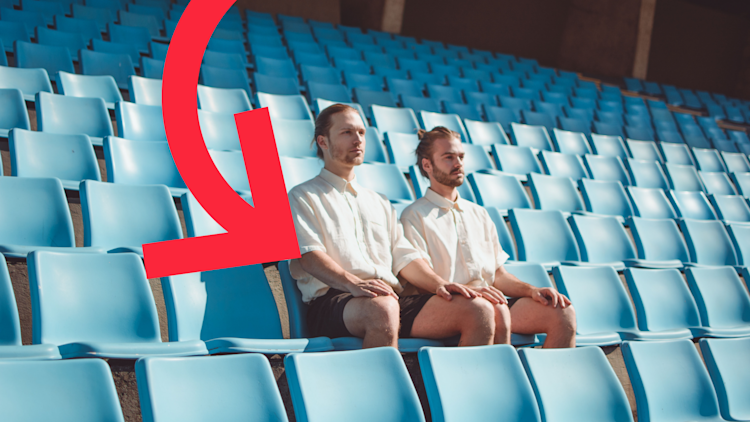 Legendary former Liverpool manager Bill Shankly once quipped that football wasn't a matter of life and death, it was more important than that. This was called into question in the early weeks of the COVID-19 pandemic, with the Champions League match between Liverpool and Atletico Madrid in March widely criticized for its role in the spread of the virus in the U.K, as thousands of Spanish fans who were barred from watching their team at home flocked to Merseyside to watch their team in England.
A three-month postponement of competition soon followed, with all matches upon the resumption of affairs in June being played behind closed doors. This has had huge financial implications for clubs around the world, with Deloitte suggesting that in the Premier League alone, clubs will have lost over £500 million as a result of the pandemic, with matchday revenue considerably affected. Indeed, they predict that for the 2020/21 season, matchday revenue will be hit by over £300 million across the division.
The now normal sight of matches being played in front of empty stadia greeted the first weekend of matches on the 12th of September, but there are understandably efforts being undertaken to gradually see spectators return, even as case numbers across Europe are rapidly approaching the height of the second wave.
The Safe Return
For instance, researchers at Washington University in St. Louis have developed a model to help sporting institutions and public health officials understand the risks associated with re-opening stadia. The model assesses the health risk from attending a live sporting event versus other similar activities, including flying from an airport, going to school, or attending a church service.
The researchers reasoned that risk is generally equal to the hazard involved multiplied by the exposure someone can realistically expect. They used such a relatively simple model in large part because it would be both more transparent and robust.
They began by identifying the various transmission risks possible in a sports venue. This included assessments of factors such as time, the number of people spectators might interact with, and our proximity to others. These were all factors the team believe could be controlled with the right measures.
The researchers then began to factor in the stadium experience so that the sequence of activities a spectator might undertake could be mapped, along with the amount of time required for each activity. This included things like entering the stadium, processing tickets, watching the event, and so on. Each of these activities was then assigned a risk factor before the researchers then estimated the total impact of any mitigating policies on the overall experience.
Taken together, this allowed the researchers to create a model that assigned each event a risk score that they believe will allow teams to devise effective mitigation strategies and pitch to local officials regarding the safe re-opening of live events.
Reducing the Risk
Alongside more tried and tested mitigation strategies, such as mask-wearing and social distancing, a number of technological approaches are being tested. For instance, EIT Digital recently announced that a pilot project, called TokenMe, is being undertaken at the Dutch club PSV Eindhoven. The project will involve users wearing a wristwatch-style device that can detect proximity and exchange anonymous IDs via broadcast radio.
Another intervention is to use our breath to provide rapid testing at scale. For instance, Israeli startup NanoScent has a device that promises to provide reliable results within just 30 seconds. Users breathe through a breathalyzer style device into a bag, with the breath then filtered over sensors that are able to sniff out the virus with reliability of around 85%.
The company is working with Premier League football team Tottenham to support a test event at their new stadium, with the club aiming to have 31,000 fans attend the event, which represents approximately half of the stadium's capacity.
User-friendly testing
The mechanics of getting that volume of people through the turnstiles and tested represents a significant problem, so we were drafted in to design seamless user journeys.
The first step was to make sure the tests are user friendly enough to be operated by non-medical personnel. The aim is to have the stewards that ensure the safety of spectators throughout the match deliver the tests, and generally oversee the spectator testing process. They have been provided with checklists to help guide them through the process, which entails taking both the breath and temperature of each spectator, as well as the questionnaire results from each fan regarding their health, any possible symptoms, and so on.
The process was designed in such a way as to minimize any concern or embarrassment among spectators as they both wait for their test and digest the results. We also had to consider the processes for dealing with fans who have bought tickets for a game that a positive result means they cannot take advantage of. This customer journey might also require staff to be able to talk the spectators through their results, and the next steps they should take, including filtering safely from the stadium and obtaining a PCR test to provide them with officially verifiable COVID results.
"We all want to return to doing the things we love, but we're all equally concerned about the health implications we face as individuals and as a society. Being able to get a reliable test so quickly could go a long way towards helping us return to some form of normality in a safe manner, whether it's traveling for business or watching our favorite football team"

Jonne Kuyt
While sport provides an obvious use case as a sector that needs to process large numbers of spectators in a short space of time, there is no shortage of examples of other sectors that have similar challenges, from schools to theaters, offices to airports. If society is to return to something like normality over the coming months, then our ability to make smarter decisions is likely to be crucial.
As we look to return to a semblance of normality, we will require technological solutions that take into account not only the medical vagaries of our situation but also the social and psychological foibles and concerns of people at this most unusual of times. It's often said that sport allows us to hold a mirror up to society, but in this instance it may be providing us with a degree of direction as we grapple with COVID-19.
Orignally titled Getting Fans Back Into Stadia During COVID, by Adi Gaskell and published in Forbes