Article
ESPI on stage: Harry Keller at Creative Mornings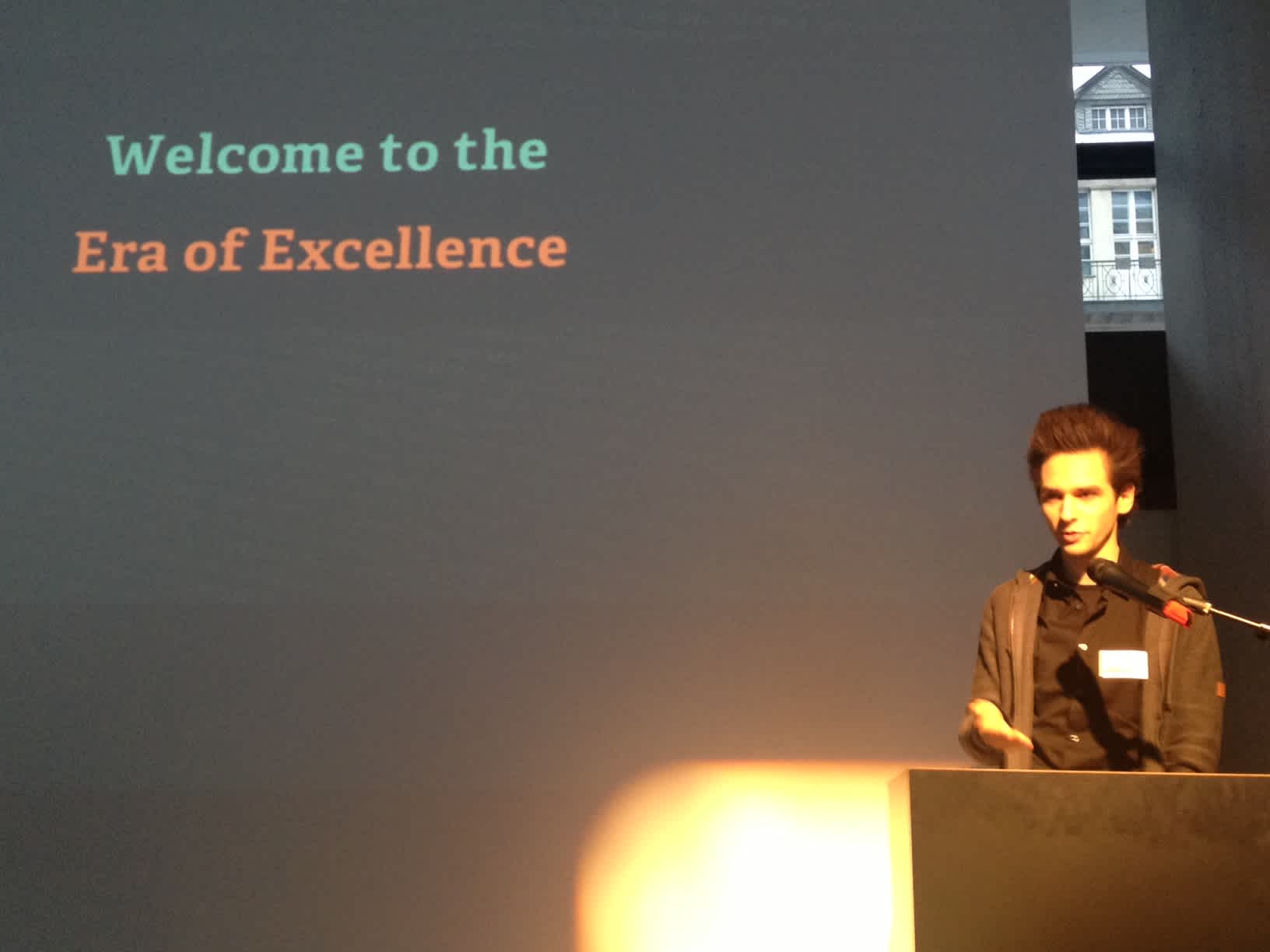 Harry Keller was the first of us to rush onto the stage of Creative Mornings Berlin at Orangelab (many of us in the audience, of course). His issue: How our roles as designers and coders (and project managers, and ...) are changing and will – should! – change further in the near future. As a case he referred to the website we designed for Ableton, which became one of the top 25 responsive sites of 2012. We started with HTML prototypes right away (not static mock-ups). Harry described our iterative team work and how this can be much more efficient than traditional ways of working for clients.
To be continued in 2013.
Even changes change all the time.
After welcoming the audience "to the era of excellence", Harry explained traditional workflows as being "often too waterfallish" and summed up the advantages of iterative processes: "The result is probably not what you expected, but exactly what you need" – "immediate stakeholder feedback" being one decisive thing.
[readmore]Read more[/readmore]
The way it is – not only in theory.
Exactly the result you need.
May sound like a nice theory. Does it really work? How do we implement and maintain such idealistic working conditions, how does it function in every-day life in a design agency?
After all, it is very simple. It's actually all about trust. At Edenspiekermann, we know that nobody knows it all. We are allowed not to be perfect all the time. Or, as Harry Keller puts it: "Asking is a strength. We are in this mess together. Thank you."
Follow @harryfk and @edenspiekermann on Twitter.
A survey by Jürgen Siebert on Fontblog (in German). View Harry's lecture in the Creative Mornings Video. And view Scott Savarie's blog post to learn more on how we work: "Should Interaction Designers Learn Code?"
Fotos: Sonja Knecht.
"Asking is a strength."
Experts discussing (asking).