Interviews
Innovating During a Pandemic: Rethinking Business at the Speed of Light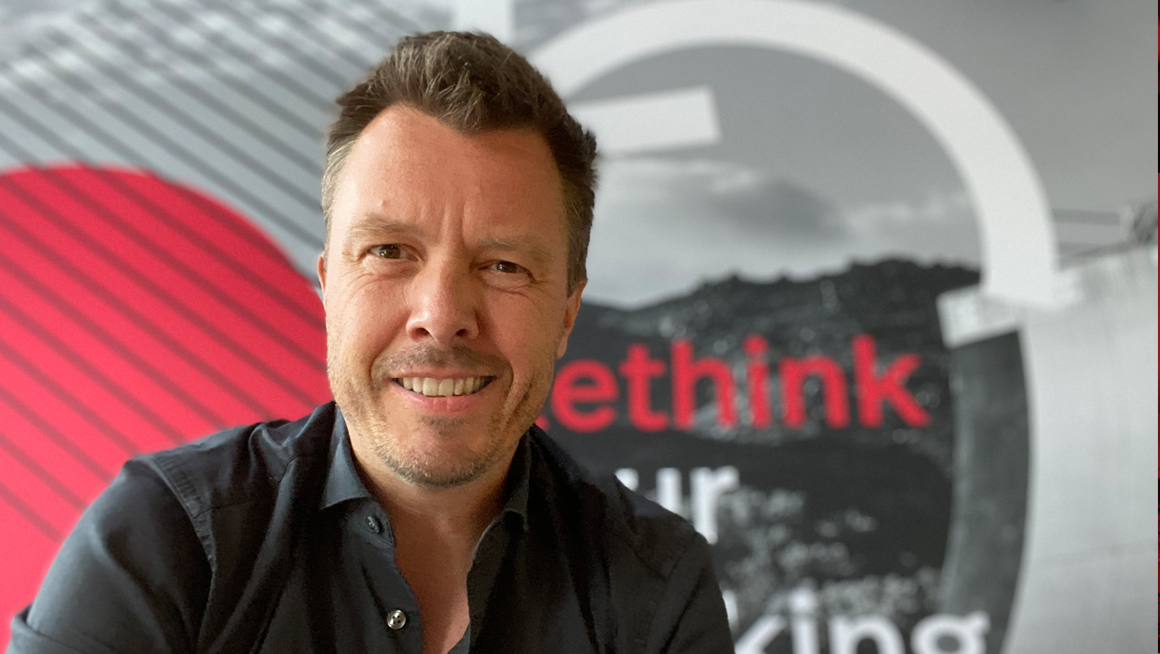 Edenspiekermann's Director of Design Driven Innovation, Jonne Kuyt, was interviewed by MarketingTribune about how Edenspiekermann is moving forward during a pandemic. He sees that to drive growth during a crisis, a mentality change is essential.
How are you and your offices doing?
We have all managed to stay healthy so far, which is really important. We were already well trained as remote workers, but I am proud to say that we've proven to be extremely efficient in adapting to the new situation. Naturally, this is an essential factor in getting through this crisis smoothly.
A few years ago, we shifted our strategic focus to design-driven innovation. For us, the traditional agency proposition was not sufficiently future proof. We had to play a different role using our knowledge and focus. Now we are more focused on radical digital business renewal, service innovation, and data-driven product design. As a result of this transformation, we are currently working on various projects, such as seamless passenger flows in public transport and airports, digital driving experiences for Faraday and Mercedes, and digital product and business innovations within healthcare, publishing, and fintech. We are even in the exciting process of working on smart Japanese toilets.
Our shifted strategic focus works to our advantage now. As we transition into a new digital reality companies are seeking our advice more and more to help them transition into a different mindset. Above all, we are close to our core business, and we have a very efficient operation, strengthened by concrete long-term partnerships with our international clients.
Have you developed any 'corona initiatives' yourself?
While we haven't necessarily started doing something completely different for our customers, various useful qualities prove successful during these strange times. The first is speed. We are used to quickly translating ideas into prototypes, testing, and developing it further worldwide. For example, the global Elsevier Covid-19 Hub needed to provide practical and useful knowledge for healthcare professionals within three weeks. It's all about speed but also continually delivering a high-quality service which is what customers need right now.
The second is our 'get shit done' mentality. There are plenty of ideas that exist, but getting them done is often the biggest obstacle. The last thing companies want during this time is vague pseudo-strategy and innovation theatre with endless slide decks. With the strain on organizations' budgets and a shift in priorities, the pressure is on to implement ideas smartly and decisively. That's why we instantly deploy teams to closely collaborate and use the right processes, methods, and mentality to help organizations.
Many customers are now witnessing how innovation-in-action can quickly generate new business. Innovation is no longer an addition but an essential element to run the business. Some of our customers have experienced digital transformations at the speed of light, others have had to adapt services to new regulations. In contrast, some have had to convert traditional marketing to insight-driven marketing automation. We can help them all, and the sooner we do, the better.
What do you currently see as the biggest challenge for designers, especially regarding the corona crisis?
Everything seems like a challenge for designers. The way we engage, move, communicate, and share our identity are all elements that shape a designer's decision. You can label almost everything as design, but you can also call it strategic, logical, and solution-orientated thinking. For me, an essential process is ideation and testing. We have to solve problems right now, and strategic design plays a significant role in that, provided it is validated and executed quickly. Now that the market is gradually internalizing digital design thinking, it is evident that design-doing is a smart mindset for the future.
What do you think the (design) world will look like in five months?
We are not pessimists, we see problems as an opportunity to solve, so we aim to not participate in the fear. You can welcome change and want to be a part of it. In five months, the companies that have shown innovation, adaptability, and flexibility will be rewarded for doing so.
Our motto, "rethink your thinking," fits perfectly with the necessary mindset.
For more information on rethinking your business during uncertain times, contact Jonne Kuyt, Director of design-driven innovation.
Adapted article from MarketingTribune.