Insights
OFFF Barcelona: inspiration, people and beers... back to real life
I was at the OFFF festival in Barcelona, it was amazingly inspiring and rewarding after the last two crazy years. Why? Let me tell you why…
First of all, for the last two years and a half the world was on hold. One of the many consequences was a change in human interaction, due to the restrictions for meetings, gatherings or events.
In terms of Design related festivals or conferences, almost all of them were either paused or streamed online within new formats. A way to keep rolling while waiting for better times. Despite the digital solutions to stream those events and the huge efforts, let's be honest, things were not the same.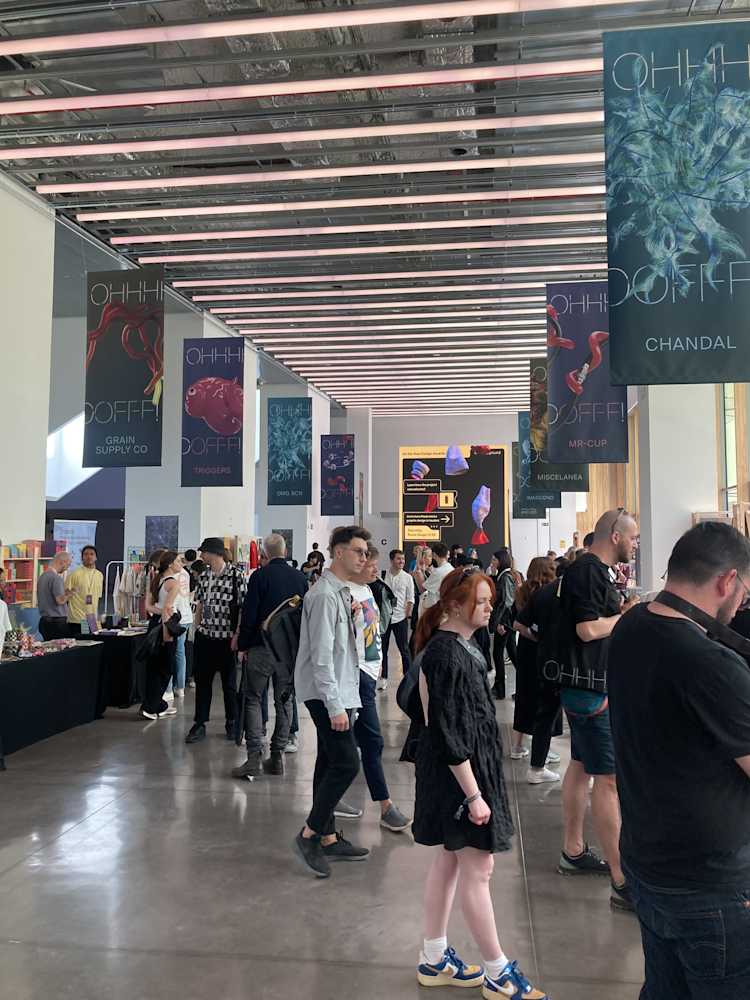 OFFF is one of those festivals made for interacting – with people and with the city. So being able to be there, in person, was already unbelievable. With a summer vibe, an amazing mix of talks, workshops and all the different activities we've missed so much, this year's edition kicked off. Especially over the last two years, as people designing for the digital realm, we sometimes might forget that a full interaction experience is more than visual.
My experience was driven by all the great people I met: a bunch of like minded and talented people that brought my OFFF journey to the next level and were most likely the main driver for my extremely joyful experience.
Being able to share my passion of design with people in real life, made me realize the scene is still there and grooving at its best. Thank god, life is back again!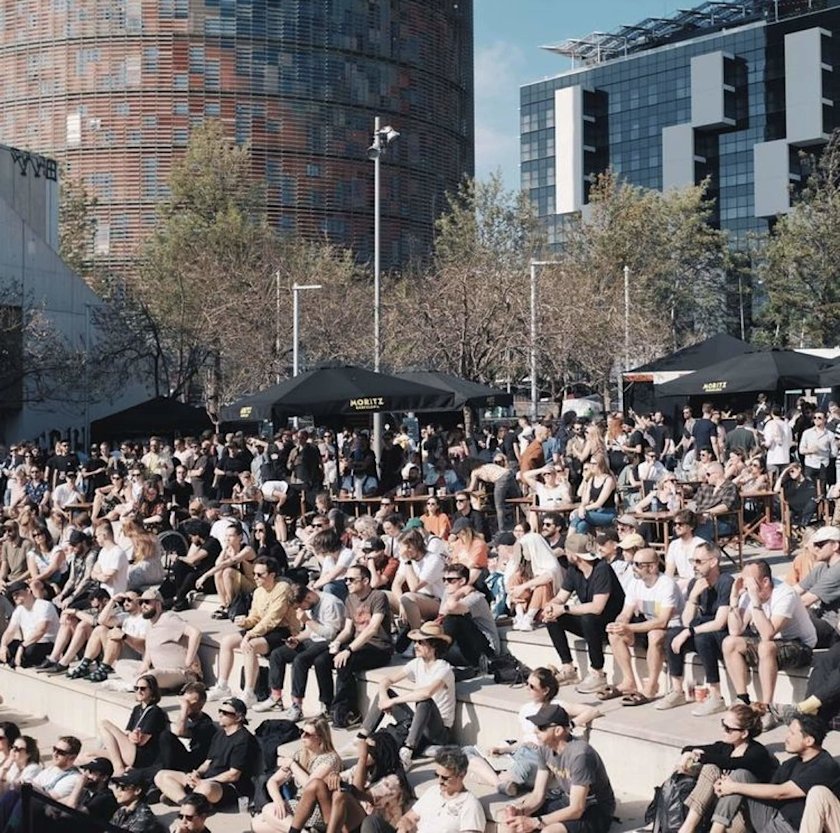 I met old friends and made some new ones; I got to know amazing folks, design studios and artists. We were all there to get inspired and meet people. I was constantly vibing with some of the hottest players in the international creative and design scene, sharing thoughts, discussions, food, beers through a very intense weekend packed with interesting, inspiring and fun moments. At the end that is what it's all about: people.
It made me realize yet again, how much real life interaction matters. When all senses are engaged, you're really immersed in an experience. And that's just something that can't be replicated in the digital world.
I can say that from that point of view my experience was way beyond my expectations.
One of those weekends that make you refill your creative tank and inspire you to immediately make plans for next year. OFFF is an experience that makes you think and rethink what you're doing, pushing you to explore and expand your curiosity, stay connected and exchange about your practice.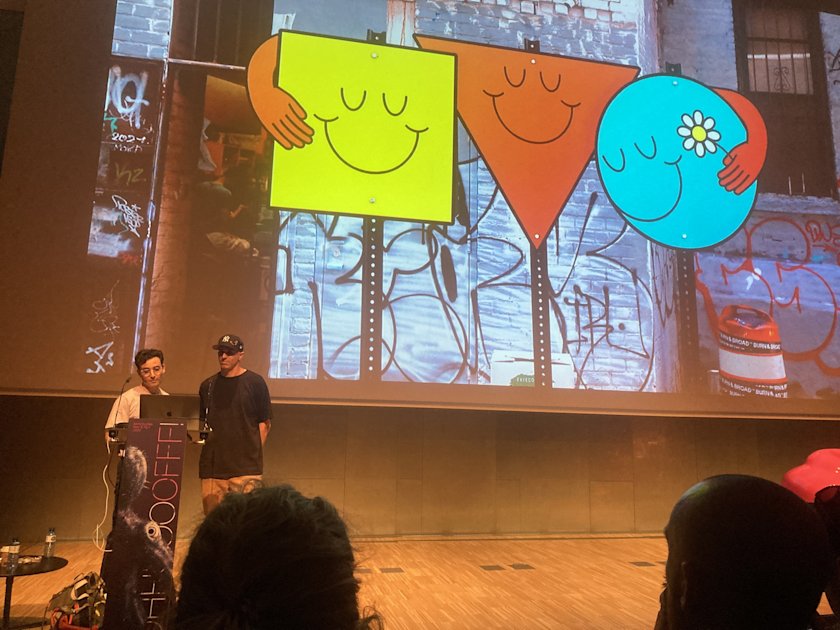 To highlight some of the people that inspired me the most: Malika Favre, Vallée Duhamel, Burn & Broad, DIA Studio, or Buck… And finally my super talented friend and designer Rebeka Arce from Arce Studio, who talked about her journey from reaction to reason, teaching us how to build visual narrative to come with strong concepts to build visual identities.
Find your reason, practice and go on holidays. – Rebeka Arce
Besides the amazing work they all showed, they all inspired with great storytelling and thought through narratives, making them catchy, emotional, impactful and memorable.
As a good reason to go back next year, I want to share some of the words that stuck with me:
Fuck this shit. – Tina Touli
Deviation from expected patterns. – Brendan Dawes
The word for work is play. – Vallée Duhamel
I wasn't working for free, I was paid in wine. – Malika Favre
Be a work in progress. – Roger Lima
Successful brands of the future care about people, not branding. – Thierry Brunfault
It's offf now, see you next year in Barcelona.