News
Launching ThePioneer – an independent journalism start-up built on the water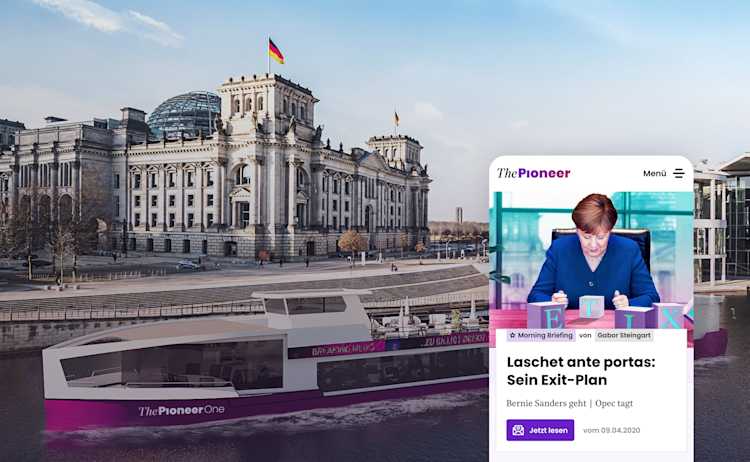 Our democracies have been challenged by divisive efforts yelling «fake-news» on the one hand and a shaken-up media industry searching for new business models on the other hand. This is why we were thrilled when MediaPioneer approached us to help build their product and business from scratch — on the water. Nine months later «The PioneerOne» is sailing through Berlin as a symbol of independent journalisms and home to the first editorial team in the world broadcasting from a ship. An independent, ad-free, and to the point media-house that embraces new media in a variety of formats like newsletters, podcasts, and live interviews.
We saw our project emerge from the very beginning as we joined the team in summer 2019 during the discovery and ideation phase. From the initial kick-off workshop all the way to see the ship float through Berlin, we worked closely with the Mediapioneer team to help an idea take shape and come to existance in the most efficient manner possible.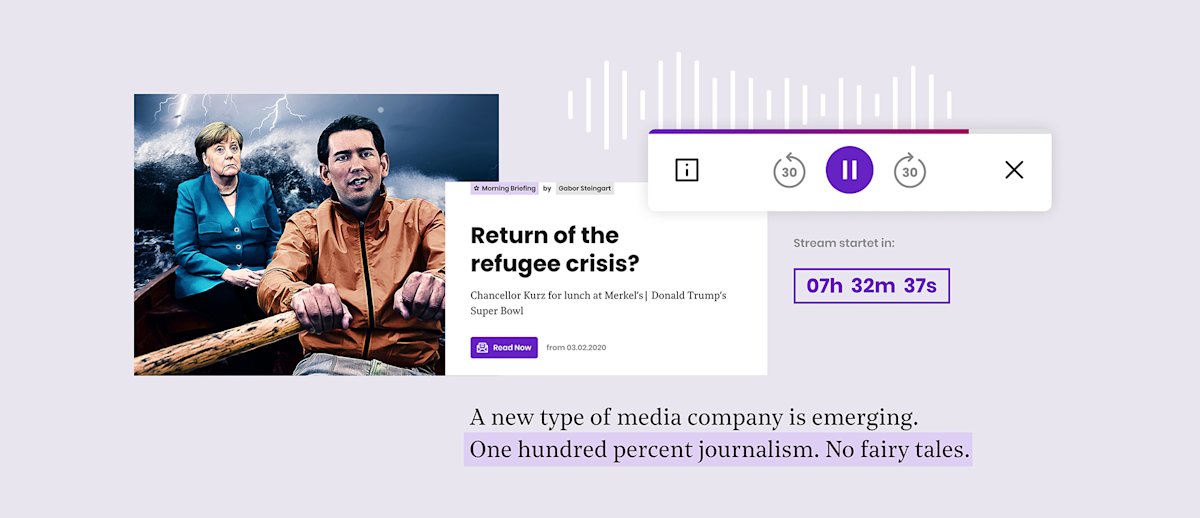 "We love collaborating with start-ups and corporate ventures to bring their innovative ideas to life — acting as one strong product team. It was great fun to explore the vision, craft the strategy, invent, and eventually build the product, together. ThePioneer is a ship, a company, a media-house, but above all that, it's a bold take on disrupting independent journalism."

Christian Hanke, Edenspiekermann
We are more than proud to see the platform thepioneer.de life with exiting and engaging daily content. It was a true pleasure to work with the Mediapioneers team, and if you want to find out more about the project and its final look, read our full case study here.