News
The all-new unu scooters – enjoy your city differently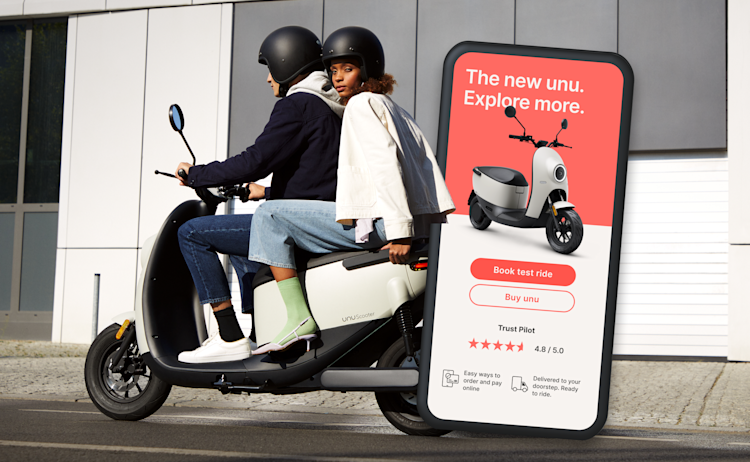 Today we're excited to announce the relaunch of the fully revamped product website and e-commerce shop for unu Scooter in Berlin with full speed. Together with the product and design teams at unu our goal was to bring their vision of inspiring users to enjoy their cities riding electric to life.
After making a splash as a startup a few years back, their sought-after scooter models have earned them a reputation and asked with the release of the new model for a more mature experience along the journey to convince more customers to go electric.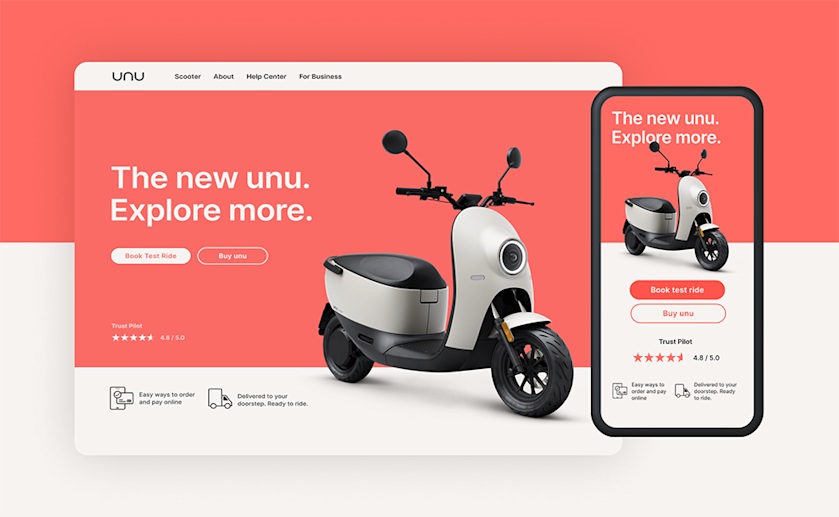 Our focus was on three major pieces along the funnel: stage the scooter, book a test ride and finally make a purchase decision. Coming from user insights, the idea was born to curate content on "how to have a great day with your unu". "This way we could tell the purchase decision relevant features — like battery-power, trunk space, a scooter for two — much more contextually. One of the results: a street map with cool spots in your city." says Denis Speh, Design Director with Edenspiekermann.
"We wanted to bring our new generation of scooters to life in a much more mature way and Edenspiekermann was the perfect partner for that. Their knowledge on mobility and their world-class design capabilities helped us tremendously" adds Mukund Gopalakrishna, Chief Design Officer & interim CPO with unu.
Michael Wiesemann, Managing Director & Partner, adds "we are proud to continue our work for the electrified mobility industry — especially for innovators here in Berlin! As a scooter driver myself, I was excited to work with Mukund and his teams to convince more and more drivers to go electric and enjoy their cities differently."
Stay tuned for our case study and book a test drive on the website.