News
We're Hosting the Women in Design & Tech Leadership Forum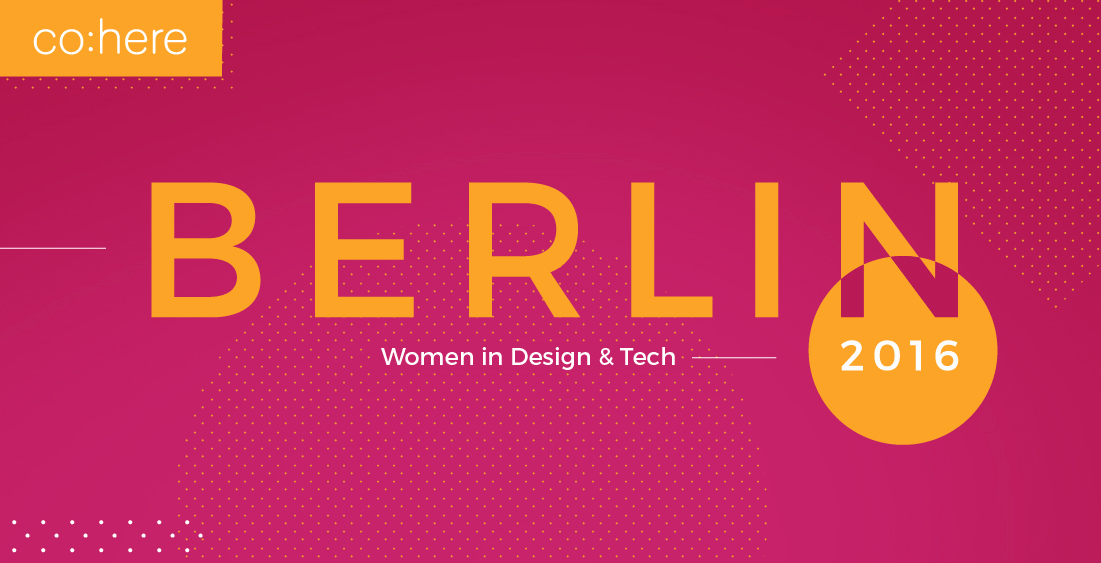 Not only are we hosting this year's WebVisions event in Berlin, but we'll also be bringing the Women in Design & Tech Leadership Forum to Berlin for the very first time.
Tech and design are at the center of the new economy, and here at Edenspiekermann they're at the center of our daily lives. The forum, part of the global WebVisions event, is an opportunity to hear from women in leading roles within these industries.
Following talks from the panel, there will be the opportunity for all attendees to advance the conversation and share their experiences, ideas and concerns regarding the topic. After the discussion there will be a networking happy hour, where attendees and speakers can chat further.
Pia Betton, partner at Edenspiekermann, says:
"When we were first approached about hosting the forum, to my surprise it immediately sparked a heated internal discussion. Are we dealing with clichés? Is it just a trend of the moment? What are our personal experiences? Is it really an issue in tech and design, and how does this culture differ from other corporate cultures? To discuss these themes, we have invited a number of strong women (and men) to inspire us and share their perspective."
Already confirmed to speak at the forum are:
Kristina Schneider, UX and Front End Consultant
Heather Martin, Vice President Design at Smart Design
Prof. Kora Kimpel, Dean of Studies for Design at UdK Berlin
Lauren Lucchese, Capital One
Regine Haschka-Helmer, Founder & CEO, Seedlab GmbH
Pia Betton, Partner at Edenspiekermann
More speakers covering the spectrum of design and tech will be confirmed in the run-up to the event.
Join us for an evening of open discussion, exchange and ideas. Get involved: sign up here.
Still curious about the forum? You can read about previous events here.