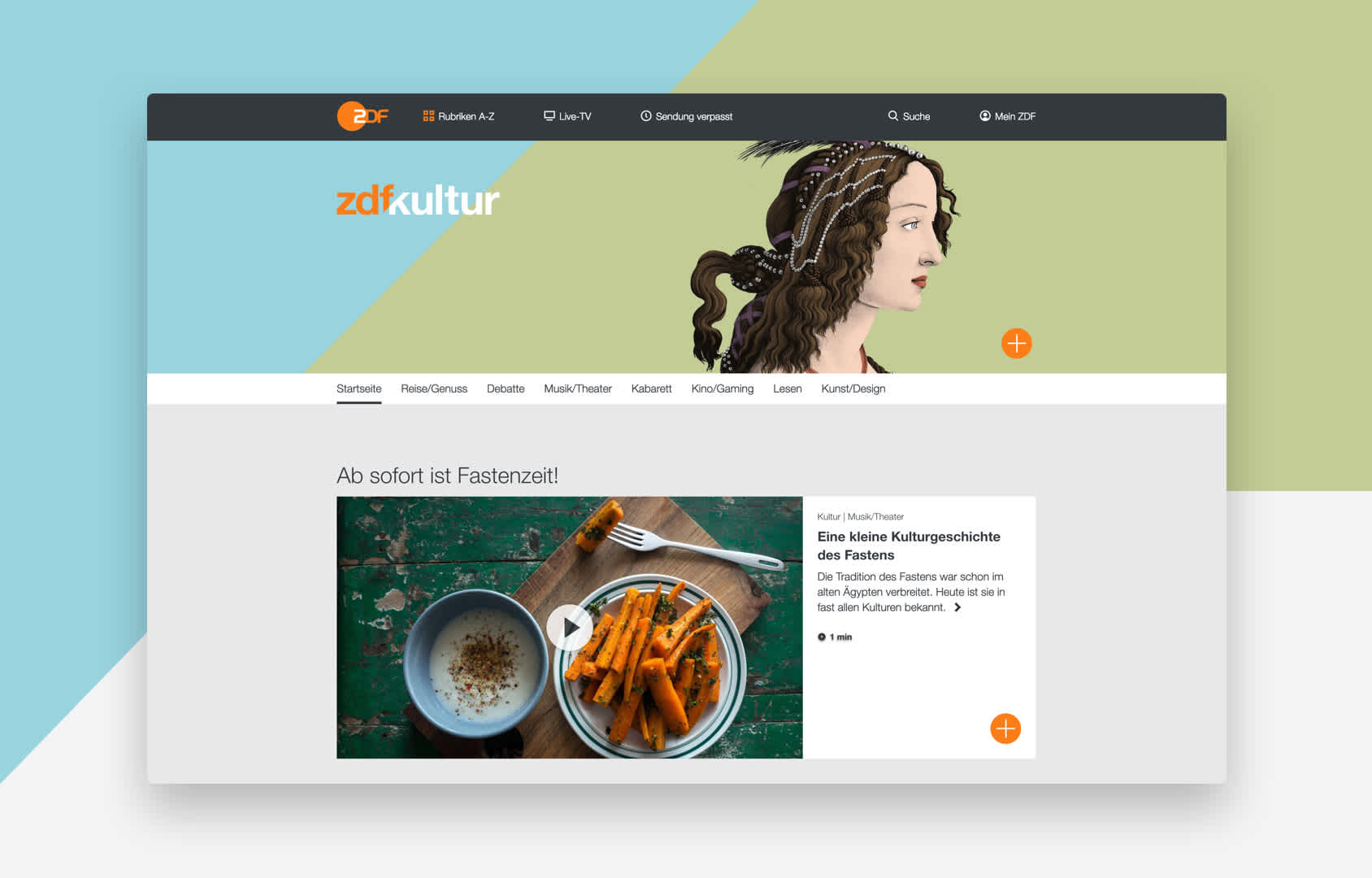 We're excited to see the launch of ZDFkultur: With this all-new digital platform, the German broadcaster aims to win new audiences.
The cultural offering ranges from cinema to design and from travel to current affairs. It also combines the best from diverse institutions – museums, concert halls, and theatres.
During the conceptional phase of this project, we collaborated closely with the ZDF team: Together, we shaped the product vision and worked on the positioning: ZDFkultur aspires to become the go-to address for digital cultural content, inviting users to discover and enjoy culture from new perspectives.
Drafting a convincing content strategy and developing new digital-only storytelling formats was an essential part of this process. The Edenspiekermann team not only worked on the overall user experience, but also developed specific interactive modules such as "Das Geheimnis der Bilder", an arts history discovery tour.