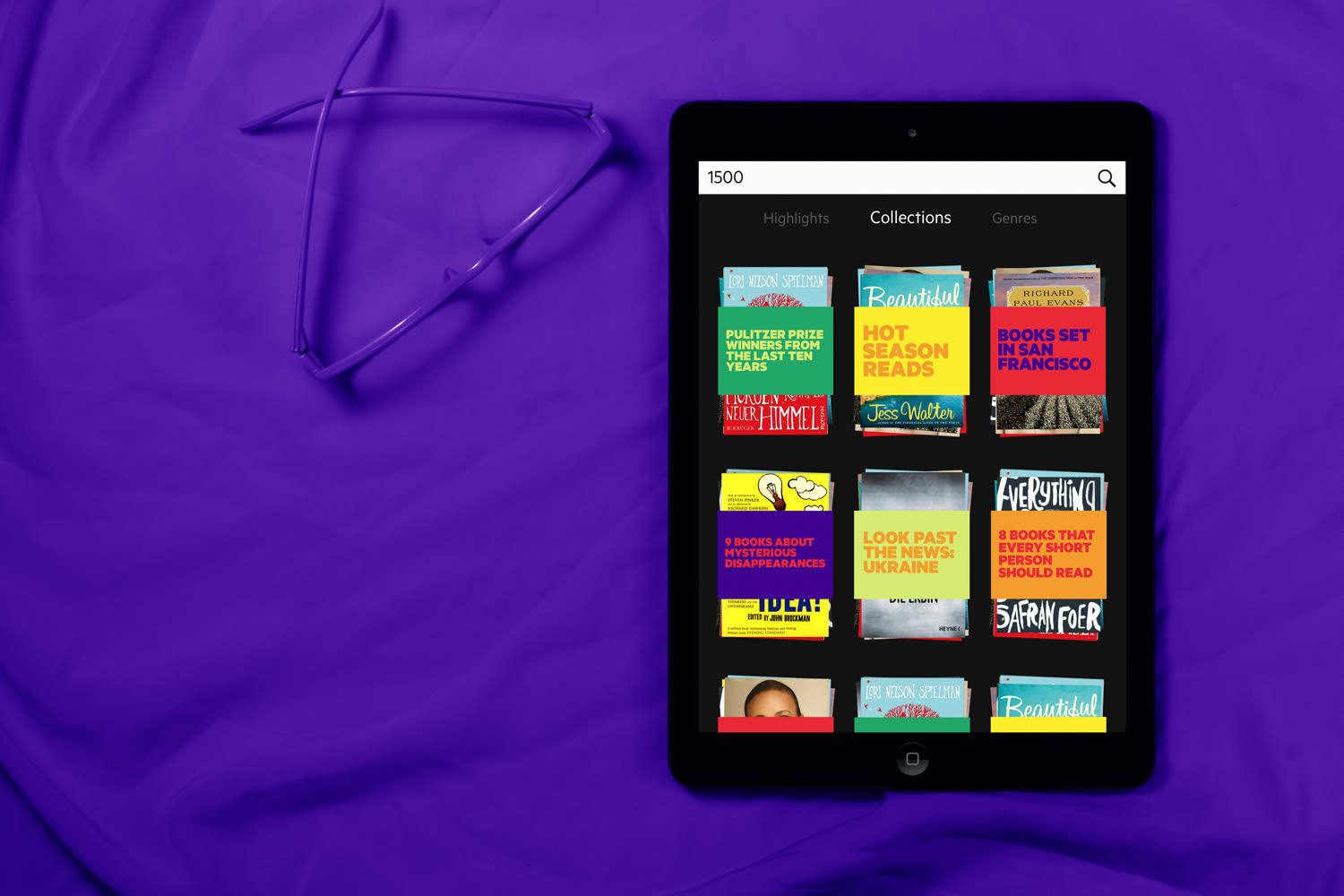 Escape to the world of stories
Service
Digital Products and Services
Brand Development
Reading is much more than simple entertainment: stories take us to a place where anything is possible. This project was much more than a branding or UI exercise. It was about creating a magical way to escape to the world of stories.
We developed the strategic brand core, name, visual identity and digital product for an e-reading subscription service. To kick off the project our team embarked on an extensive interview and research phase, and the results helped us to establish and focus the brand direction in a workshop with the client.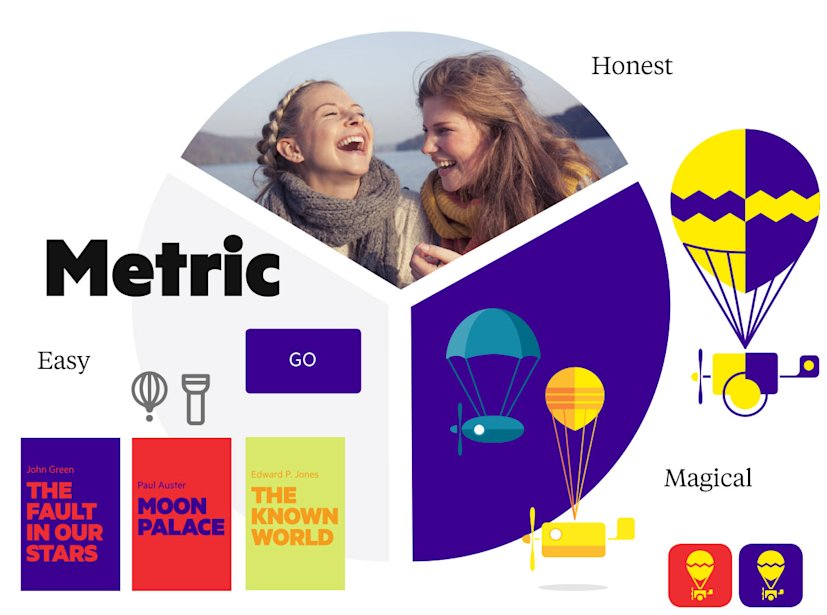 Together we established the three brand pillars:
Easy. Removing barriers between people and stories.
Honest. Subscribe to great stories, not small print.
Magical. The most important of all.
We boiled this down into a single brand core statement: "Blloon is my smart escape to all the great stories".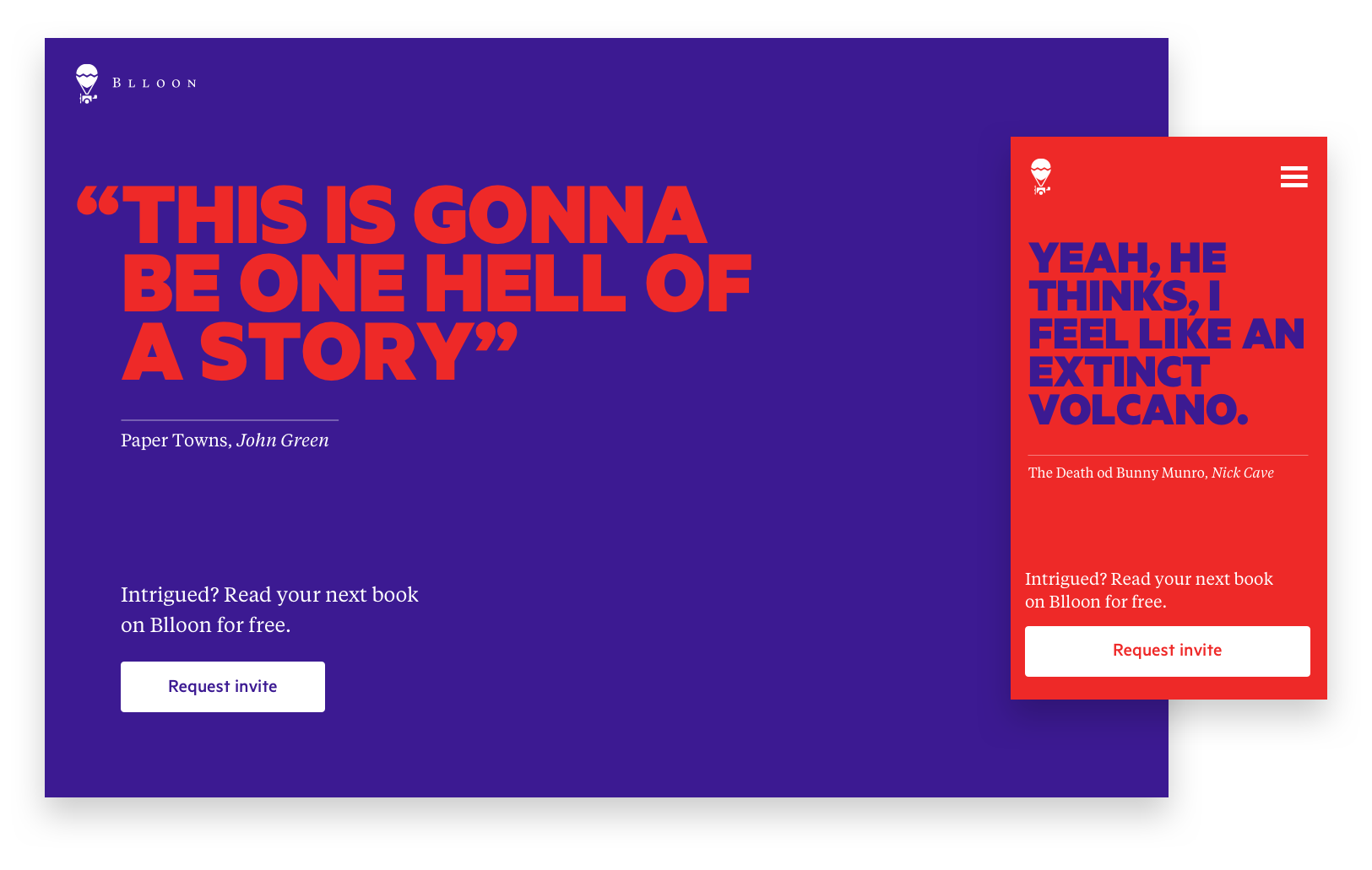 The next step was to visualize it. In order to escape the real world, we had to create a way to take our users there. That's where Blloon comes in.
Our concept was to create a playful user experience with "bounce", reflecting the brand core, and our UI language reflects the bold brand personality. As well as the main product UI, our team developed the marketing webpage, web app and a digital styleguide.