Time Inc.'s online community for women just got even better
Duration
Ongoing (2 months from kickoff to first release)
When HelloGiggles became a part of TimeInc., it called for a fresh new look. With over 20 million unique visitors each month, the online community has a vibrant and engaged following. We redesigned the platform for the next step in the HelloGiggles journey, shaping it for the future and keeping their users at the heart of everything.
Community is what HelloGiggles is all about, and our design solution had to work with the huge amount of user-generated content published every day, and a variety of image types and qualities. From beauty, fashion, and lifestyle to female empowerment and other issues that matter most to young women, up to 70 individual pieces of content are published each day—and this number is growing.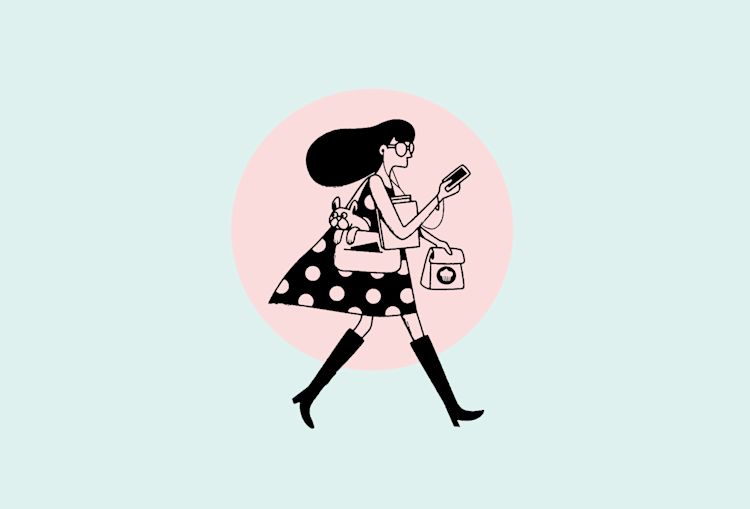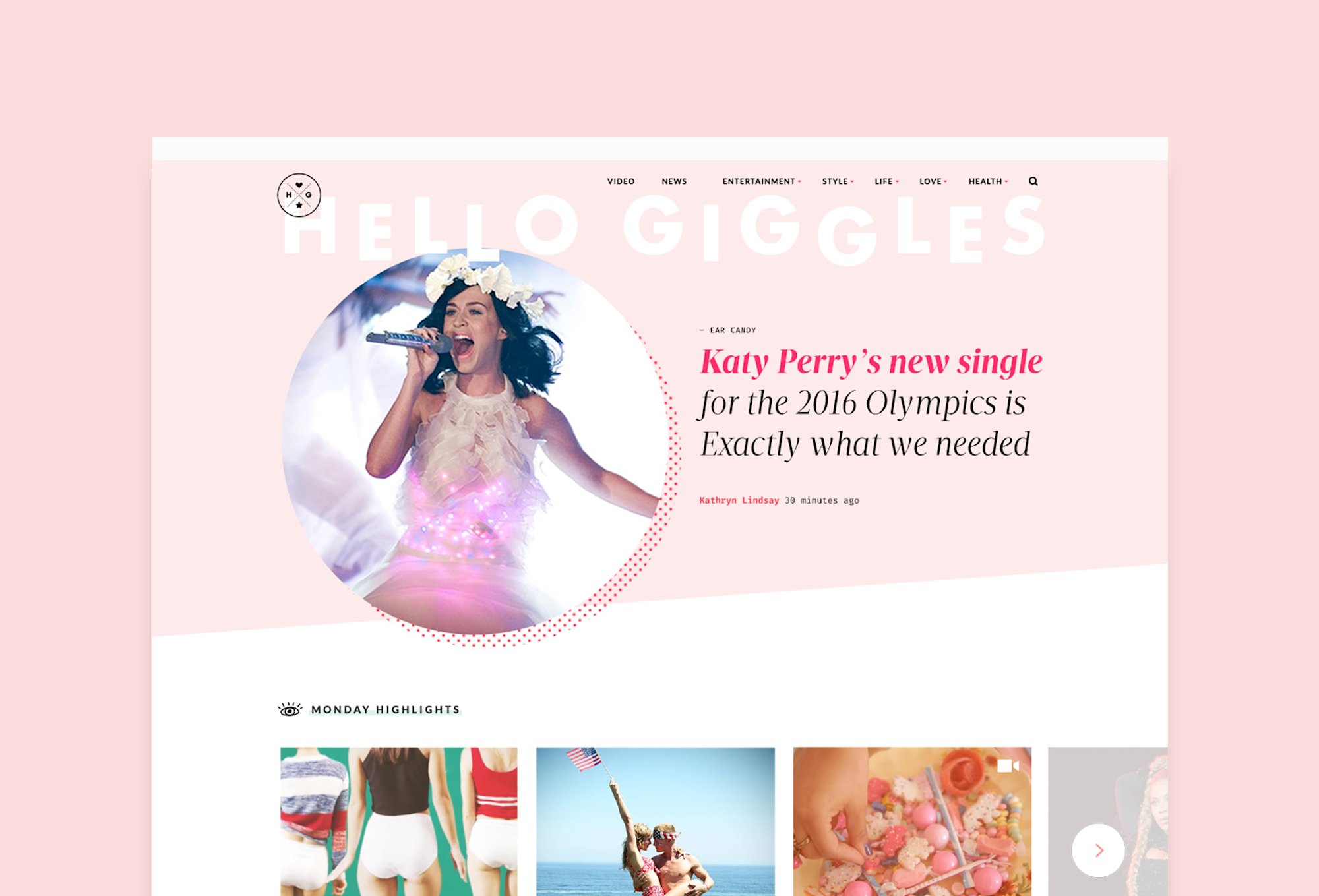 We also had to ensure the long-term sustainability of the platform, considering ways that the user-led site could be monetized while retaining its community focus. We'll continue to work with the HelloGiggles team in developing concepts for new monetization opportunities.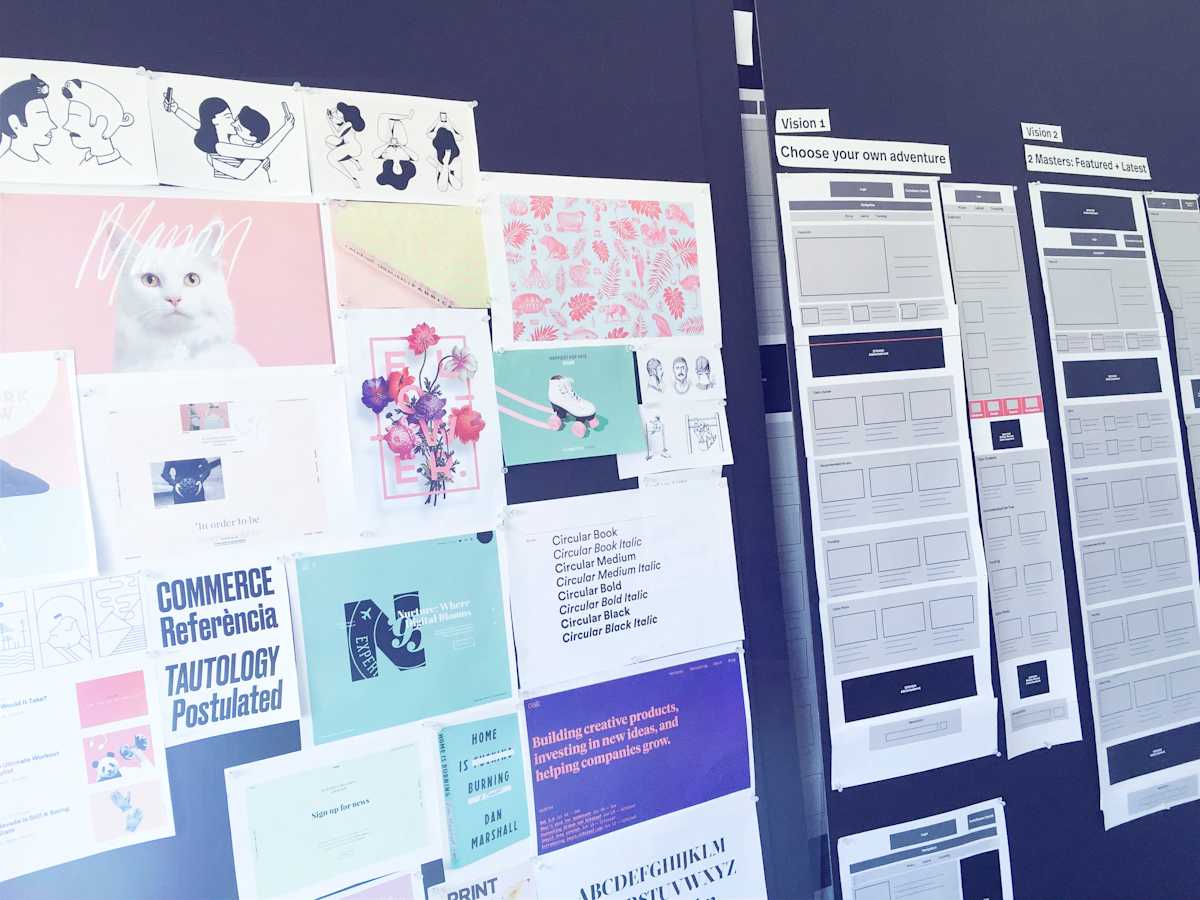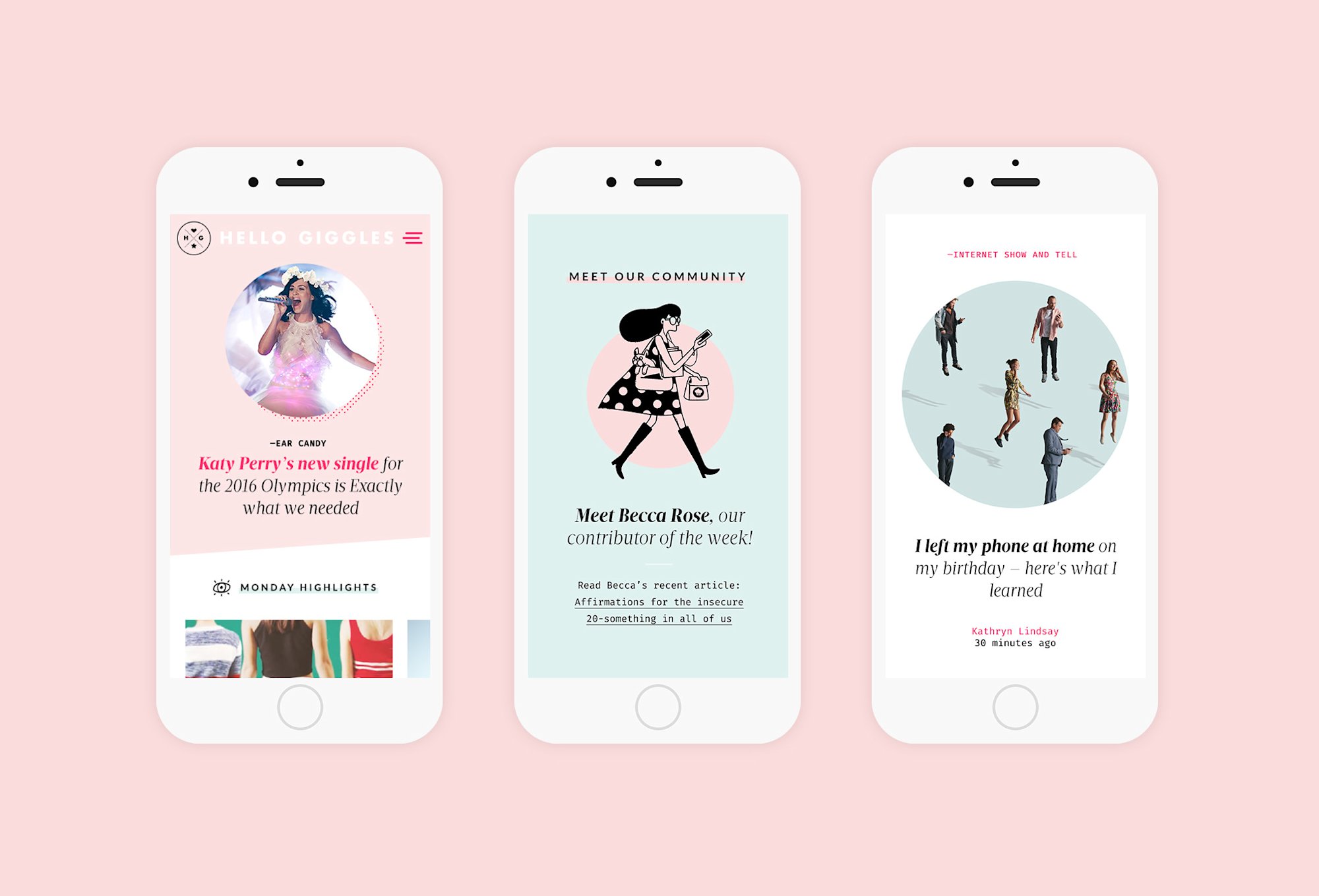 Working closely with the HelloGiggles product and development teams, we created the new interface design concept and art direction. We worked together with illustrator Chris Delorenzo, of The New Yorker and Vogue fame, to create the visual language. From his avatars for contributors, to the new color scheme, layout and typography, the new design perfectly captures HelloGiggles' personality, and asserts their position as the online community for women.