Case Study
Zeit Campus Online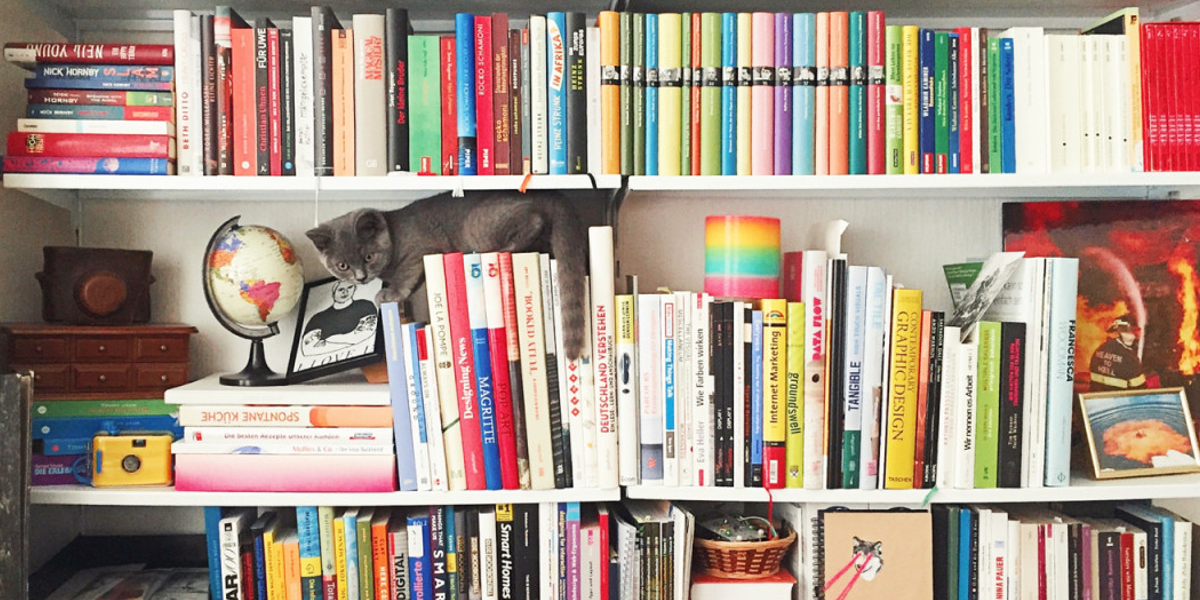 The digital home for student stories and life
Service
Digital Products and Services
ZEIT Campus, the student magazine from Germany's renowned weekly newspaper, DIE ZEIT, is published every two months. Until this year, the digital equivalent to the printed magazine was just a simple sub-category on ZEIT ONLINE's website. For the 10th birthday of the publication, this needed to change. We teamed up with the editorial team to create a digital home for the most pressing topics in the lives of students.
The new ZEIT Campus Online takes these topics as the base, with categories like Love and Friendship, Bachelor and Master, Studying Abroad, or Scholarships providing a huge knowledge base. We connected the editorial content with the tools offered by ZEIT Campus, such as finding the right university or the right field of study. These tools were also relaunched, with the help of the interactive style guide we created.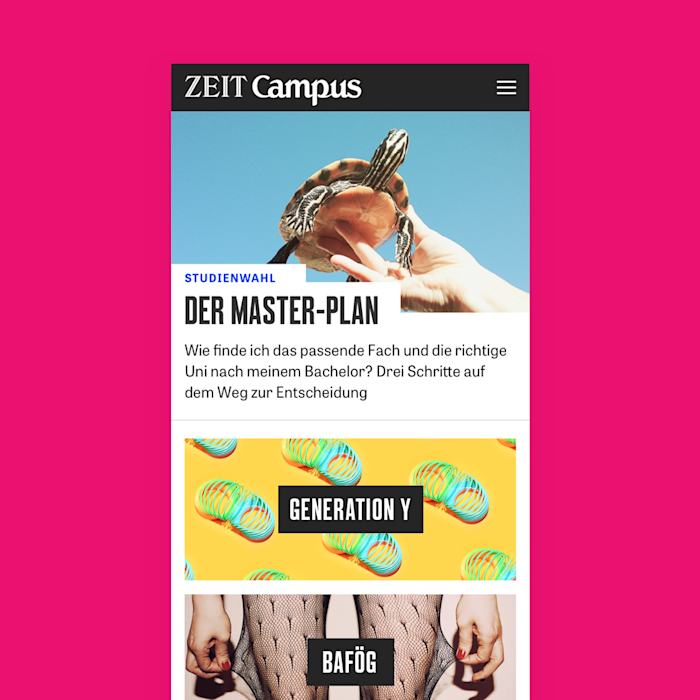 In a long term strategic partnership with Germany's biggest educational publishing brand, ZEIT, we are advancing content-driven experiences in the news sector. With ZEIT Campus Online, we created an additional editorial platform to fit perfectly into the overall digital content offering and strategy of the ZEIT publishing house.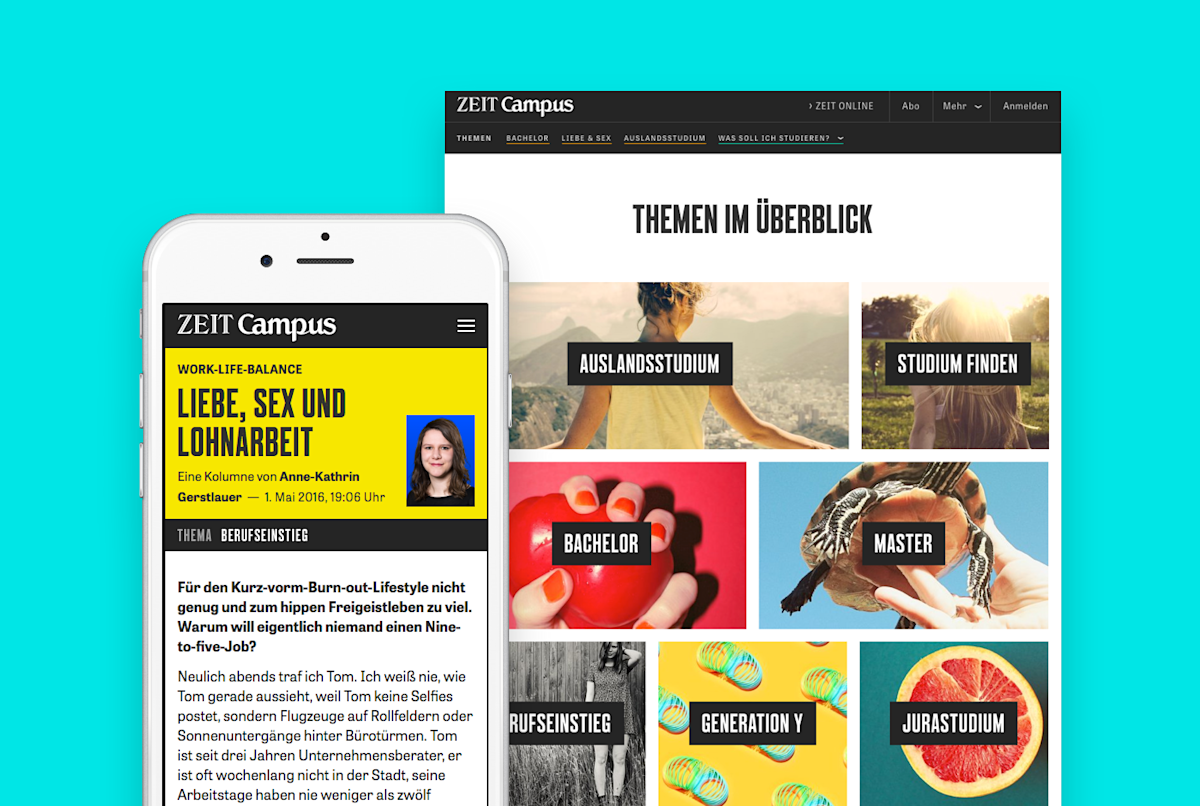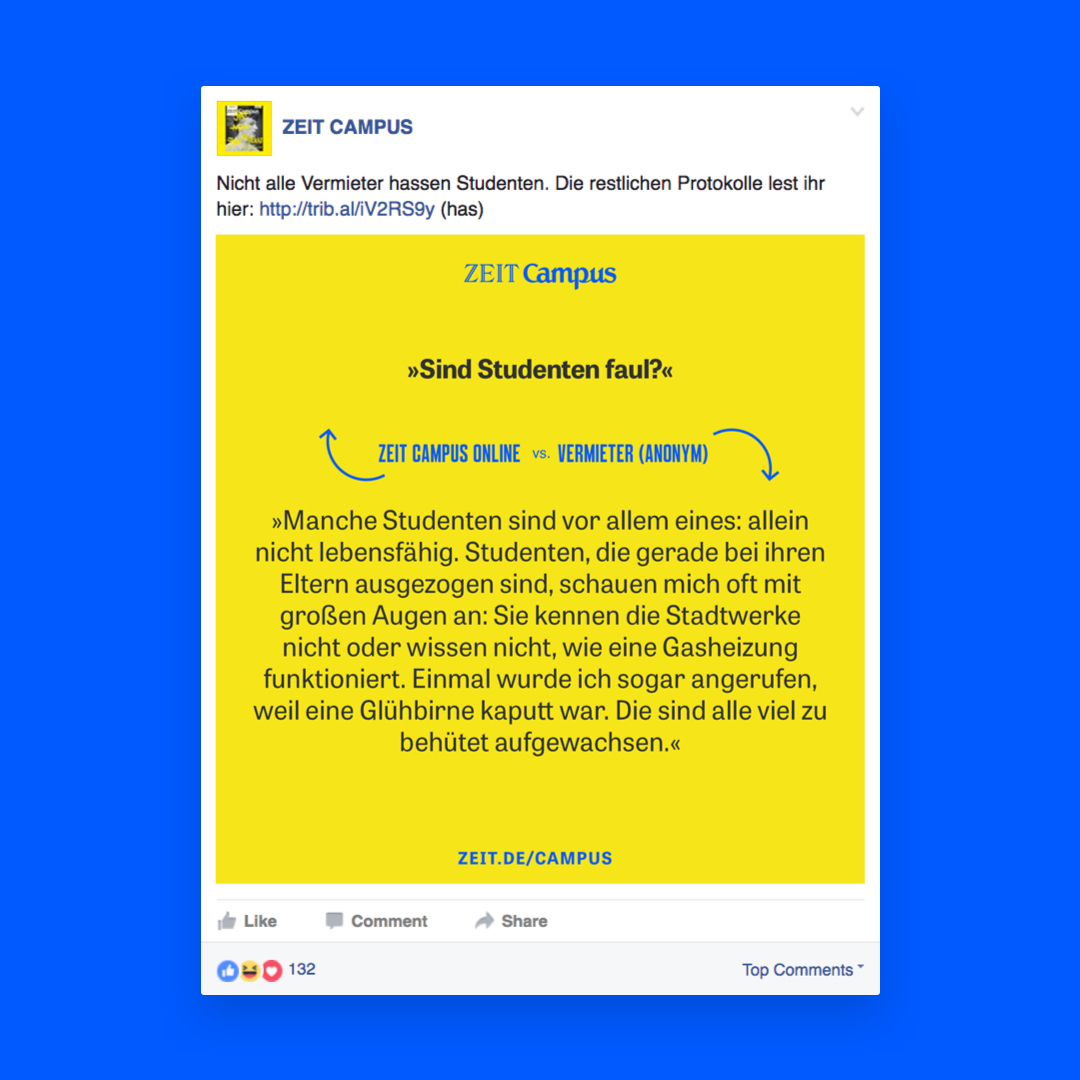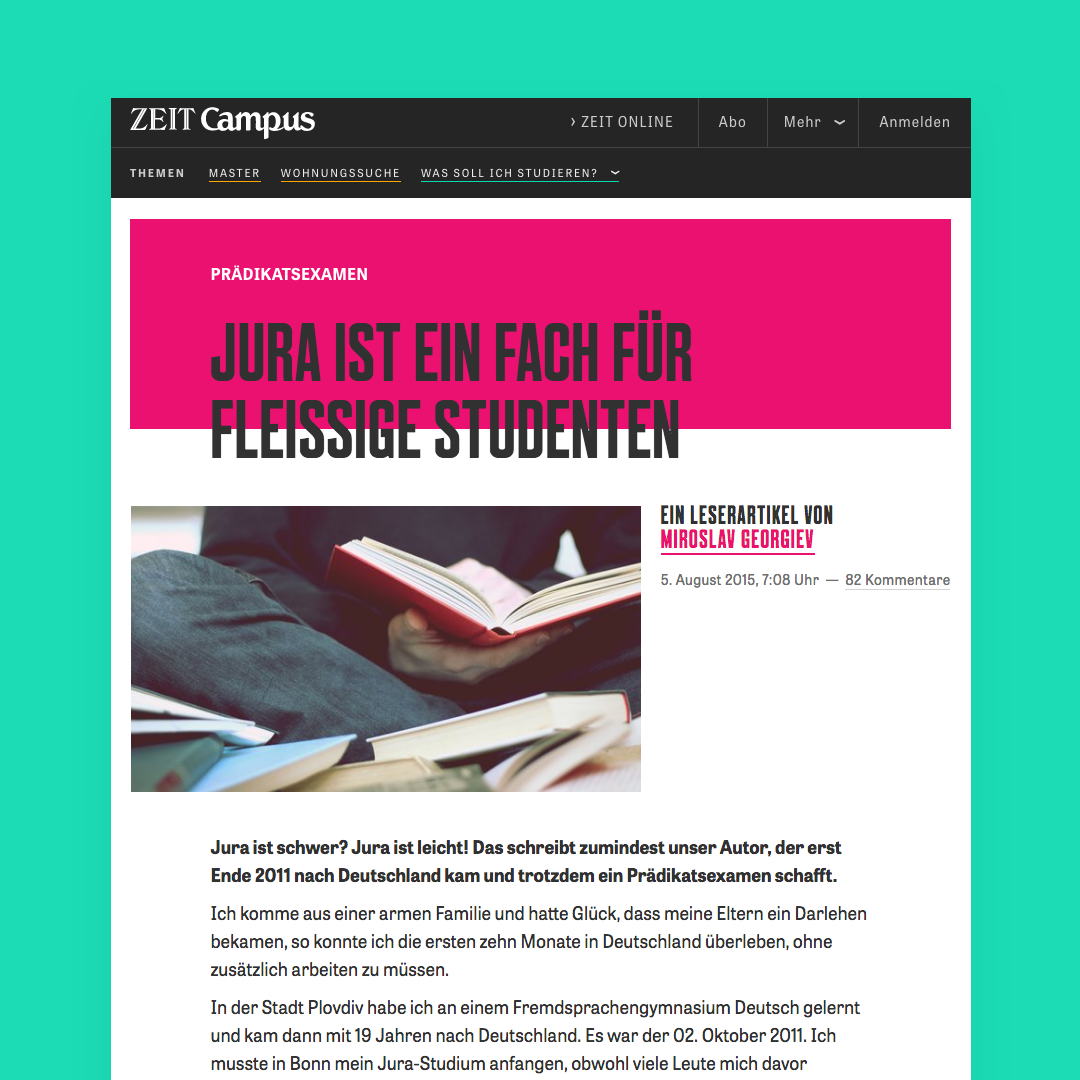 Team: Christian Hanke, Christoph Rauscher, David Jacob, Oriol Bèdia
The cover photos were taken by Hella and David from Farbensportlich.