Case Study
ProSiebenSat.1 Digital
Reinventing the Red Button TV experience
Service
Digital Products and Services
ProSiebenSat.1 Media is one of the largest independent media corporations in Europe. Its Red Button Platform, based on HbbTV technology, was reaching a large audience in Germany—and with 39 million German TV viewers, this figure could only grow. So when the media house decided to redesign the platform, it also seized the opportunity to expand the experience behind the red button and step into a new world of TV.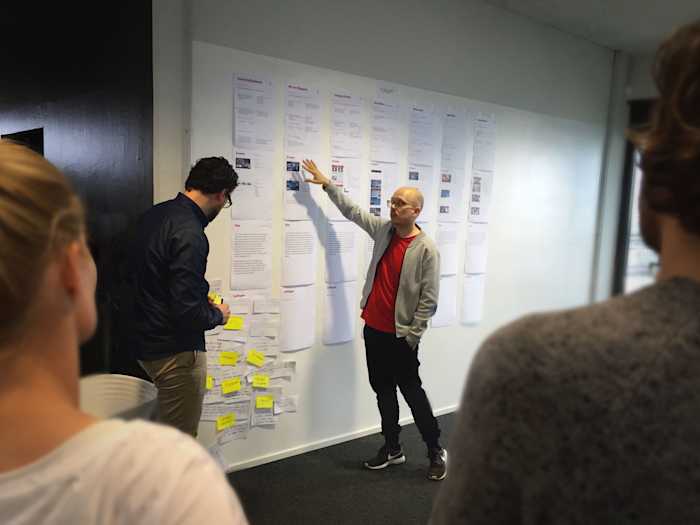 Creating a modular design system for the seven TV stations (and their brands) that make up the ProSiebenSat.1 Group, we covered concept, design and front-end and worked together with ProSieben's in-house backend development team. The resulting design system is flexible, scalable, and can be extended indefinitely, depending on technical limitations.
To ensure brand consistency, and to help the developers working on the product, we created a Pattern Library. It contains all content blocks and available modules and also provides templates for all assets, allowing content to be recreated and updated in-house in the correct formats, even down to the icons for the weather widget.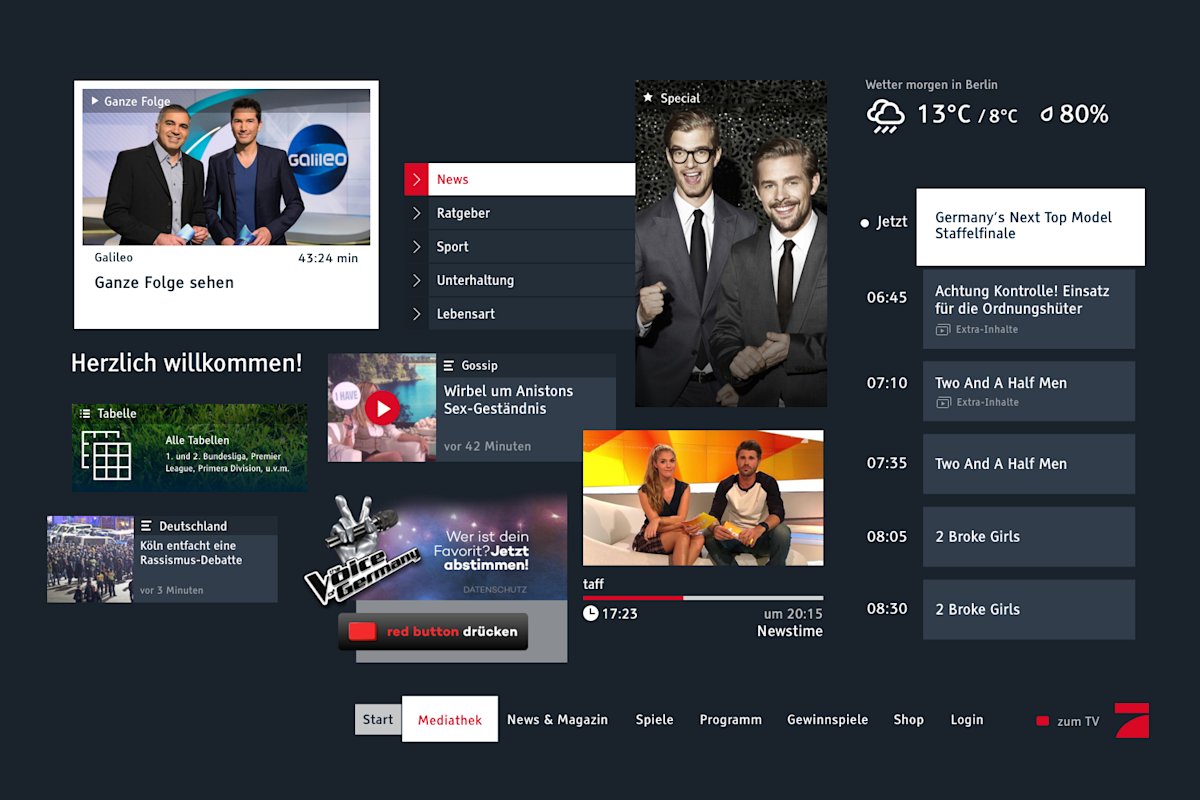 Contextualizing content based on aspects like time of day, what's currently playing, and the show's genre allowed us to create relevance within the current limitations of Smart TVs. Web technology on TV is years behind the web technology we're used to, but the design system's scalability ensures that as technical capabilities increase, so too can the richness of the red button experience—opening up an entirely personalized world of TV, magazine, games and other content.